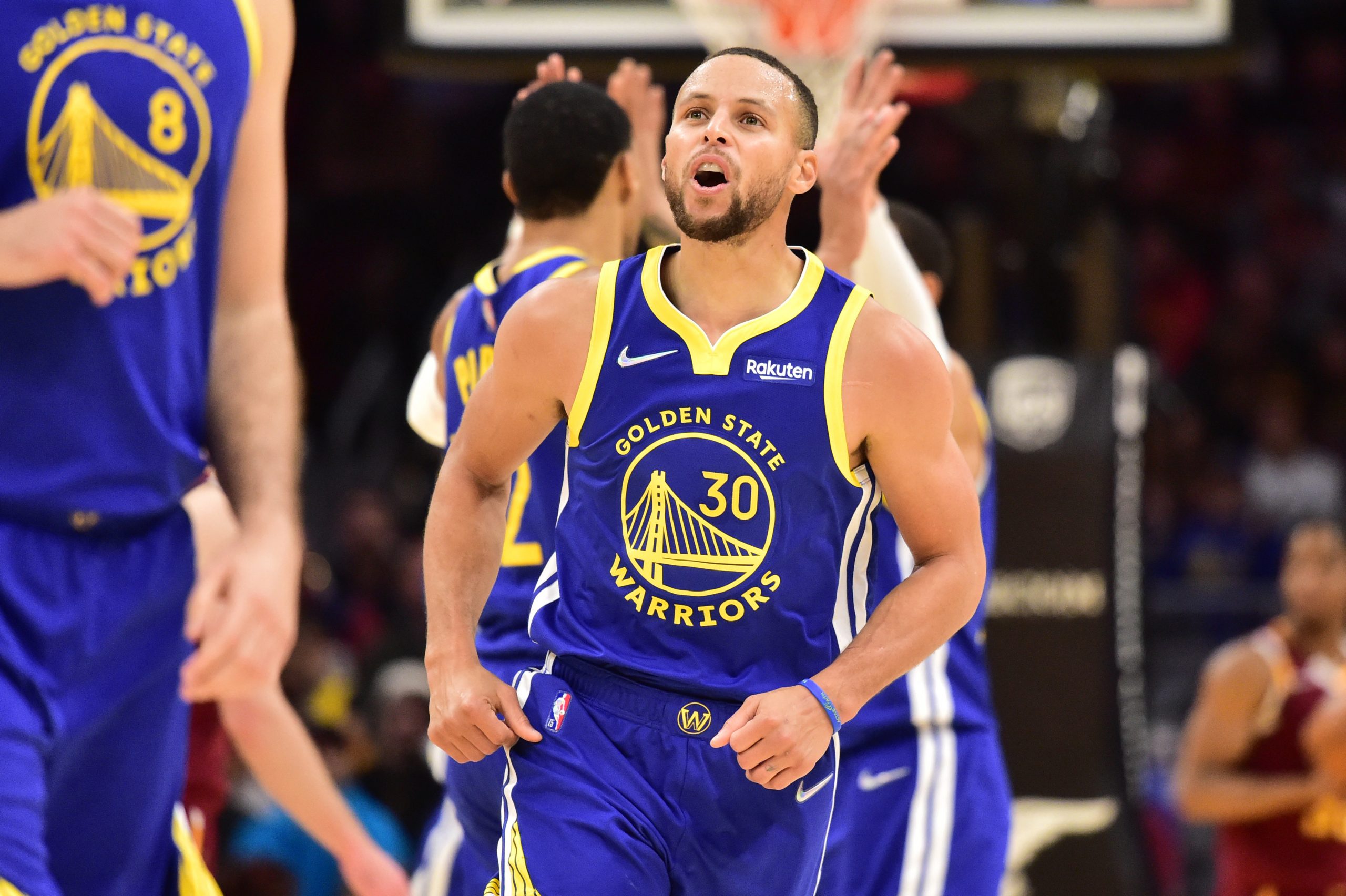 Shooting the lights out doesn't even begin to describe the sheer streak of shooting we're seeing take place by Stephen Curry. The Golden State Warriors (13-2)have seen Curry dominate on so many levels on the floor that they're no longer surprised by his greatness.
In the Warriors 104-89 win over the Cleveland Cavaliers Thursday, Curry surpassed himself for the most three-pointers made through the first 15 games of the season. In 2018-19, Curry recorded 80, and last night reached his 85th make from downtown.
"Nothing surprises me anymore, and yet I'm amazed if that makes sense," Steve Kerr said postgame.
It makes complete sense coach, especially after Curry reached yet another milestone in Cleveland, recording the most games played with nine threes made at a League-high of 38.
85 made threes in 15 games. NO LIMIT. (via @NBA) pic.twitter.com/zcsuorDFhP

— SLAM (@SLAMonline) November 19, 2021
Curry's 20 of his 40 points came in the fourth quarter, propelling the Warriors out of a 13-point deficit into a League-best 13-2 record. Curry shot 8-for-12 in the final quarter dropping in nine threes for the second consecutive game.
"That's what greatness is about — where you want to see it, fans come to see it, and then you sort of expect something to happen and then he does it and you're just in awe. You're amazed. He's a special player, special person," Kerr said via ESPN.