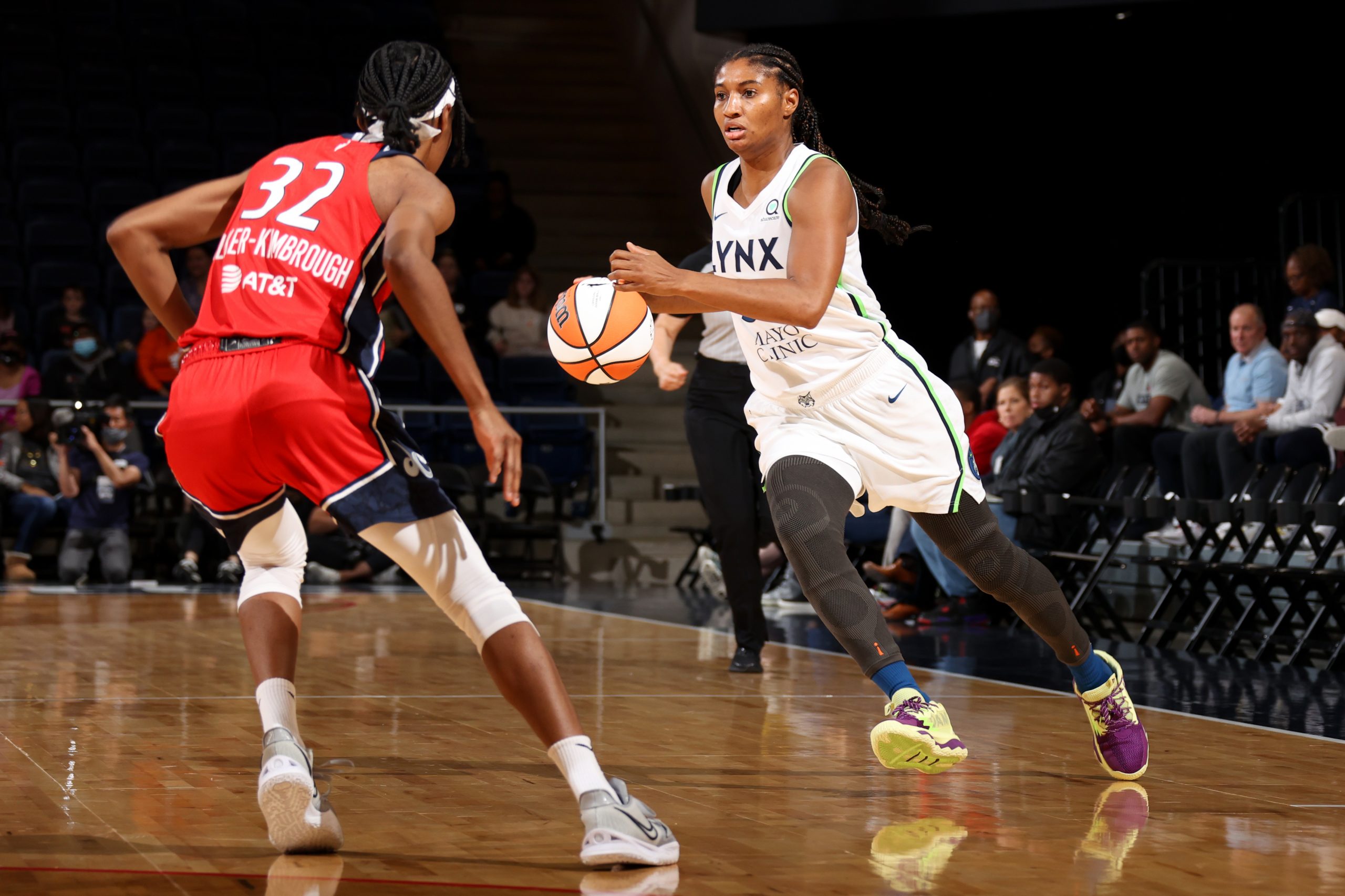 Angel McCoughtry and the Minnesota Lynx agreed to a buy-out on Thursday just a few months after signing the five-time All-Star as a free agent in February.
McCoughtry, 35, has played just 20 minutes through the team's 0-3 start.
"Although the organization has been very patient with my injury and helping me heal my body, sometimes it's about what fits best for both parties. I believe in myself, and I know I will be all the way back to perform at the highest level." McCoughtry said in a statement the Lynx released.
McCoughtry underwent surgery for a torn ACL and meniscus tear she suffered last season. McCoughtry holds the WNBA Finals record for points in a game (38) and playoff game (42). She was the first overall pick by Atlanta in 2009, where she played 10 seasons, winning two back-to-back scoring titles, was named to six All-WNBA teams, and earned eight All-Defensive selections. McCoughtry won two Olympic gold medals with Team USA.
She is 15th all-time in scoring and eighth in points per game at 18.6.