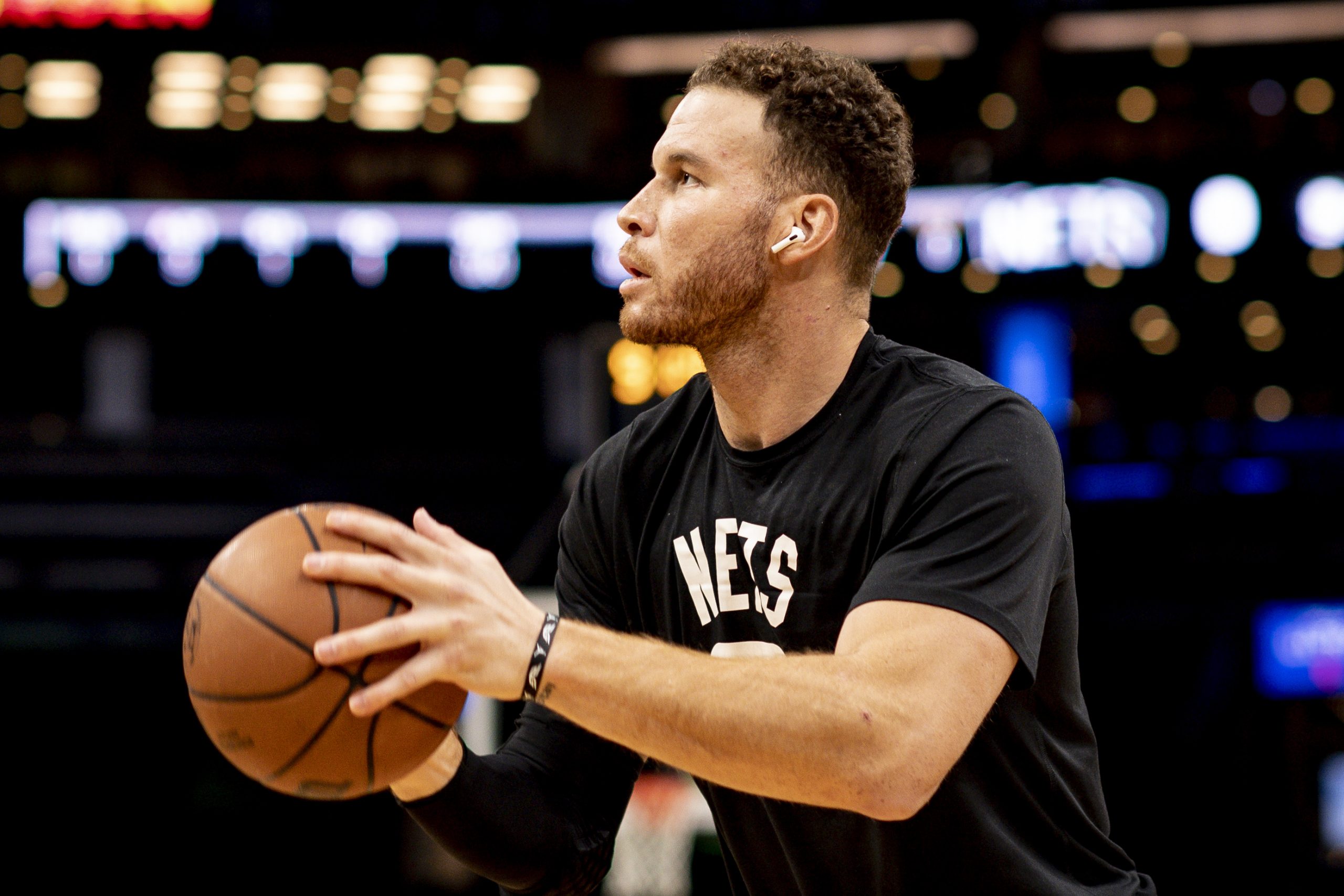 After a poor start to the 2021-22 NBA season, the Brooklyn Nets have announced that they are taking power forward; Blake Griffin is out of the rotation after sitting the past two games for LaMarcus Aldridge.
Griffin, who has started in 17 games so far in the 2021-22 Season, is averaging 5.5 points and 4.9 rebounds while shooting 31.6 percent from the field and 16.1 percent from the three-point line, his lowest averages throughout his career. His struggles have led the way for Aldridge to take his spot in the rotation while he puts up 13.8 points, 5.9 rebounds, and 1.1 blocks per game in Griffins spot.
When asked about being taken out of the rotation by media members, Griffin said that he understood getting taken out of the starting lineup, but was surprised that he wasn't playing at all.
"No, I mean listen, [LaMarcus Aldridge] has been playing unbelievable," Griffin said via ESPN. "So, I totally get starting him, especially Joe [Harris] has been out, and I totally get that. Being completely out of it, though, I didn't necessarily see that coming. But that's not my decision. As players, it's our job to do whatever coaches see best, so at this point, that's what it is."
The Brooklyn Nets picked up Griffin after getting waived by the Detroit Pistons. After joining the Nets, the six-time All-Star experienced a bit of a comeback with solid performances in the 2021 playoffs and showing that he still had a bit left in the tank.
The Nets (14-6) play the Knicks (11-9) on Tuesday