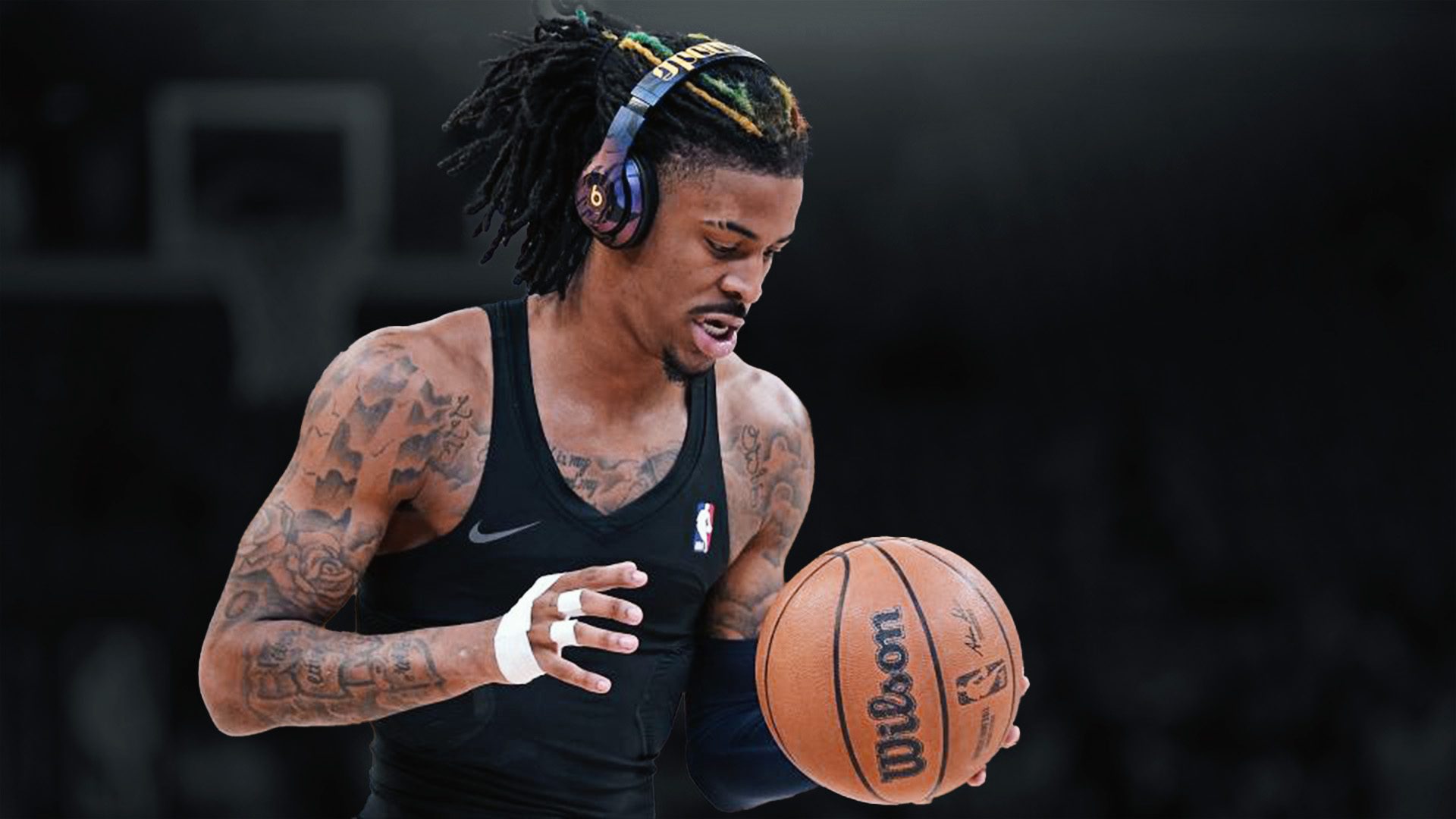 Memphis point guard Ja Morant taking the court for Wednesday's Game 2 against the Lakers will be a game time decision, coach Taylor Jenkins said on Tuesday.
"He's progressing," Jenkins said Tuesday on Morant's bruised right shooting hand.
"He's dribbling and shooting as much as he can. As I said, he's got some pain he's dealing with, so it's kind of a tolerance thing. He's got some stiffness in his hand that he's kind of slowly getting through. We'll see how he wakes up [Wednesday]."
The All-Star underwent x-rays after Game 1 and they came back negative but an MRI revealed aggravation of soft tissue bruising, an injury that originally occurred in the Grizzlies win over the Bucks on April 7.
More damage was done when Morant used his right hand to break a heavy fall after committing a charge on Lakers big man Anthony Davis on Sunday.
Ja Morant exits the game with a hand injury. Looks pretty severe pic.twitter.com/zov2gOLcqs

— LakeShowYo (@LakeShowYo) April 16, 2023
The 23-year-old wasn't made available to the media on Tuesday in Memphis and is currently listed as questionable for Wednesday's must-win on his home court.
At Tuesday's practice, he didn't wear a wrap or any protection on his hand and it was iced straight after the session, where he could be seen shooting with his left hand and joking around with teammates.
Morant was clearly in some pain at the time of the injury and already had his hand taped. He was visibly upset after Game 1 and told reporters: "it's very tough, stressful."
"Obviously, I feel like you guys can tell my body language and stuff now," Morant continued. "Pretty much taking what happened, I don't know, I'm numb to everything right now. It's like, I'm not even surprised. It's one thing after another."
If the young star doesn't end up taking the court, their record without him is good. The team went 6-3 during Morant's suspension at the back end of the season and, in 2021-22 went 20-5 in games he missed to injury.