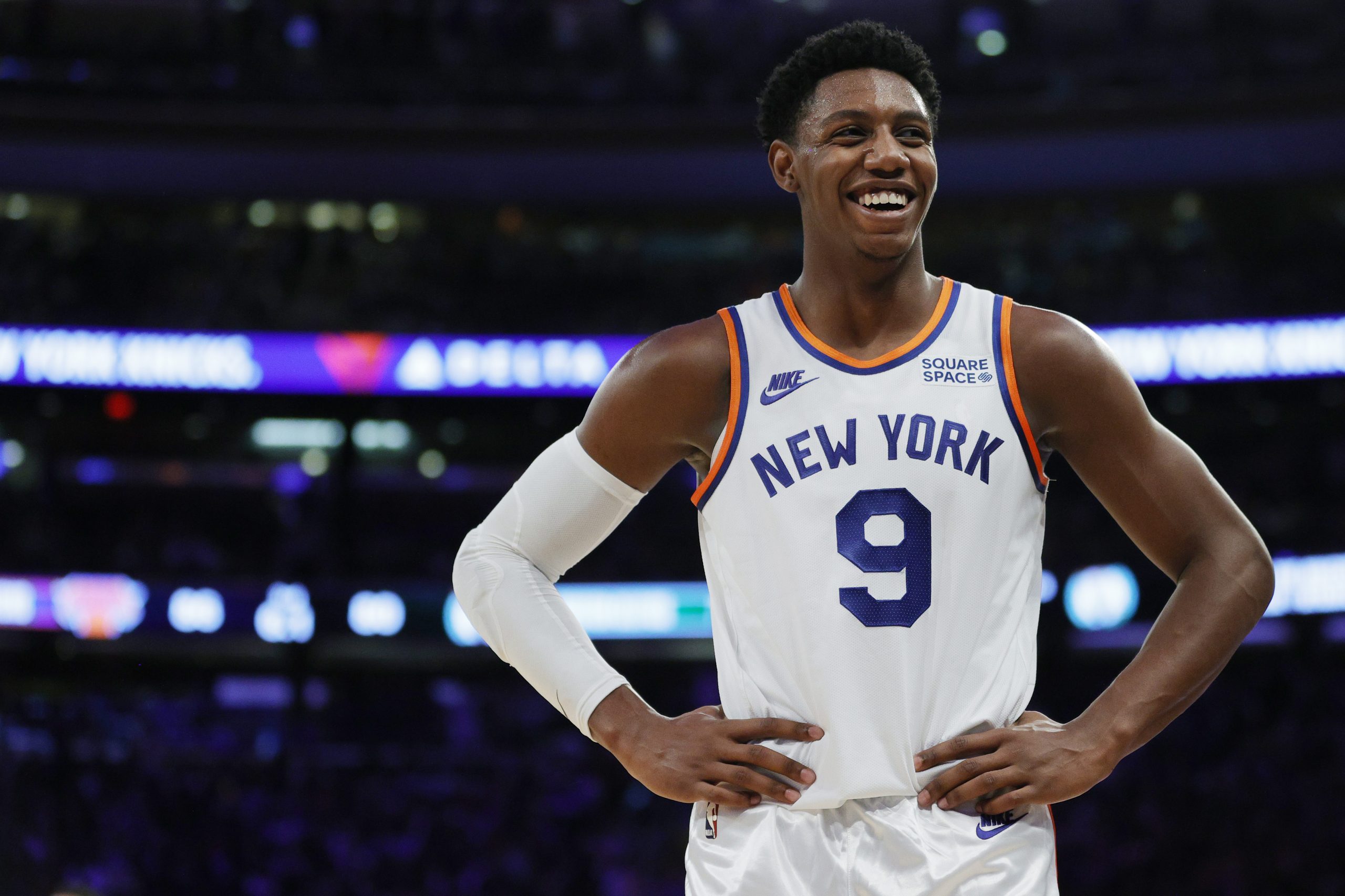 With his former Blue Devil teammate on the bench, RJ Barrett had a career night against the New Orleans Pelicans, notching a career-high 35 points in a 123-117 victory.
According to ESPN Stats and Info, Barrett became the youngest player in Knicks' history with 35 points on 65% shooting in a game. But it was in crunch time where he scored 9 points in the final minute and 33 seconds with an assist to Taj Gibson, who finished the play with a major dunk that impressed head coach Tom Thibodeau via the New York Daily News.
"He was terrific—all-around game," Tom Thibodeau said of Barrett. "Start to finish. Clutch shots, great hustle, great effort. Rebounding the ball. Tough shots. Got downhill. We needed it." 
Barrett returned the sentiments by giving a shoutout to Thibodeau: "That was Thibs. He was running those plays for me in the end of the game. That's the type of player I am. I was happy I was able to show that today."
RJ Barrett 🤝 BUCKETS@RjBarrett6 drops a career-high 35 PTS (16 in Q4) as the @nyknicks improve to 5-1 on the season! pic.twitter.com/RlakYdq0EP

— NBA (@NBA) October 31, 2021
Despite his electric performance, Barrett was still critical of his defense: "It was definitely a good game overall offensively," he said. "I was terrible on defense today, that was not good. But like I said, we were able to get the win and that's most important."
The New York Knicks look to improve on their League best 5-1 record against Toronto on Monday.