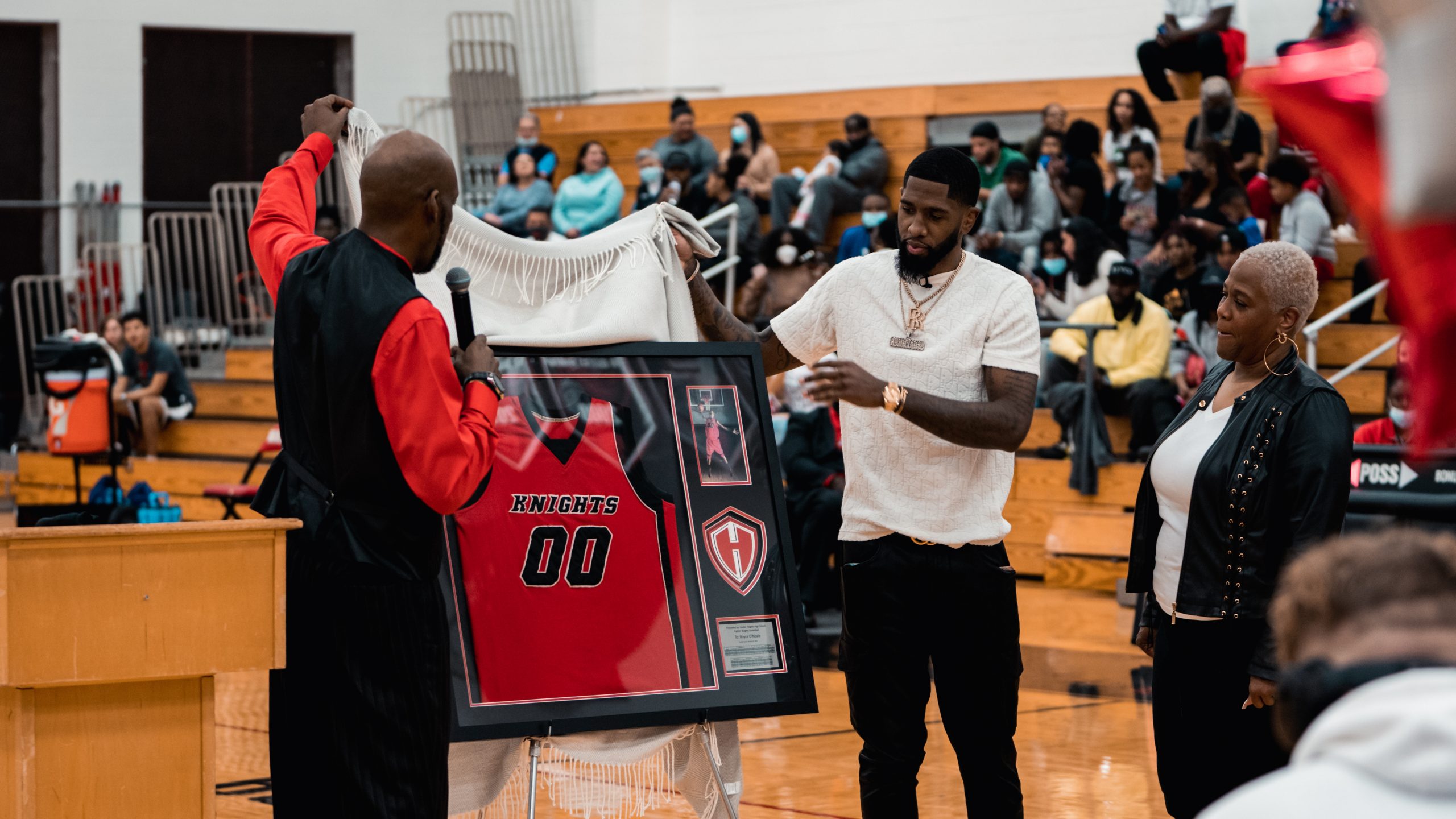 Royce O'Neale returned home to Texas on Friday and stopped by his high school alma mater, Harker Heights HS, where he became the first person to have their jersey retired in Kileen Independent School District history.
WHAT YOU KNOW ABOUT THEM TEXAS BOYS!?

Royce O'Neale returned home to Harker Heights High School and became the first person to get their jersey retired in the district's history. That's love. (📸: @utahjazz) pic.twitter.com/LmcJeXJZnl

— SLAM (@SLAMonline) January 15, 2022
O'Neale played for Harker Heights from 2007-2011, leading the Knights to a 28-6 record as a senior and a trip to the Class 5A regional quarterfinals. O'Neale played for the University of Denver before transferring to Baylor.
The 28-year-old forward went undrafted in the 2015 NBA Draft and played overseas in Germany (MHP Riesen Ludwigsburg) and Spain (Gran Canaria) before signing with the Jazz in 2017. O'Neale has established himself as a vital member of the Jazz's rotation, signing a multi-year extension in 2020 after averaging 6.3 points, 5.5 rebounds, and 2.5 assists.
🛡 ⚔️ The Knights had the privilege of honoring Royce O'Neale @BucketsONeale00 .Thank you for inspiring our community. Your legacy is cemented at HH School's Ring of Honor as a beacon of Pride, Courage, & Integrity‼️ #onceaknightalwaysaknight #reptheshield #goknights #weareKISD pic.twitter.com/UGGiCsbnn8

— HHHSKnights (@HhhsKnights) January 15, 2022
O'Neale is averaging a career-high 7.3 points, 5.0 rebounds, and 2.5 assists per game on 48.8 percent shooting from the field and 40.3 percent shooting from downtown. The Utah Jazz (28-14) return to action on Sunday against the Nuggets (21-19).