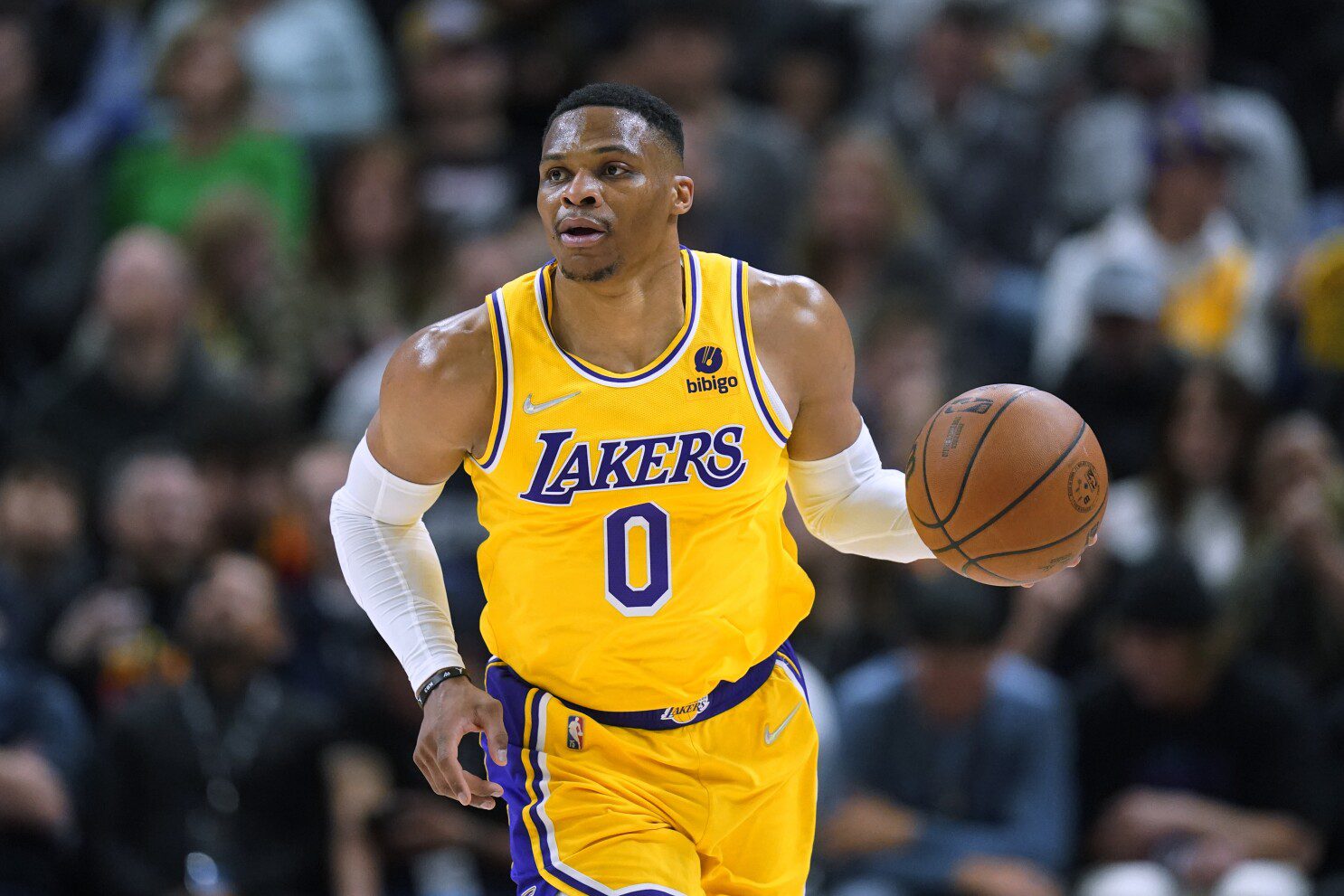 Maligned Los Angeles Laker point guard Russell Westbrook found new representation, signing with agent Jeff Schwartz, founder and president of Excel Sports Management per ESPN's Adrian Wojnarowski.
Westbrook split ties with his former agent, Thad Foucher, last month over reported "irreconcilable differences."
Foucher, who has represented Westbrook for 14 years, said he was "proud" of their partnership and all they had accomplished.
"A highly successful 2008 draft, a super-max contract, and the only renegotiation-and-extend max contract in history; I also supported Russell throughout his rise into a prominent fashion industry figure and recently orchestrated three successive trades on Russell's behalf — culminating with the trade to his hometown Los Angeles Lakers," said Foucher. "Each time, teams gave up valuable players and assets to acquire Russell – and each time, a new organization embraced his arrival. We did it together with grace and class."
Schwartz has a long list of NBA clients, including last season's MVP winner Nikola Jokic, Cade Cunningham, James Wiseman, Kemba Walker, and former Laker Brandon Ingram.
Westbrook's future with the Lakers is up in the air as reports have signaled LA's desire to obtain Nets guard Kyrie Irving.
The 14-year veteran is entering the final season of a five-year maximum deal and averaged 18.5 points, 7.4 rebounds, and 7.1 assists in 78 games last season.
Despite the rumors, the LA native was present at new coach Darvin Ham's welcoming press conference to show his support.