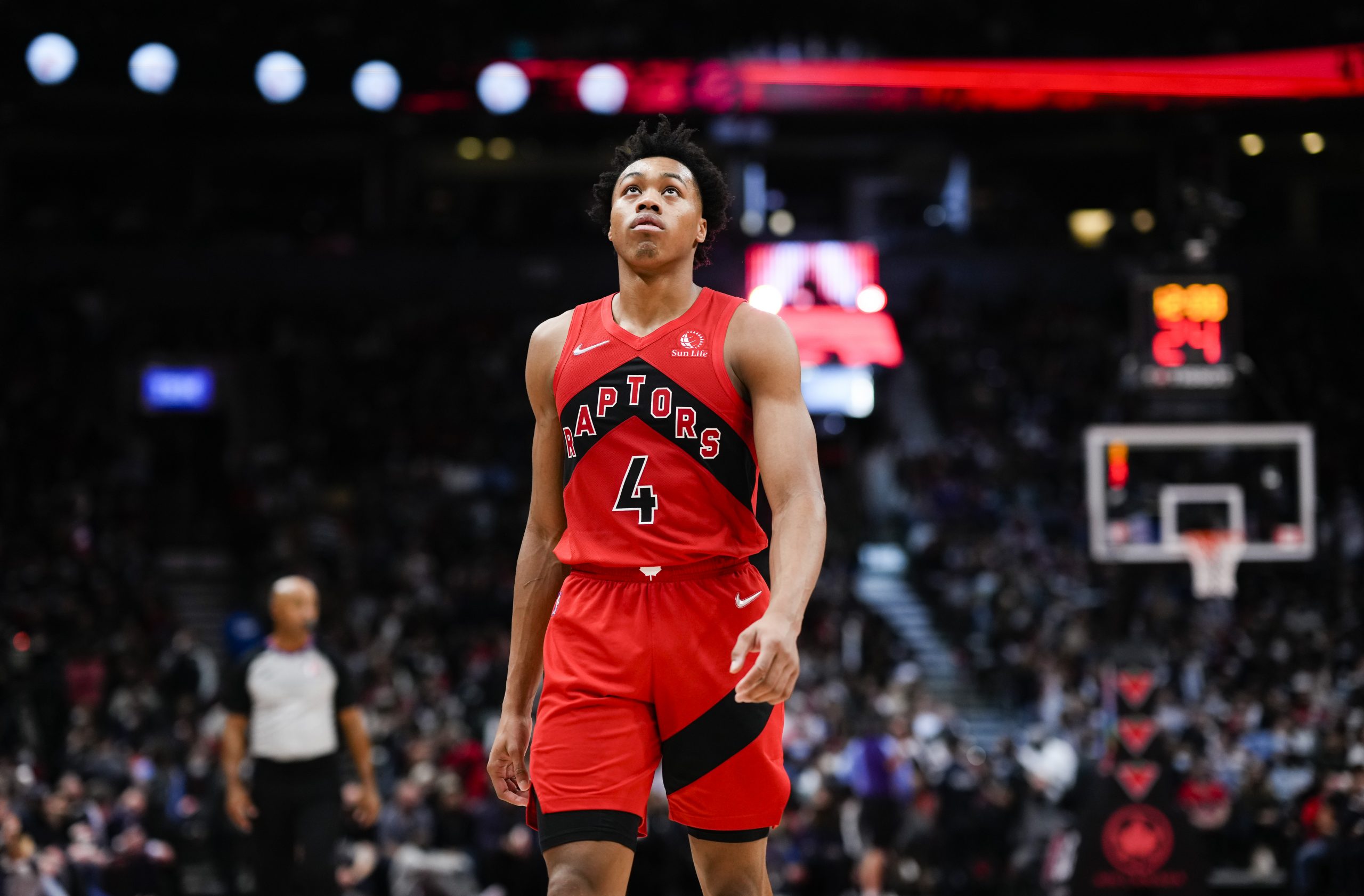 Through just 11 games this season, Scottie Barnes has quickly cemented himself as one of the League's toughest matchups on the defensive end. With a near 7-foot-3 wingspan and 225 pounds of lean mass, the Raptors rookie threw everything he had at the League's leading scorer in Kevin Durant last night.
Yet it hasn't been his hot streak of scoring as of late that got Durant's attention in Sunday's 116-103 loss against the Nets; it was the five steals Barnes recorded – becoming the first rookie since Anthony Edwards to do such, a feat only recorded by five other players since 2012.
"How old is he? 19? 20? Sheesh. He knows how to play the right way, and he's only going to get better," Durant said via Matt Brooks of NetsDaily.
Jheeez… Scottie really said 'GIMMIE DAT' pic.twitter.com/MkrnYDFYzr

— Toronto Raptors (@Raptors) November 7, 2021
In addition to his five swipes, Barnes recorded eight points, seven rebounds, and four dimes. The 20-year-old rookie is averaging 16.6 points, 8.7 boards, and a little over a steal per game, affixing him in the top of the ROTY race alongside Cleveland's Evan Mobley and Indiana's Chris Duarte. He ranks first in points (16.6), rebounds (8.7), and field-goal percentage (52.4 percent) amongst the 2021 rookie class.
Scottie will turn his defensive locks to Jayson Tatum and the Boston Celtics as Toronto faces off in TD Garden against the Celtics on Wednesday night.