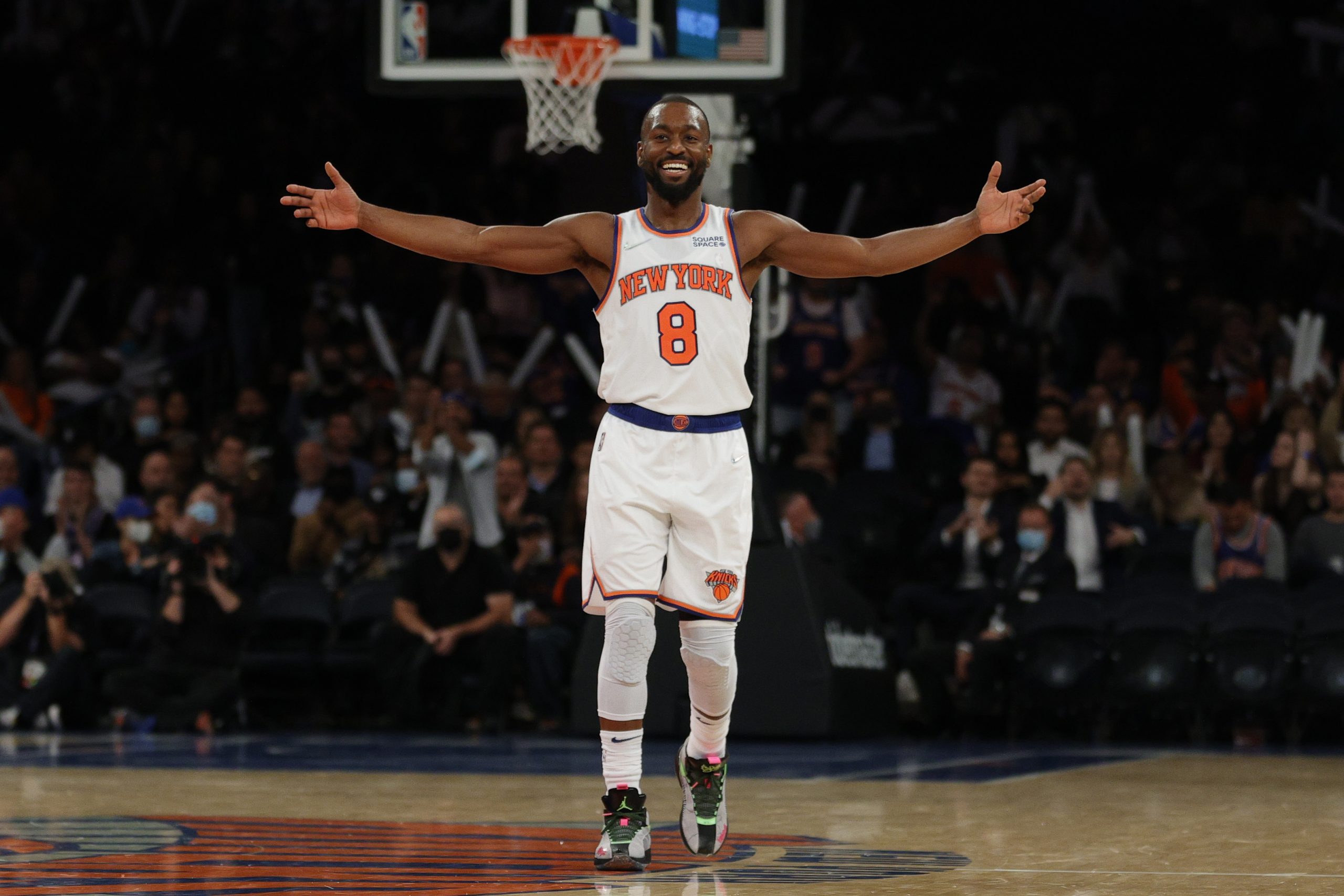 When Kemba Walker was officially signed as the point guard of the future for the New York Knicks, he called it "Perfect timing" in the team's news conference this summer. Based on his first preseason performance against the Indiana Pacers, his feelings were strengthened as the Kemba Walker era is off to a soaring start.
After Knicks fans watched an offensive shutdown in last season's playoffs against Atlanta, the Knicks offense continued to dominate in the 125-104 win against the Pacers.
Walker had a stat line of 12 points, 4 assists and 3 rebounds while shooting 5-10 from the field.
"Right now, (I'm) just getting the rhythm, being out there with my teammates, getting to know those guys," Walker said, per The Athletic. "There weren't any nerves tonight. Not saying I don't get nervous, but not tonight. I felt comfortable actually."
The storyline for Walker this season will be his health after suffering a knee injury last season. However his movements were crisp—illustrated by his patented midrange step back jumper. But what impressed Knicks head coach, Tom Thibodeau most was Kemba setting up his teammates while not turning the ball over
"Just coming in, setting the tone, making the right plays—the game tells you what to do and I think he reads the game extremely well," head coach Tom Thibodeau said. "That veteran leadership, that shotmaking ability, very good in the pick-and-roll, it puts a lot of pressure on you. And he's unselfish. He gets blitzes, he's gonna get off the ball. I thought he made the pass out of the blitz pretty effectively."
With the NBA regular season right around the corner, the Knicks will look to build off of the momentum from last season.