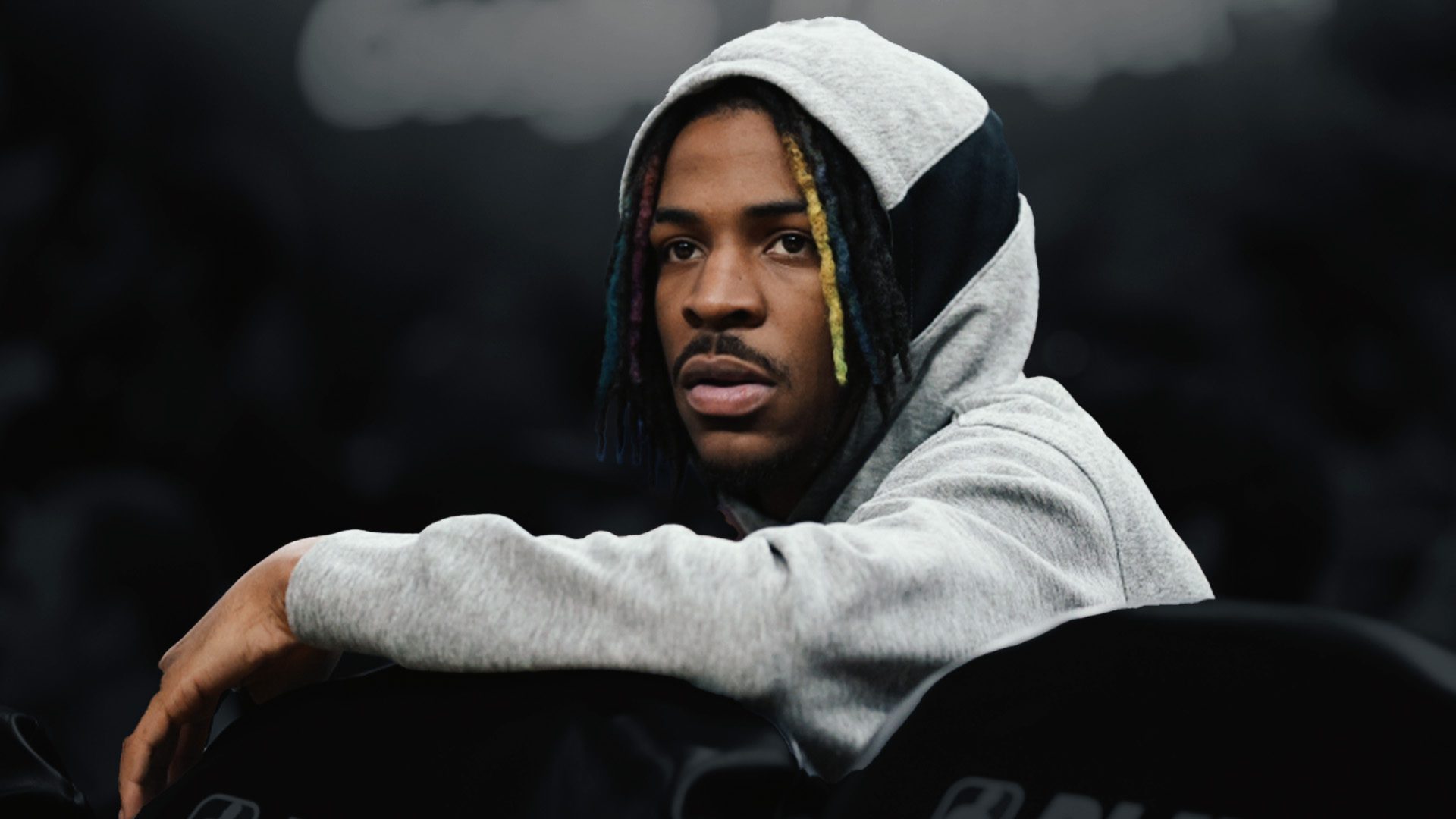 Grizzlies star Ja Morant was forced to exit their Game 1 playoffs showdown against the Lakers late in the fourth after sustaining a right hand injury.
Morant went to attack the rim and attempted a dunk over Anthony Davis but fell awkwardly and hurt his hand. He could be seen writhing in pain before heading to the locker room.
Ja Morant exits the game with a hand injury. Looks pretty severe pic.twitter.com/zov2gOLcqs

— LakeShowYo (@LakeShowYo) April 16, 2023
He did not return to the game but sat on the bench with his hand and wrist wrapped as Los Angeles ran away with it from there and won the game 128-112.
In some good news for Memphis fans, their coach Taylor Jenkins confirmed to the media that the x-rays on Morant's hand came back negative and he's expected to undergo further testing.
"He's in some pain," Jenkins said of Morant, per Tim MacMahon of ESPN.
Morant says his status for Game 2 is "in jeopardy." He apparently wasn't even able to use his right hand to undo a balled-up pair of socks. "Feels like it's one thing after another."
Morant told reporters that the concern is only his hand, not his wrist but is certainly concerned about his ability to participate in Wednesday's night Game 2.
More to come.
Read more: Jaylen Brown's Hand Injury Potential Concern for Playoffs Remainder