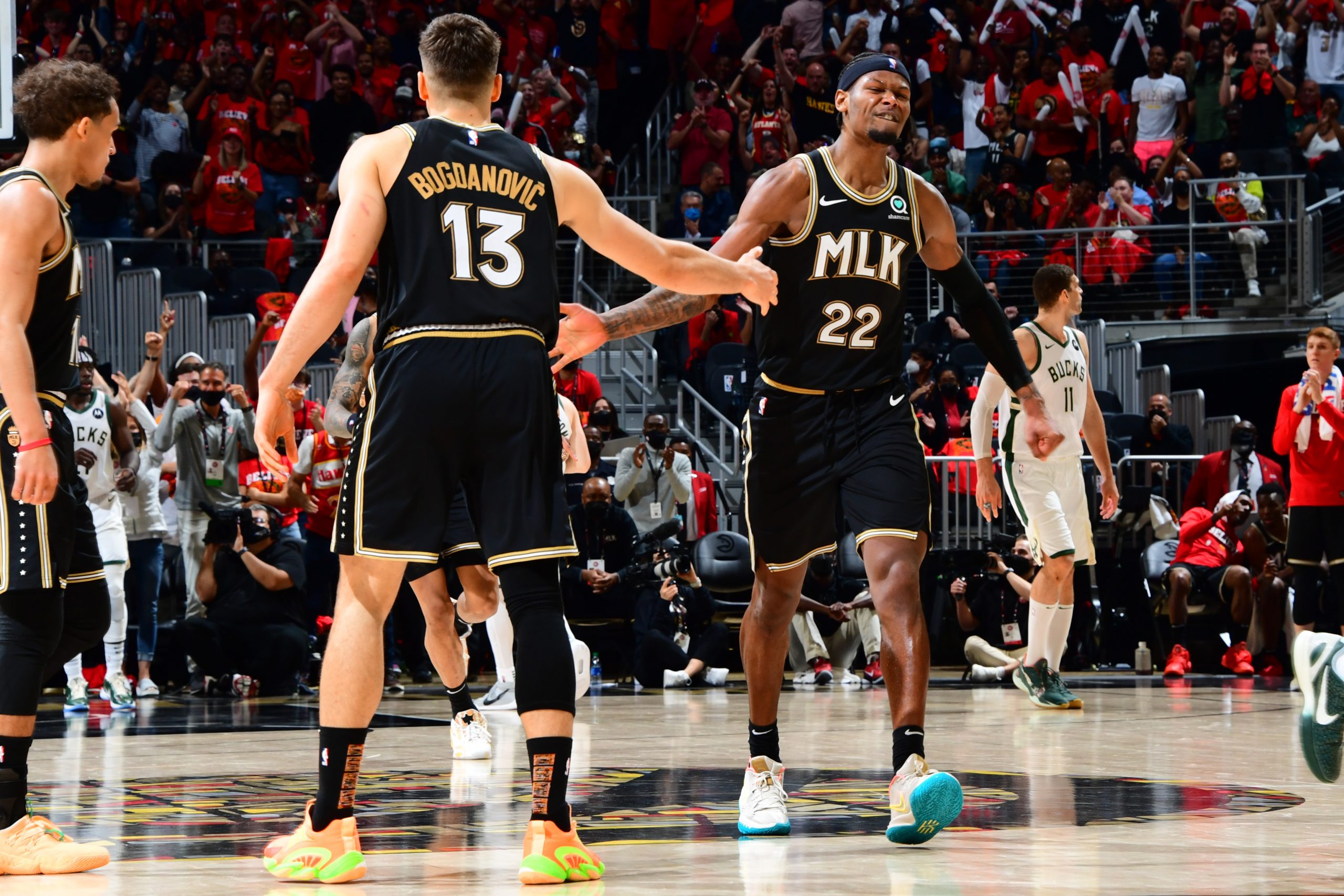 The Atlanta Hawks are one of the deepest teams in the entire NBA. This proved to be key in their Eastern Conference Finals run last season. 
However, this depth has continued to be diminished as the 2021-22 season goes on due to injuries. 
Atlanta entered the weekend already down a core player in De'Andre Hunter, but finished the weekend down two more players. In a loss to the New York Knicks, both Cam Reddish and Bogdan Bogdanovic got hurt. 
Reddish left the game early with a lingering wrist injury that proved to get worse in Saturday's matchup, while Bogdanovic sprained his right ankle and left the contest early as well. 
While both of these injuries are minor, every game in the NBA counts. Especially with the fairly slow start the Hawks have had to the season, they need a fully healthy roster to achieve the goals they've set out. 
In the absence of three key players on the wing in the near future, Atlanta will need rotational pieces to step up and fill the void left behind. 
Bogdanovic will be re-evaluated in two weeks and Reddish is day-to-day moving forward.