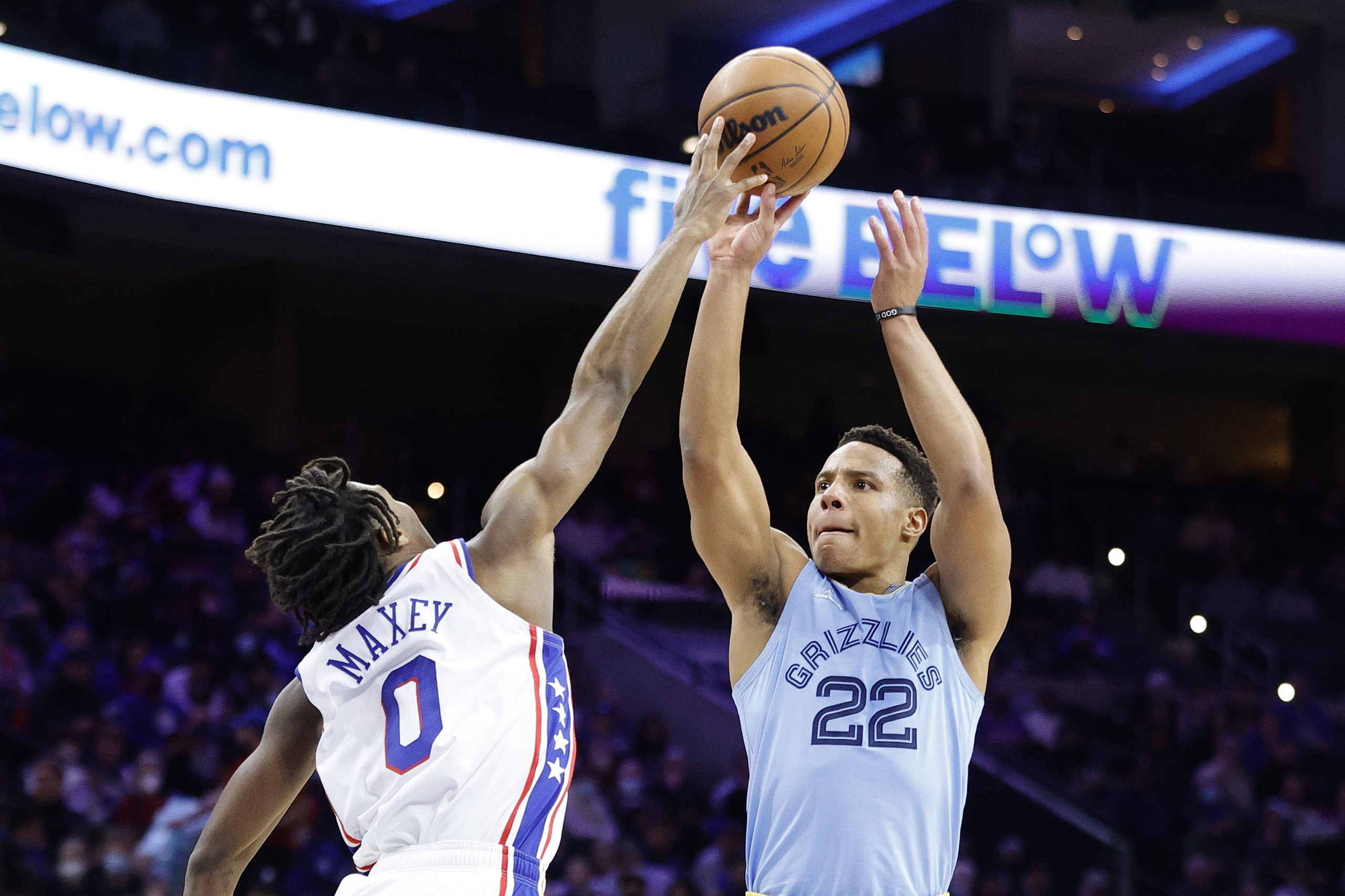 Desmond Bane has been a revelation for the Memphis Grizzlies after the proud franchise picked the guard 30th overall in the 2020 NBA Draft.
The 6'5 guard out of TCU has made huge strides in his second year in his production. As of Wednesday, Bane averages 18.1 points, 4.3 rebounds, and 2.4 assists while playing 30.2 minutes per game. Alongside All-Star Ja Morant and Jaren Jackson Jr. the young core of Memphis has led the Grizzlies (35-18) to the third best record in the Western Conference.
Banes' rise in production comes courtesy of the motivation he's found playing against the players drafted ahead of him in the 2020 draft. As he returns from a stint in the NBA's health and safety protocols, the Grizzlies will be playing an opponent with a player drafted ahead of the 23-year-old guard. Players such as Devin Vassell, Udoka Azubike, Deni Avdija, and Tyrese Maxey.
Against Maxey, Bane scored a career-high 34 points in a 122-119 loss to the 76ers.
"If there's an opposing player on the court that got drafted before me, it's a little motivation for sure," Bane said, "And a lot of times, they're not even on the court. They're going through those dog days, trying to find their way into the rotation, or whatever the case may be."
"I take it personal, for sure."
Until Bane plays in the 2022 Rising Stars Challenge, Bane will be coming at the necks of teams and players that were picked ahead of him. Morant has advocated for Bane to win the League's Most Improved Player award this season.
Desmond Bane https://t.co/mZGsuVDd1g

— Ja Morant (@JaMorant) December 28, 2021
"Des can tell you. I always say, 'Yeah, bro, you're the goods,'" Morant told reporters back in December. "That's just him. He's a professional scorer, can shoot the ball with the best of them, can get downhill, can make plays for others. In this league, to have a guy [in his] second year do that is big time. He's always asking questions, always watching film, always in the gym, and it's showing."
The Grizzlies are scheduled to play the New York Knicks in the Garden on Thursday.