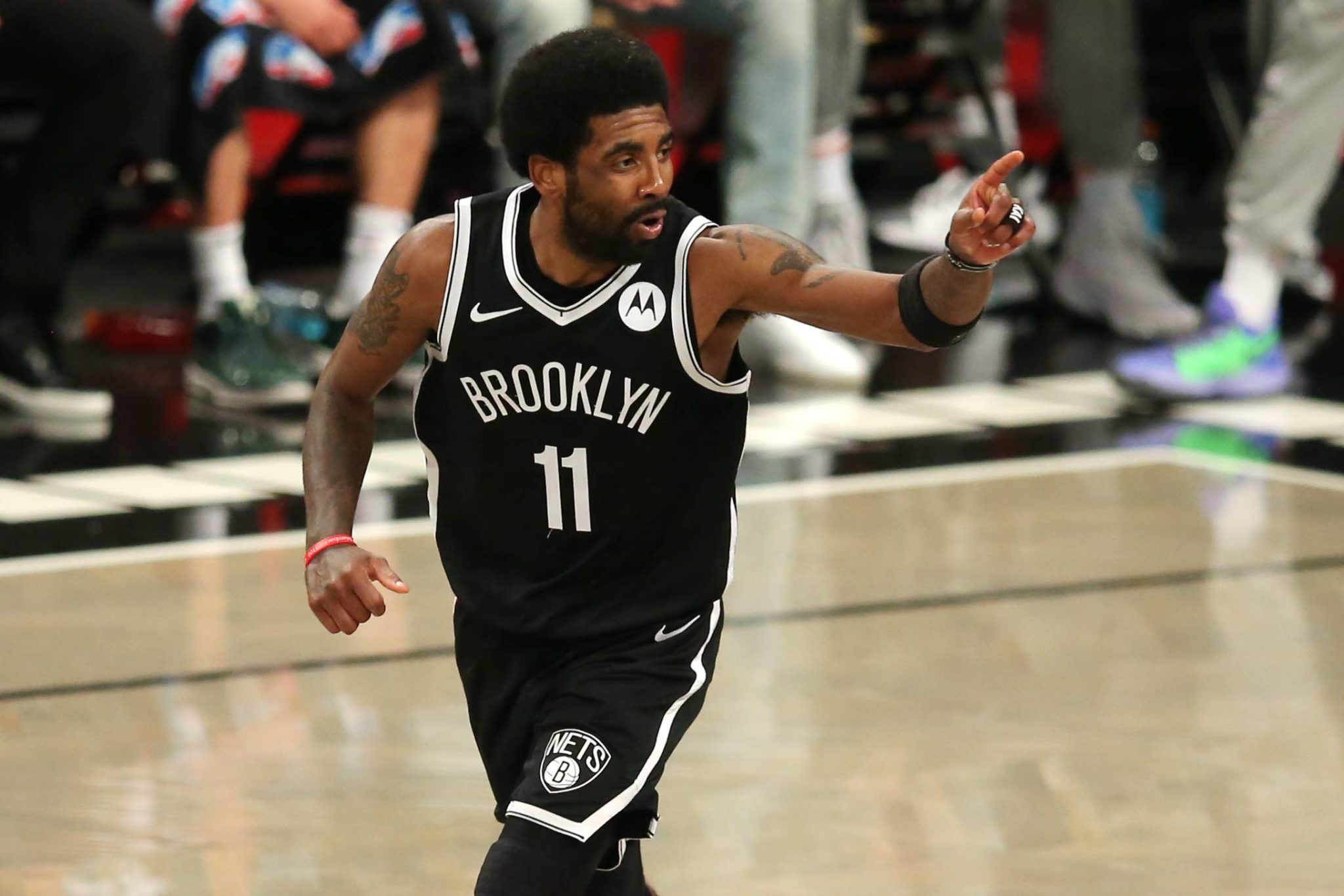 Kyrie Irving had a perfect first half as the Brooklyn Nets held off the Cleveland Cavaliers for a 115-108 win to move onto the first round of the playoffs.
Irving shot 9-9 in the first two quarters, including a buzzer-beater before intermission, and finished with a team-high 34 points and 12 assists.
Kevin Durant added 25 points, 5 rebounds, and 11 assists for the home team, including a pair of pull-up jumpers late in the game to secure the lead.
Brooklyn jumped out to a 20-point lead in the first quarter scoring 40 points, but the Cavs slowly clawed their way back into the game, scoring seven of the first nine points in the fourth.
Darius Garland led five Cleveland players in double figures with 34 points, while veteran Kevin Love scored 14 points and grabbed 13 rebounds in the losing effort.
The Nets will take on the second-seeded Boston Celtics next with no word on when Ben Simmons will be available, while the Cavs will play the winner of Charlotte vs. Atlanta.
The game started in a solemn mood as the teams held a moment of silence before the start of the game for the 10 people who were shot at a Brooklyn Subway station during the Tuesday morning commute.
The Nets said they were donating $50,000 to help those who were injured.