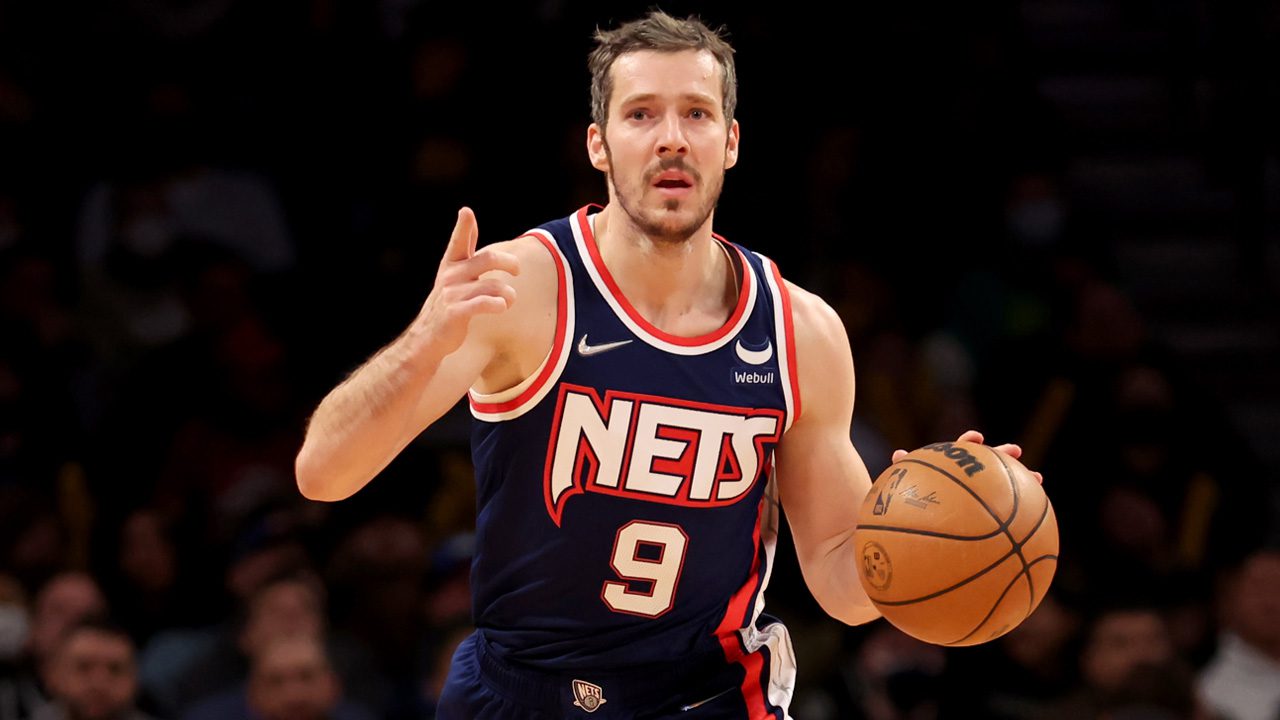 After initially agreeing to terms in July, the Chicago Bulls signed 14-year veteran guard Goran Dragić.
Details of "The Dragon's" contract were not announced.
Dragić finished last season with the Brooklyn Nets, and the one-time All-Star didn't have many positives to share about the experience.
In an interview with Slovenian news outlet Siol.net, Dragić described his time with the Nets as "difficult."
The 36-year-old played an average of 25.5 minutes in 16 games with 7.3 points and 4.8 assists after starting the season in Toronto.
"Last year, I decided the way I did. I played with some stars like Kevin Durant and Kyrie Irving, and I have to admit that it was quite difficult because the focus was not the team, but more the individual performances of the individuals," he said, as translated by Google.
The San Antonio Spurs drafted Dragić 45th overall in the second round of the 2008 NBA Draft and traded his rights to the Phoenix Suns.
Dragić amassed career-total averages of 13.7 points, 3.1 rebounds, 4.8 assists, and 1.0 steals in 27.9 minutes per game while shooting 46.0 percent from the field, 36.2 from three-point range, and 76.7 from the free-throw line.
He's appeared in 60 playoff games (37 starts) with averages of 14.6 points, 6.4 rebounds, and 3.4 assists in 26.9 minutes while shooting 44.2 percent from the field, 34.6 percent from three-point range, and 76.3 percent from the free-throw line.
The Slovenia native played in Europe for four years (2004-08) and led his home country to its first-ever FIBA European Championship in 2017, in which Dragić was named MVP and earned Slovenia's Sportsman of the Year award.
Dragić will wear the No. 7 jersey for the Bulls, which he wore as a member of the Miami Heat from 2015-2021.
He is the 14th player to wear No. 7 for Chicago, along with Toni Kukoč, Ben Gordon, and others, per NBC Sports.
No. 2 (Suns, 2009-2011), No. 3 (Rockets, 2011-12), No. 1 (Suns, 2013-15; Raptors, 2022), and No. 9 (Nets, 2022).