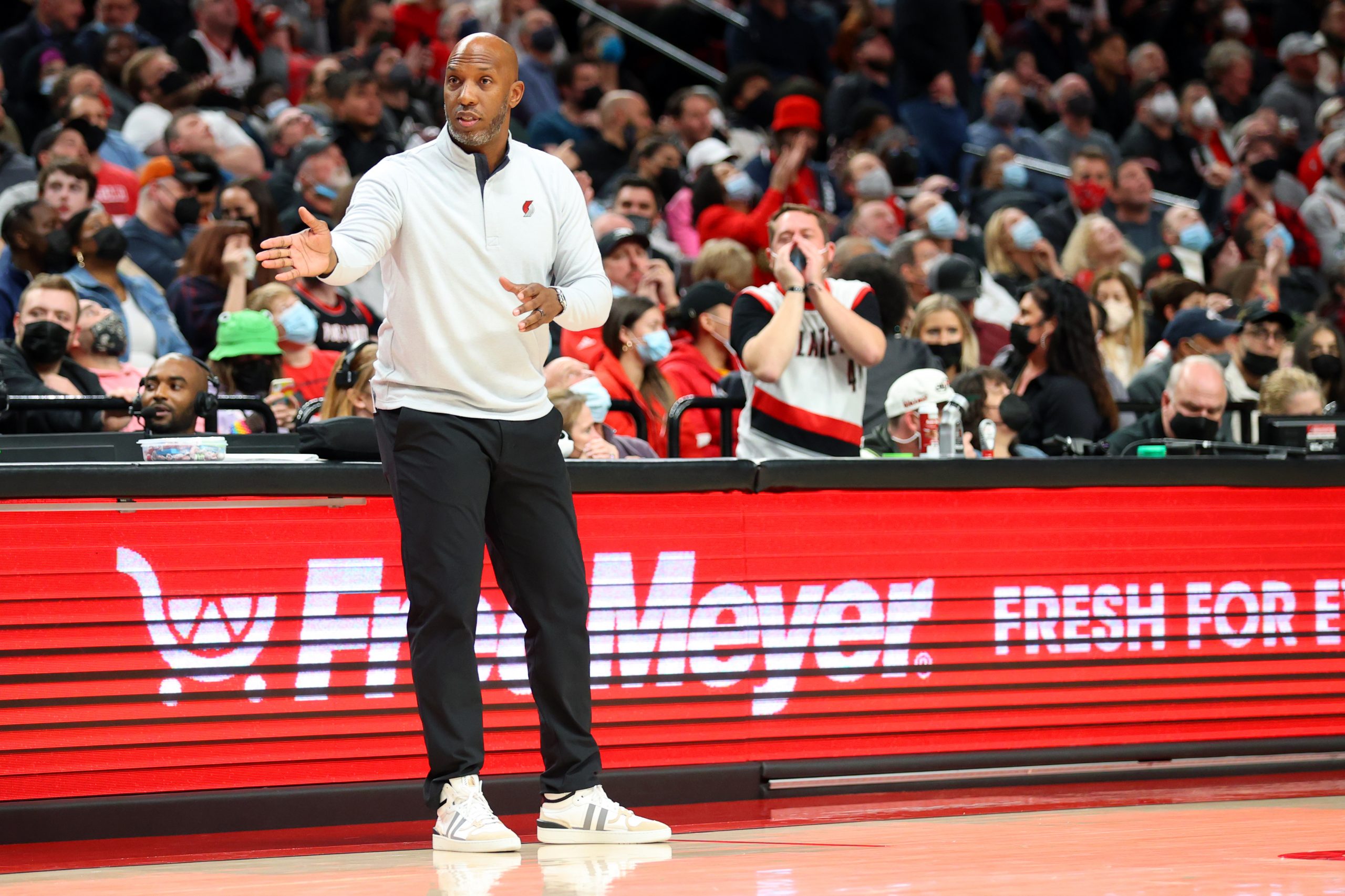 Head Coach Chauncey Billups' frustration levels are rising with each listless performance by the Portland Trail Blazers as of late. He went as far as to say he doesn't believe the team does a good enough job of fighting through adversity and not competing consistently.
Chauncey Billups: "It's the NBA. You can't underestimate anybody. You can't disrespect anybody being a professional NBA player. I felt like we came in here thinking they were just going to lay down."

— Sean Highkin (@highkin) December 3, 2021
Despite missing a few players on the roster that included Damian Lillard (abdominal problems), Norman Powell (sore quad), and Nassir Little (ankle), Portland was blown out by the San Antonio Spurs, 114-83, on Thursday. The Blazers put up little resistance as the Spurs controlled both ends of the floor.
Billups did not hide his frustrations after the game.
Chauncey Billups: "I want us to compete harder. I want us to be more competitive in every game. I don't feel like we do that, and it concerns me. And I've felt that way in a lot of our wins. This is not just after a loss, me saying that."

— Sean Highkin (@highkin) December 3, 2021
This is the latest chapter of issues the franchise has faced in the last few months. After yet another first-round exit, Terry Stotts was released as head coach. Then rumors of Damian Lillard wanting to be traded dominated the headlines throughout the summer to the point he stated he would stay quiet. Even the Billups hire brought controversy.
Now that Neil Olshey was let go as the team's lead executive, Billups is trying to find ways to light a fire under this 11-12 team now that Lillard is not playing at an All-NBA level up to this point.