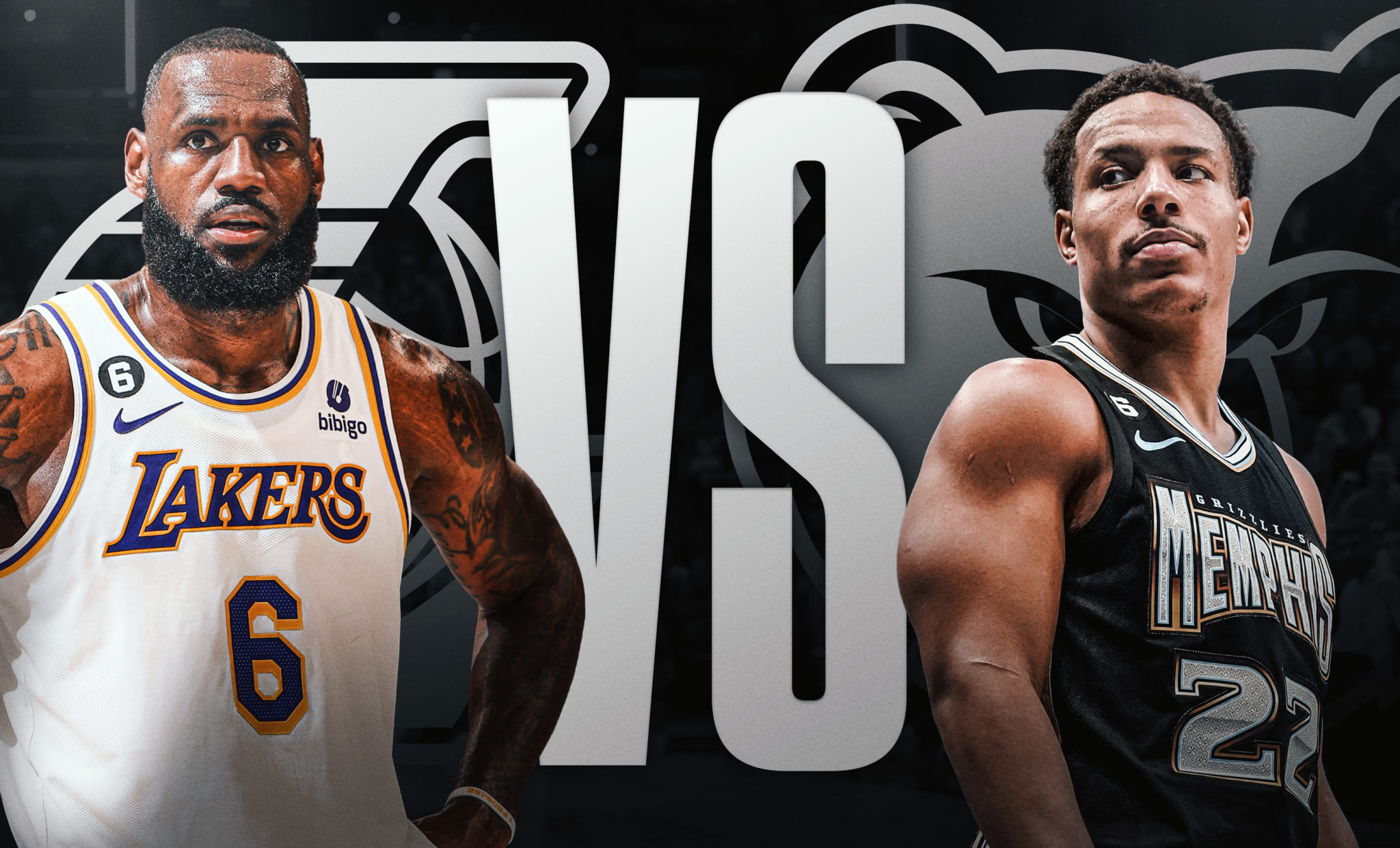 After a disappointing loss in their first Playoff game, the Grizzlies look to come back stronger as they host the Lakers for Game 2 of the Western Conference first round. The game is expected to tip-off at 07:30 PM ET, Wednesday, April 19th, 2023.
Despite the possibility of Ja Morant being ruled out with a hand injury, the Grizzlies are only a 0.5 point underdog, with no doubts that they'll be able to stay competitive without their star point guard.
CAN LA TAKE 2-0 SERIES LEAD?
The Lakers will be determined to take a 2-0 series lead, with star forward LeBron James having never lost a series after taking the first two games. The Lakers will also be looking to carry their lead into their two game home stretch where they have the potential to closeout the series in a four game sweep.
If the Lakers manage to sweep the Grizzlies, they'll have roughly a week to rest before taking on the winner of the Golden State Warriors and Sacramento Kings series in the second round.
MATCH PREVIEW
The Lakers won the last game on April 16 with a score of 128-112, thanks to Rui Hachimura's 29-point performance. Meanwhile, Jaren Jackson Jr. scored 31 points for the Grizzlies.
Memphis has a record of 30-22 against Western Conference teams and is currently ranked second in the league for fast break points per game, averaging 18.0, with Desmond Bane leading the team with an average of 7.0.
On the other hand, the Lakers have a record of 27-25 against Western Conference opponents and are currently ranked ninth for points allowed in the Western Conference, allowing just 116.6 points per game while holding their opponents to a 46.9% shooting percentage.
The top performers for the Grizzlies are Jaren Jackson Jr. who averages 31 points, four assists, and two blocks, and Desmond Bane who has been averaging 19.1 points in the last 10 games. For the Lakers, D'Angelo Russell has been shooting 47.0% and averaging 17.8 points, while James has been making an average of 2.4 three-pointers in the last 10 games.
In the last 10 games, the Grizzlies have a record of 5-5, averaging 118.2 points, 45.0 rebounds, 28.5 assists, 7.7 steals, and 5.0 blocks per game, while shooting 48.9% from the field. Their opponents have averaged 119.4 points per game.
Meanwhile, the Lakers have been on a roll in their last 10 games, winning eight of them, and averaging 123.2 points, 47.6 rebounds, 26.2 assists, 6.5 steals, and 5.8 blocks per game, while shooting 50.6% from the field. Their opponents have averaged 115.3 points.
ODDS AND PREDICTIONS
Spread: Lakers -0.5
Moneyline: Grizzlies -120, Lakers -110
Pick: Grizzlies +0.5
Looking for more NBA tips to up your NBA betting game and increase your chances of hitting it big? Look no further than BF Tips, the premier NBA tipping service! Our team of expert analysts and statisticians work around the clock to deliver you the most up-to-date and accurate tips for every game, ensuring you have the edge you need to come out on top.
With BF Tips, you'll receive detailed analysis and insights into each game, including player matchups, key stats, and trends to watch for. Plus, our user-friendly platform makes it easy to access our tips and track your progress, so you can stay on top of your betting game.
Whether you're a seasoned pro or just getting started, BF Tips has everything you need to take your NBA betting to the next level. So why wait? Sign up today and start winning big with BF Tips!