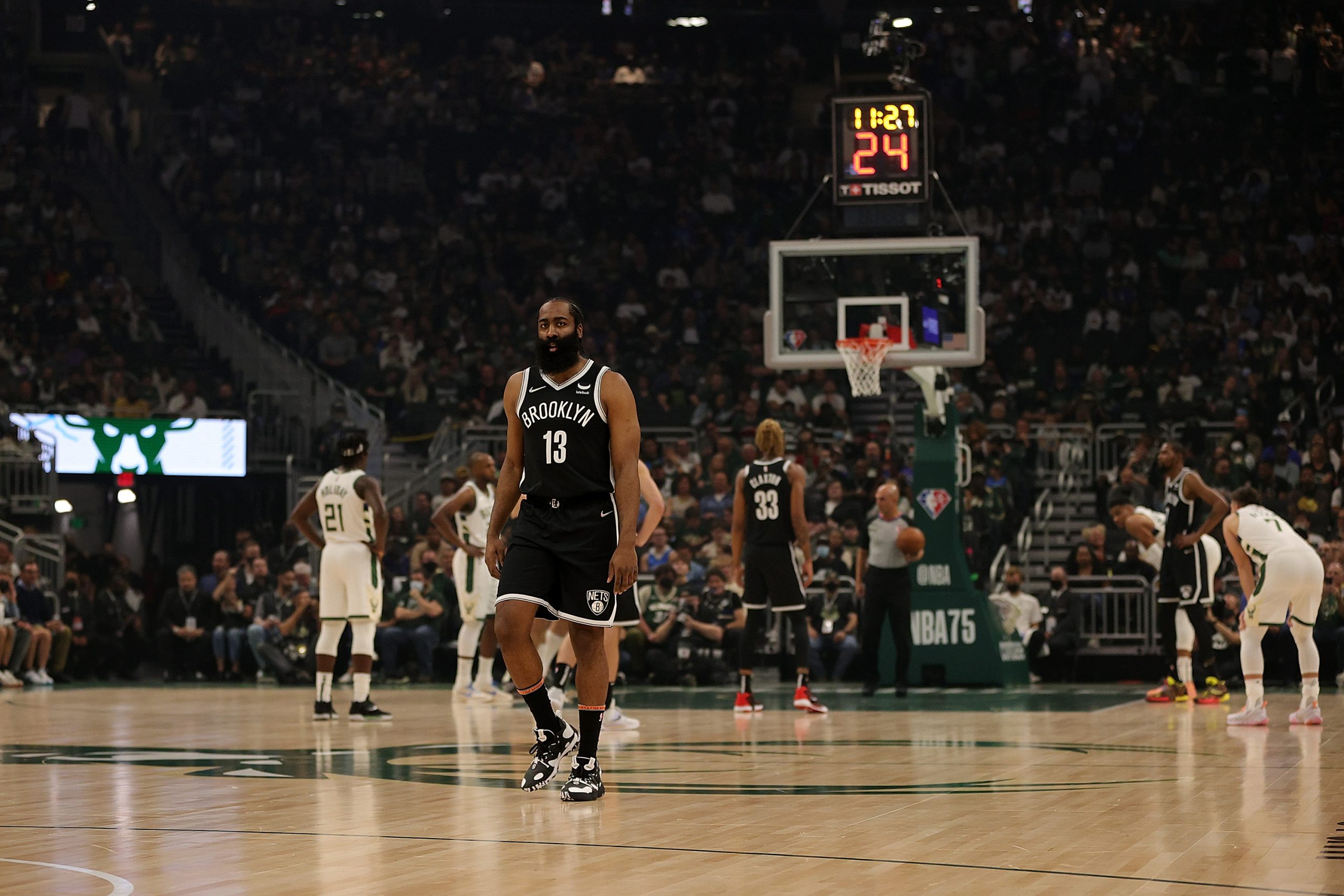 After the Brooklyn Nets dropped their opening night matchup against the Milwaukee Bucks (127-104), All-Star guard James Harden cleared up any misconceptions about his decision not to sign a contract extension with Brooklyn by the Oct. 18 deadline, saying the Nets have "nothing to worry about."
James Harden when asked about not signing extension by deadline "I love it here, I feel at home. It's nothing to worry about…For me individually, I just want to focus on this year." He also said plainly "I don't plan on leaving this organization."

— Cassidy Hubbarth (@CassidyHubbarth) October 20, 2021
I don't plan on leaving this organization and the situation that we have. So my focus, honestly, is just focus on the season and then winning the championship. The contract and all that stuff will bear itself out, but my focus is going to be locked on this season, Harden said.
According to ESPN's Bobby Marks, Harden's decision to decline allows him to opt into his $47.4 million contract for 2022-23 and sign a four-year, $223 million extension at the beginning of the 2022 free agency period.
Harden would be set to become the first NBA player to surpass $60 million in earnings in one year, with an estimated $61.8 million in earnings in the last year of his extension.
Harden, who was traded from the Houston Rockets after a noteworthy stint Southwest, says he feels at home in Brooklyn:
"I love it here, myself and [Brooklyn owners] Joe [Tsai] and Clara [Wu Tsai] and [GM] Sean [Marks] and the front office and [alternate governor Oliver Weisberg] and [head coach] Steve [Nash]. From top to bottom the communication has been unbelievable, it's been amazing. I feel at home. It's nothing to worry about.
"For me, individually, I just want to focus on this year and that's it, Harden said.