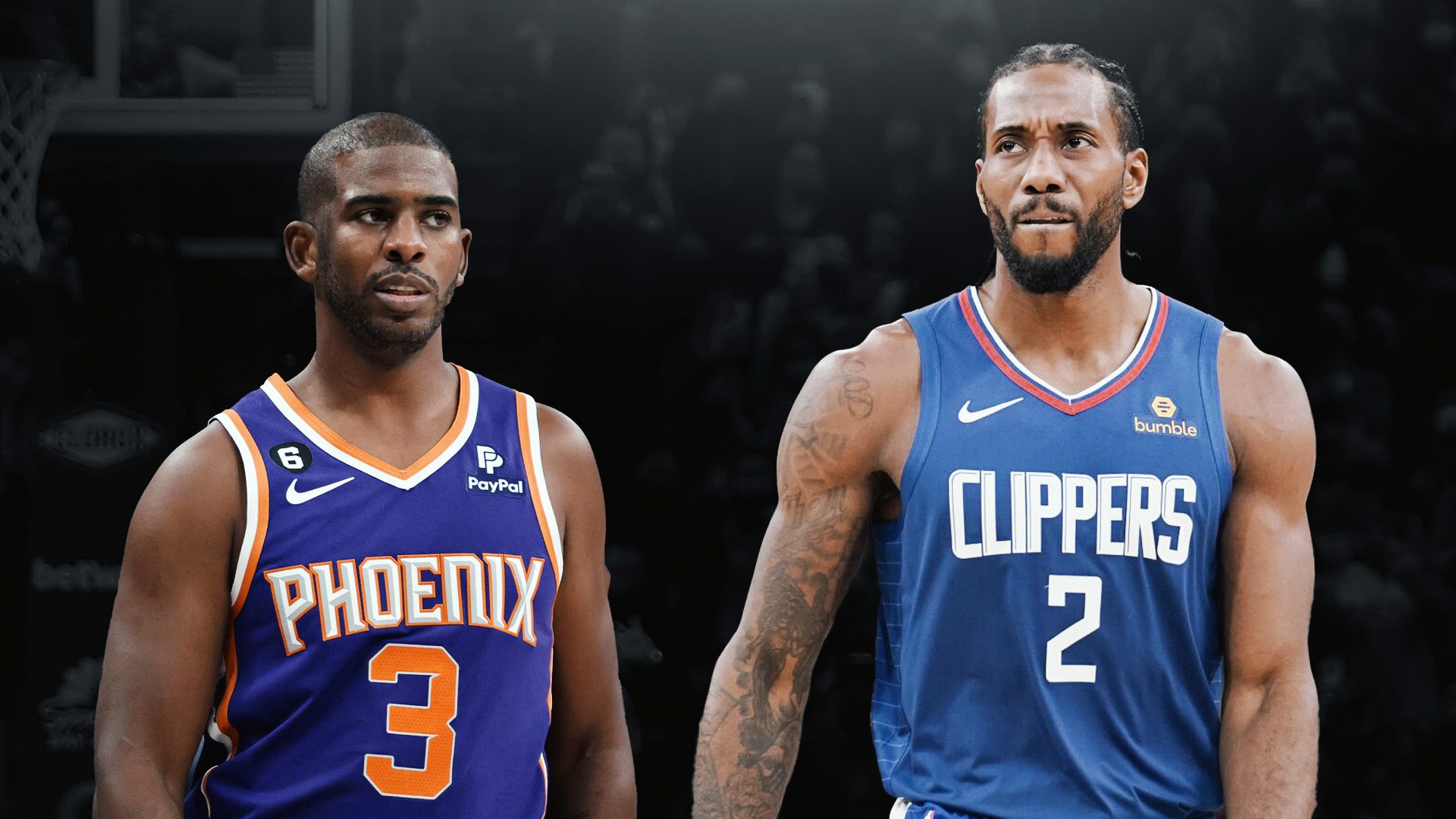 The Suns and the Clippers have one win apiece in their Western Conference playoffs series after Game 2 and there was no love lost between Kawhi Leonard and Chris Paul.
Phoenix tied up the series with a 123-109 on Tuesday night, where LA looked strong early but the home side ultimately prevailed.
After the game, fans took to Twitter as they noticed a particularly cold exchange between Paul and Leonard.
this CP3 and Kawhi bump 👀 what's that about pic.twitter.com/djEXms4UTF

— alex medina (@mrmedina) April 19, 2023
Many fans said that the exchange was fair considering what just went down on the court but NBA Insider Chris Haynes has now shed light on what actually happened after Game 2.
"I personally witnessed this "exchange" up close. Chris Paul gave Kawhi Leonard a pat on the midsection and Leonard slapped Paul's leg. The bump was accidental. Those two are good," Haynes wrote on Twitter.
Suns point guard Paul had 16 points, four rebounds and eight assists in the win while Clippers forward Leonard finished the night with 31 points, eight rebounds and seven assists.
Phoenix and LAC will both get a chance to take a series lead on Thursday April 20 at 10:30PM ET when Game 3 will take place.
Read more: Russell Westbrook Takes Subtle Shot at Lakers While Crediting Clippers