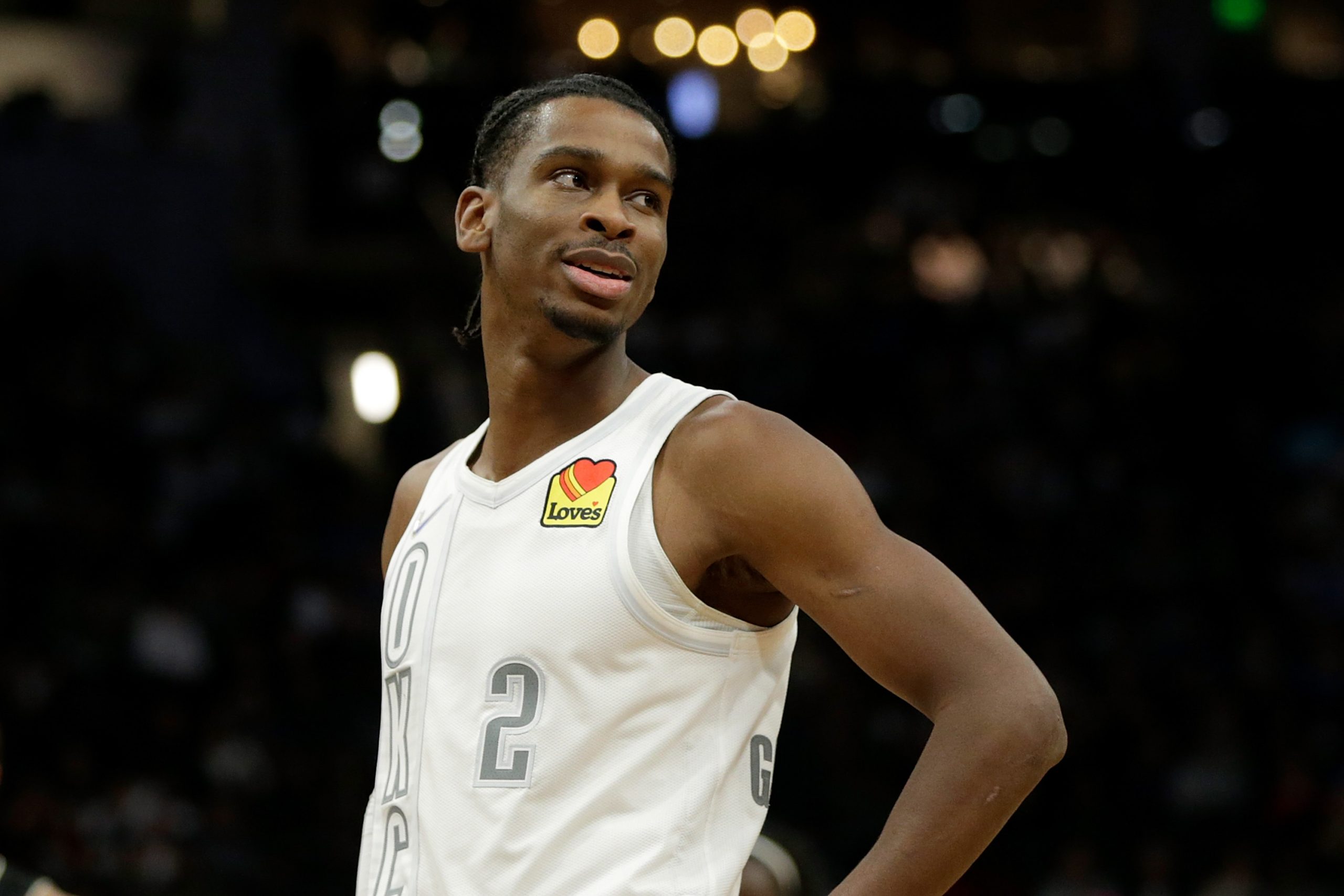 The Philadelphia 76ers (11-11) have yet to trade all-star guard Ben Simmons one month into the NBA season. The team is currently sitting at .500 while general manager Eltron Brand and Daryl Morey seem hard at work finding a trade for the 6-10 guard out of LSU.
Though a recent report has claimed the Sixers has a list of 30 players that will satisfy them in a trade, Sam Amick from the Athletic. One of those players' names has recently been released. 
Liberty Ballers is reporting that a source close to the 76ers indicates that the Oklahoma City Thunder guard, Shai Gilgeous-Alexander, is one of the players on the list. There have been internal discussions in acquiring the third-year guard out of Kentucky.
Have heard that the #Sixers recently held internal talks about acquiring Thunder guard Shai Gilgeous-Alexander in a potential Ben Simmons swap. OKC is also a key team to watch as a facilitator in a potential multiteam deal.
Nothing likely, just something to watch.

— DaveEarly (@DavidEarly) December 3, 2021
Though there isn't any report that the Thunder (6-16) are ready to move off Gilgeous-Alexander, the Sixers could also be apprehensive about pulling off a trade that wouldn't increase their championship odds.
The Thunder seems like an ideal trade partner as the franchise is loaded with draft picks and young players.
You can also consider the history between Sam Presti and Daryl Morey, team, presidents of the Thunder, and Sixers. The Thunder traded James Harden to the Rockets back in 2012. They also facilitated a Russell Westbrook–Chris Paul trade to reunite Harden and Westbrook.
The Thunder are currently navigating year two of their rebuild, and the Sixers are looking to regroup Friday against the Hawks.