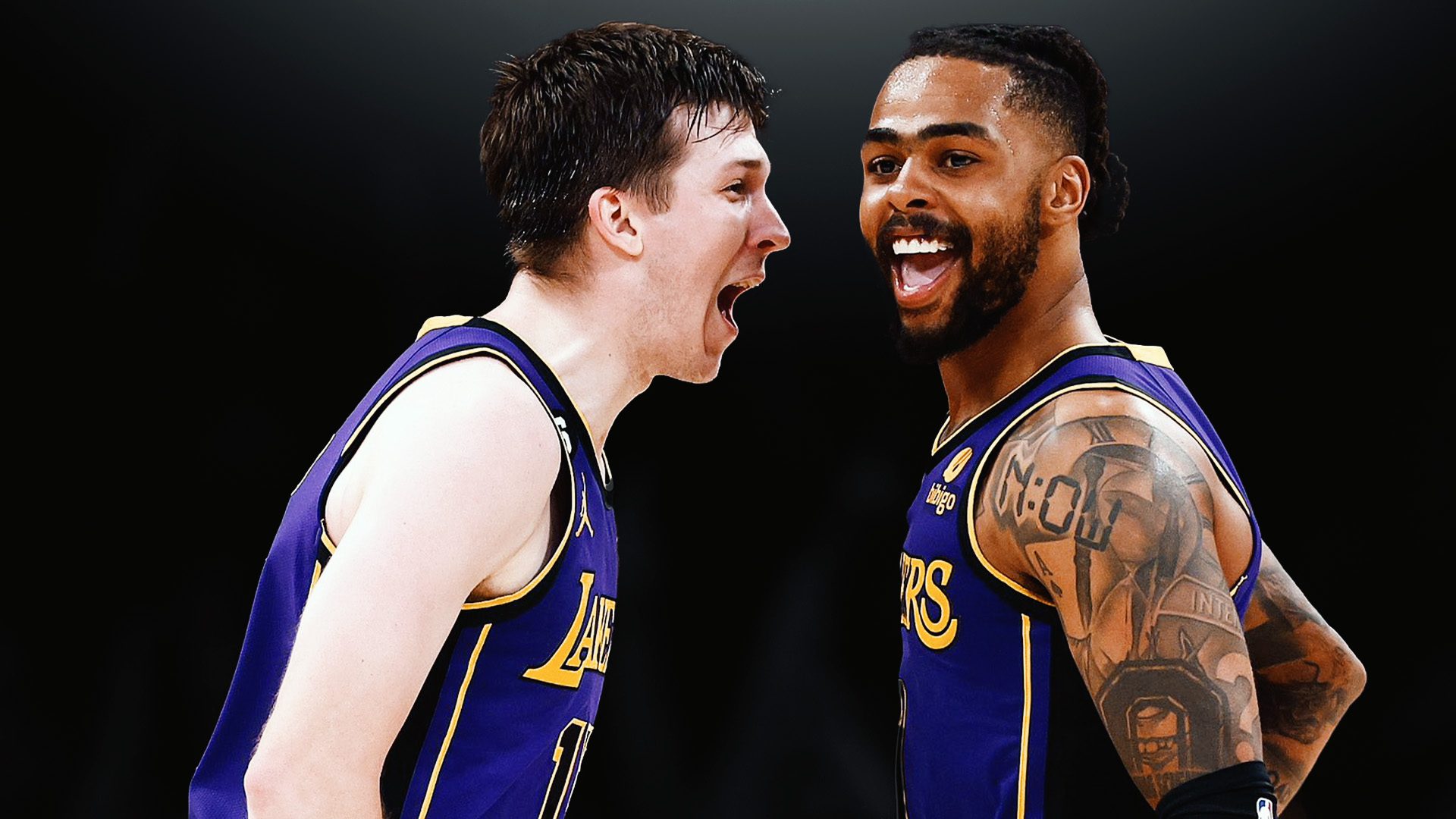 Lakers cult favorite Austin Reaves had a lot to say about D'Angelo Russell after LA beat Memphis 128-112 in Game 1, but Reaves had an impressive performance as well.
"D'Lo is a really, really good basketball player," Reaves said. "And I think what people were talking about for him during the play-in game or after the play-in game was he didn't play well, but you go back and look and he had eight assists. He's so unselfish. That carries a long way for a group. When he comes off a pick-and roll, swing, swing, or you kick it to him when he has a three, but he throws the extra [pass]. It goes a long way. So it's not always about what you see on the stat sheet, and then obviously tonight, he was big. What he have, 19 points, seven assists? Like I said, he's really good."
Russell has provided fantastic support since joining the Lakers in a trade earlier this season and was averaging 18.6 points, 6.4 assists and 3.1 rebounds in 11 games during the regular season.
In the fourth Reaves went 5-for-5, including scoring nine straight points run late in the quarter, to bring his game tally to 23 points.
As well, Rui Hachimura scored nine of his 29 points in the fourth, which tied Mychal Thompson's franchise record for most points by a substitute in a playoff game.
In the first 11 minutes of the final frame, LeBron James and Anthony Davis attempted only one shot each.
"It was our supporting cast that won us the game tonight," LeBron James said, who finished the night with 21 points, 11 rebounds and three blocks.
Having Reaves and Russell out on the floor providing the points, as well as positive energy, is definitely key to a deep Lakers playoffs run.