SLAM has partnered with the Black Coaches Association on a content series that will spotlight Black coaches from every level. To learn more about the past and present of the BCA, and to register as a member of the BCA, click here.
Most people seek the game, then there are those who are chosen by it. From ballin' at Penn State to giving 14 years of consistent grit and grind to the WNBA, Las Vegas Aces assistant coach Tanisha Wright's connection to the game runs deep.
Wright, who joined the Aces last season, stepped into her coaching role prepared to help lead the Aces to a 24-8 record and a No. 2 seed in the Western Conference. As the team begins to prepare for the upcoming 2021 playoffs, Wright says she often reminds her players to embrace the journey and the process that comes with the game.
"Obviously winning is the peak, but I think a lot of people forget about the journey and the process," Wright says over Zoom. "Everybody wants to win, but what are you willing to do to win? The biggest thing I want out of this season is for the girls to really fall in love with the process and what it takes to be a champion, not just being a champion, because what it's all about, like, that's where those emotions come out when you win a championship because you know what [you've] done, you know the work that you've put in, everything [you've] done to get to this space."
Who better to teach the Aces about the appreciation of a journey than Wright, who went from lining up against the best of the best on the courts of Mon View projects where she was raised, to playing for Penn State, where she earned Big Ten Defensive Player of the Year three times. After going 12th overall in the 2005 WNBA Draft, Wright eventually won a 'chip with the Seattle Storm in 2010. It's safe to say that the former guard knows all about the appreciation of the process. 
Wright's hoop journey goes way back, having had the best of both worlds being born in Brooklyn and raised in Pittsburgh. She still recalls the host of memories of time spent shooting hoops with her peers before school and the summers spent in the Big Apple where she would hit the gritty courts near Fulton and Utica.
Wright, who picked up the sport at the age of five, saw her toughness and skill set develop on those very courts, as she was often one of the only girls playing one-on-one and competing in games like 33, also known as Utah or 21, against older guys in the area because playing people her age was a "wash."
"You see a lot of basketball players and [their] one-on-one skills, especially people from the hood, is top notch," Wright tells SLAM. "But that's because you had to be a great one-on-one player in order to play a lot and win a lot of these childhood games against them and they're not taking it easy on you.
"If you're gonna be out here you're gonna be out here, forreal. [You're] gonna get beat up, you're gonna get your shot blocked, so you better figure out another way to get it off, or whatever the case may be."
While Wright didn't have big dreams of going pro during her youth, it wasn't until much later when she was suiting up for Penn State that she realized she could take her talents to the next level.
"Like in high school I knew I had the opportunity to go to college, but it really wasn't until like college where I really thought, like, 'alright, this could be something more than just getting an education,' you know what I mean?" Wright says. "Like, college was just when I really was like I need to really, really take this seriously."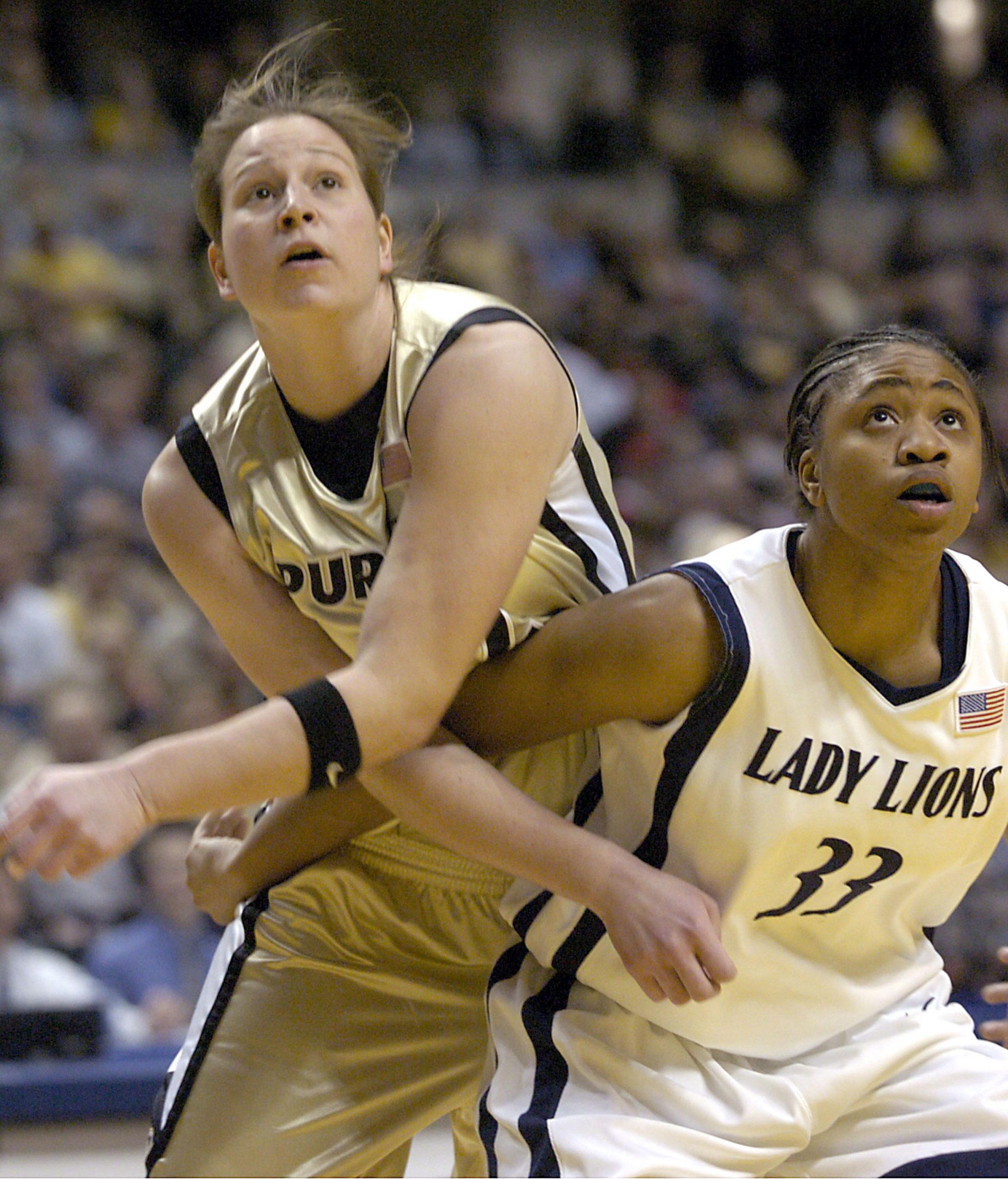 After a historic collegiate career at Penn State, where she ranks sixth on the all-time scoring list with 1,995 career points, and graduating with a bachelor's degree in elementary education, Wright was headed to the League.
She found a home with the Storm, where she started in 117 consecutive games, the second-longest span in franchise record, all while playing the third-most seasons, games, and minutes in the team's history.
After a decade with Seattle, Wright headed to the New York Liberty, who was led by now-Aces current head coach, Bill Laimbeer. 
After two seasons with Laimbeer and the Liberty, Wright decided to rest and hang her jersey up for a season. Although she stepped away from playing, she continued to be in the mix making moves in the coaching realm.  
Laimbeer invited Wright to the Liberty's training camp where she would sit in during coaches' meetings and practices.
"I was in the coaches' meetings, I sat in the practices, I listened, I was in the meetings for cutting players—just different things like that," Wright says. "When you become a coach you have to be equipped for and prepare for it, so shout out to Bill for giving me that opportunity to do that."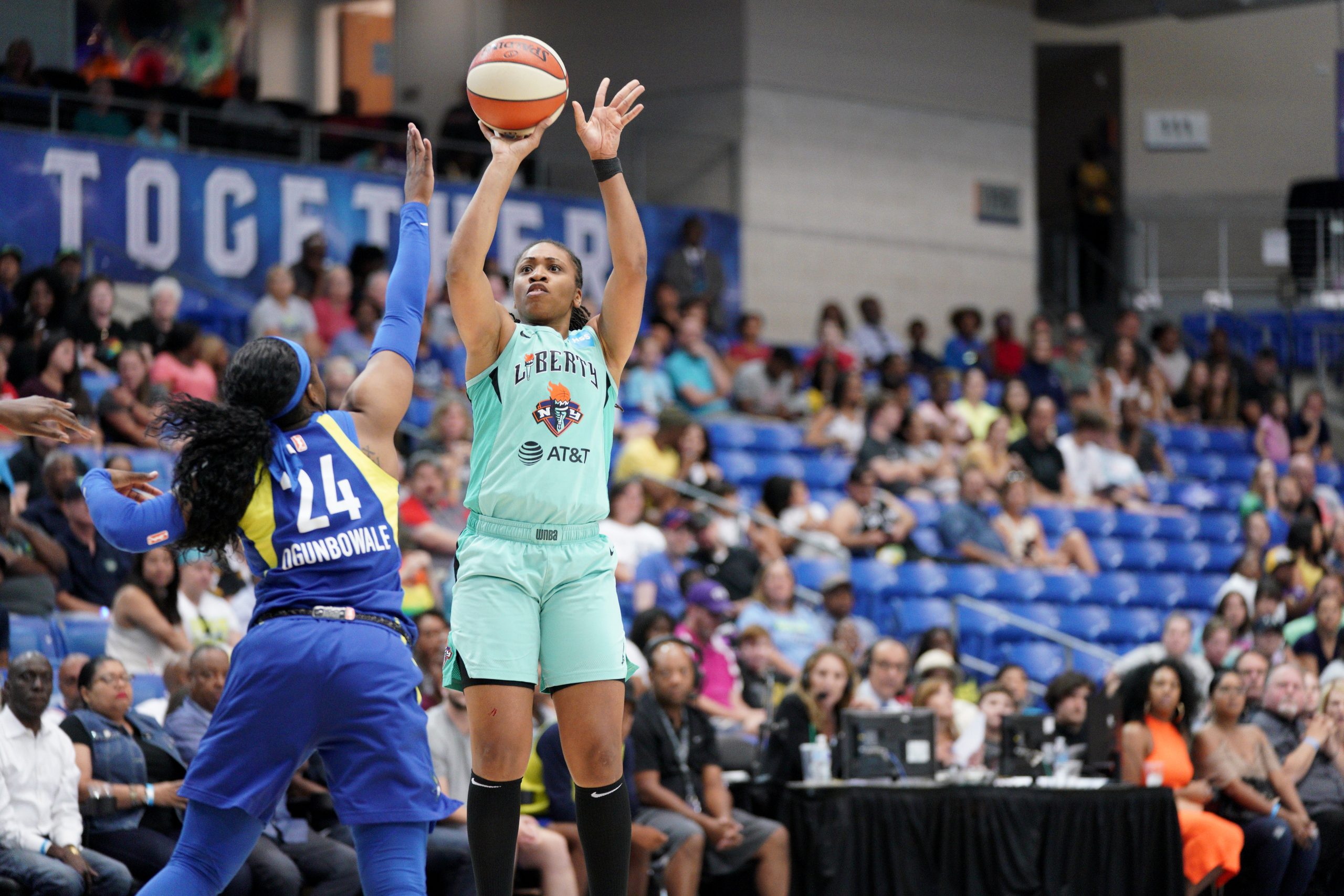 That September, Wright joined UNC Charlotte's staff as an assistant coach, which led to a reunion between her and head coach Cara Consuegra, who was the director of operations during her time at Penn State. Consuegra would go on to play an instrumental component in Wright's coaching career, assisting her in the transition to becoming a coach.
"Cara was a really good mentor for me, she was really my first example of a head coach because she was the first head coach that I coached under," Wright says. "So, preparedness, how to even transition from being a coach to a player, drawing those boundaries and just pretty much everything, she's the foundation of what I know for coaching."
"Obviously, I've played for great coaches, but when you're playing for these coaches you don't necessarily get the backseat. You know, I'm not sitting in the backseat where I get to see everything. All I see is like, 'okay, you come to the court and you're coaching me now,' but I don't get to see everything that's put into being a really good coach. And with her, because I was coaching for her and under her, I was able to see firsthand what it looks like and how you should prepare and all these different things on how to be a good coach."
After taking a season off from suiting up for the W, Wright joined the Minnesota Lynx's roster, where she averaged 4.3 points, 2 assists, and 1.6  rebounds before being traded back to familiar territory in the Big Apple. As her time playing for the W was coming to a close, Wright found herself filling the shoes of a mentor to the younger players surrounding her.
"Towards the end of my career I became a mentor to younger players, that became like part of my role as a player," Wright says. "So, even though I was still playing, I was still mentoring people and sharing knowledge so it kind of came a little bit more natural because at the end of my career, I was doing a lot of mentoring and coaching while I was playing on the court."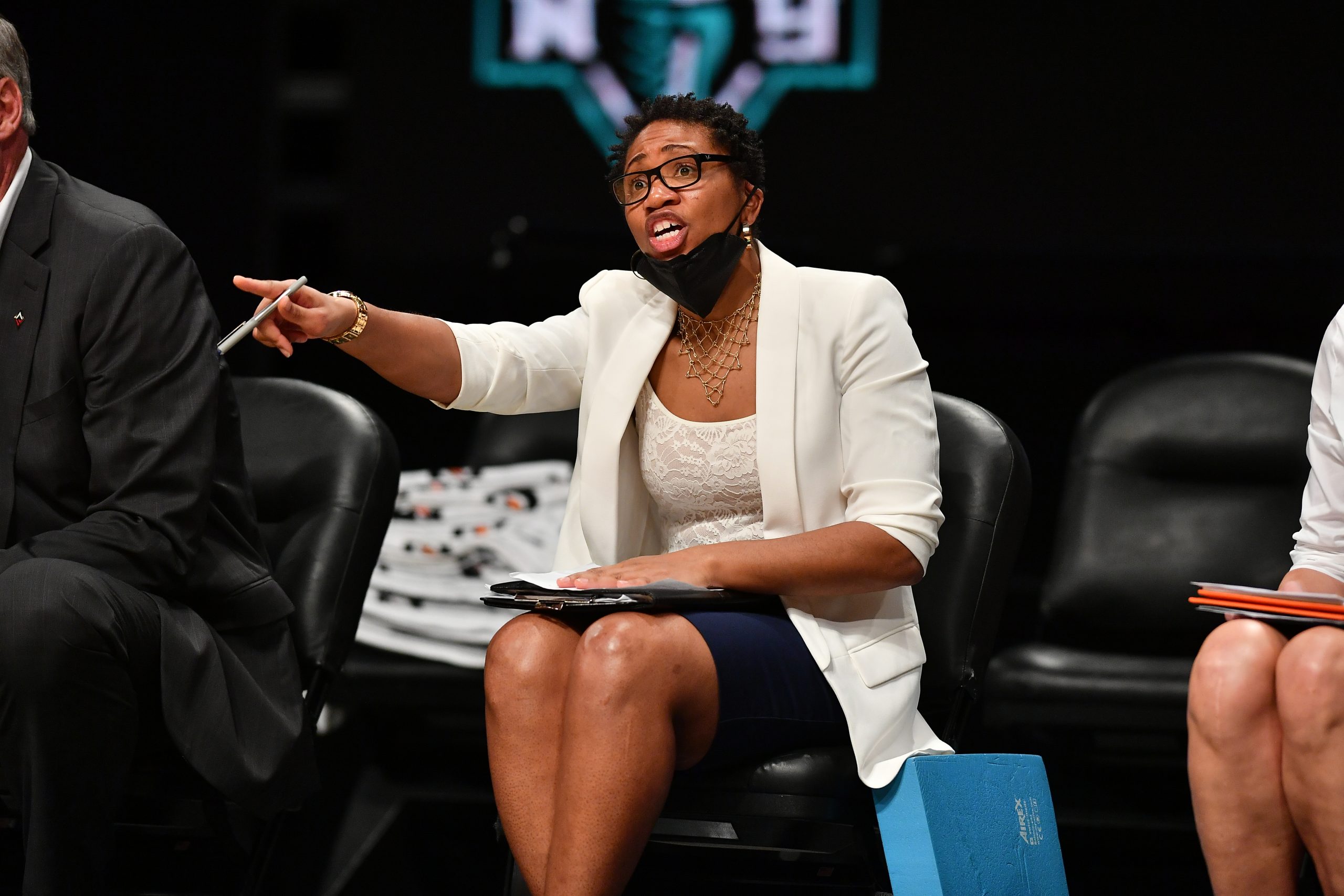 "Seeing things different than what younger players see and that just comes from experience, you know, you don't see that stuff unless you actually experienced a lot of that."
In the summer of 2020, Wright found herself reunited with Laimbeer in Las Vegas alongside retired WNBA veteran and now head coach of the Dallas Wings Vickie Johnson.
With years of mentoring and being a floor general under her belt, Wright was well equipped for the new coaching position with the Aces.
"The transition for me kind of happened quick, but it was also a very natural progression, and I think [about] my relationships with players, and the fact that I'm still close to them," Wright says. "I'm only two years removed, so I think people, or at least the players that I have coached so far, respected me as a player, so it makes that transition a little bit easier."
One of Wright's favorite aspects of coaching is the relationships that she has been able to develop with her players. She views human dynamics as being the most important thing that we get to experience in this life. Being able to build that trust and seeing individuals that she coaches going after their dreams is fulfilling to the W vet.
"I'm the coach that is going to get in your ass when [you're not] doing what you're supposed to do," Wright tells SLAM. "But I'm also the coach that's gonna be your biggest cheerleader.
"You could be A'ja Wilson or Destiny Slocum, who's our rookie, and I'm gonna treat y'all the same. I think that they probably get sick of hearing my voice a little bit but for the most part, I do think that they enjoy it because players want to be coached, they want to be ablle to be told like, 'okay, this is what I need to do,' so that they can go out and just fulfill that."
---
Learn more about the BCA here. Follow them on Twitter @BCAWORLDWIDE.
Photos via Getty Images and Kris Lumague.