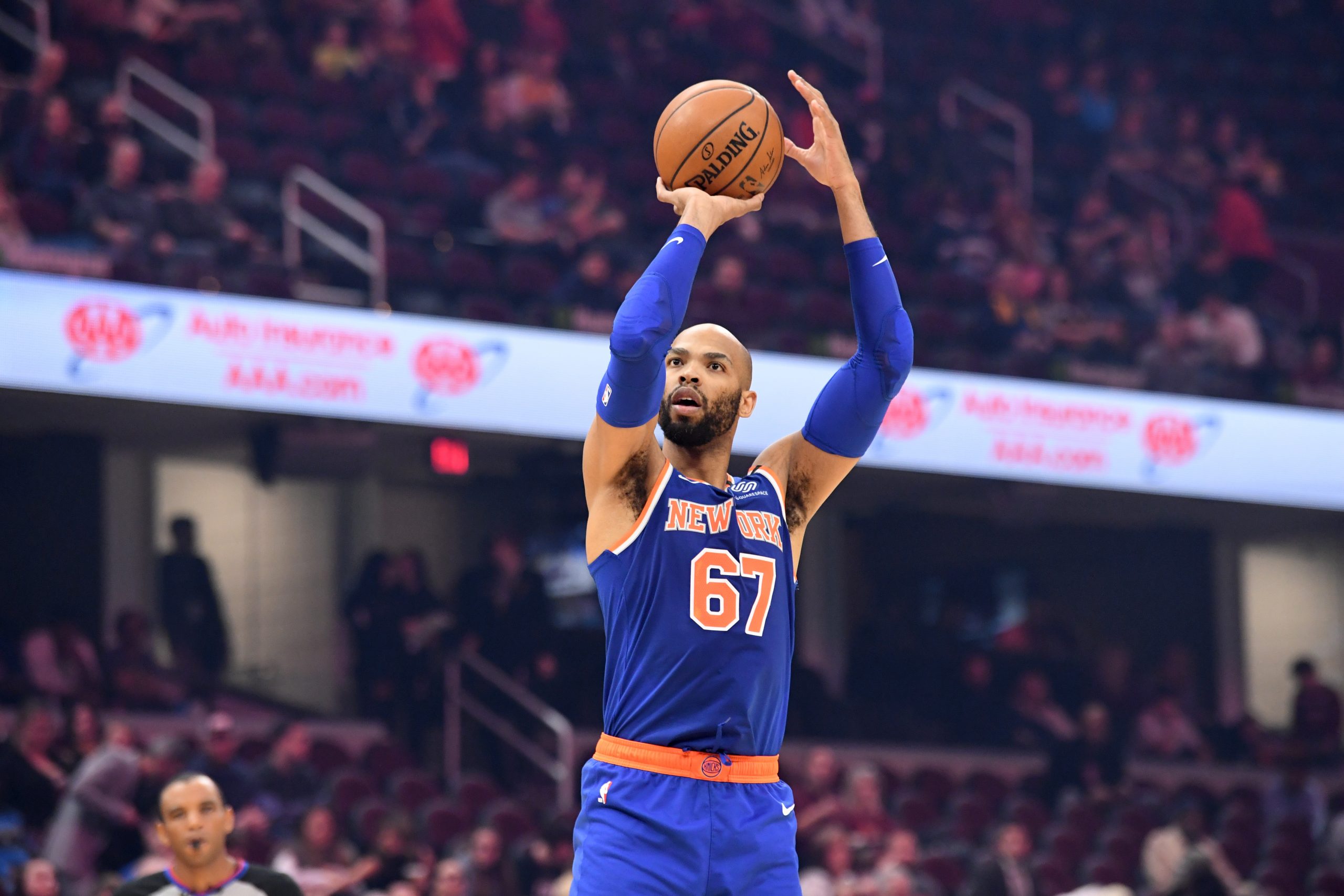 The birthplace of Michael Jordan. Bernard King. Epiphanny Prince. Omar Cook. Fort Greene—a relatively small neighborhood adjacent to Downtown Brooklyn—has produced some of the most well-known hoopers to come out of New York City. Today, though, the neighborhood is well-repped in the League by New York Knicks big Taj Gibson, who grew up in the Ingersoll Houses. The neighborhood actually has over 50 public housing buildings, and yet, it stands right at the heart of gentrification, as glassy high-rises adorn the skyline. With the cost of living sky-rocketing in the area (and everywhere else), resources feel as scarce as ever, but Gibson has made it his mission over the past 11 years to come back to the block and take care of the community that shaped him. 
"Fort Greene [has] so much culture, but at the same time, it's the trenches, too. That's what makes it special," says Gibson. "Ingersoll Houses were always rough. It was always a tough place to grow up. You had so many legendary guys that came out of Fort Greene. Growing up in Fort Greene taught me a lot of life lessons, and it built a lot of strong character. I remember my first day coming outside alone, I had like two fights. Two fights! As soon as I came out by myself, I was fighting. But the people I was fighting were the same people who grew into some of the closest friends I ever had in my life. That's just kind of hood politics for you."
As fate would have it, Prince and Gibson both ended up getting drafted to Chicago—Gibson to the Bulls in '09 and Prince to the Sky in '10. With the Fort Greene natives hooping in the same city once again, they connected often and reminisced on playing at the same school gym, PS 265. By the time the holidays came around in 2010, though, they decided it was time to return and look out. They launched the Taj Gibson and Epiphanny Prince Christmas Giveback that winter and ran youth tournaments in Fort Greene the following summer. Ever since, Gibson has been operating an array of programs in the area year-round through his foundation. Basketball tournaments, bookbag giveaways, bike drives, coat drives, computer giveaways, workshops, food delivery for the elderly. You name it. 
"What motivated me is, one of my best friends, Charles Wynn, when I first got drafted, he passed away tragically from gun violence. He was always telling me that once we get on, we gotta come back and do what's right," the 6-9 vet says. "At first, it just started out with tournaments, but as the years went on, it changed to something totally different, to where now I was raising kids that turned into adults. They appreciated the tournaments, the workshops, and it just took off. You're dealing with kids that don't have a father at home, a mother at home. You start making sure kids get home safe. You're dealing with death in the family, where you might have to step in and be that newfound father they never knew they had."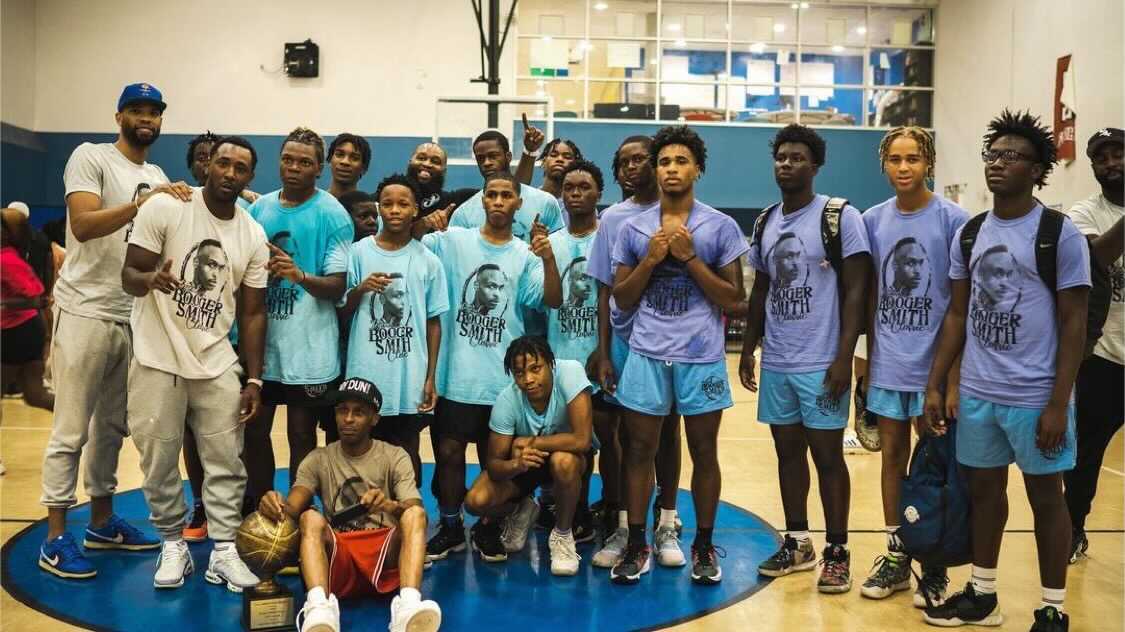 In August, the Taj Gibson Foundation helped put together the Ed "Booger" Smith Classic, named after the FG native and streetball legend who was featured in the Soul in the Hole documentary and appeared in the iconic He Got Game. In the summer of 2020, Gibson also returned to the same Ingersoll playground he used to hoop at and where he got his first dunk, and helped refurbish the deteriorating blacktop.  
"It was a great thing for the community because we were able to give people jobs while we were fixing the court, and actually pay them," Gibson recalls. "That was the biggest thing for me. We're trying to do more courts and developments around Brooklyn, and while we're doing that [also] give people jobs."
"I look at all the trials and tribulations it took to get here. A lot of good friends I lost growing up that I had a lot of good childhood memories with on that court," Gibson adds. "It's always bittersweet because you look at what you've gained and what you've lost."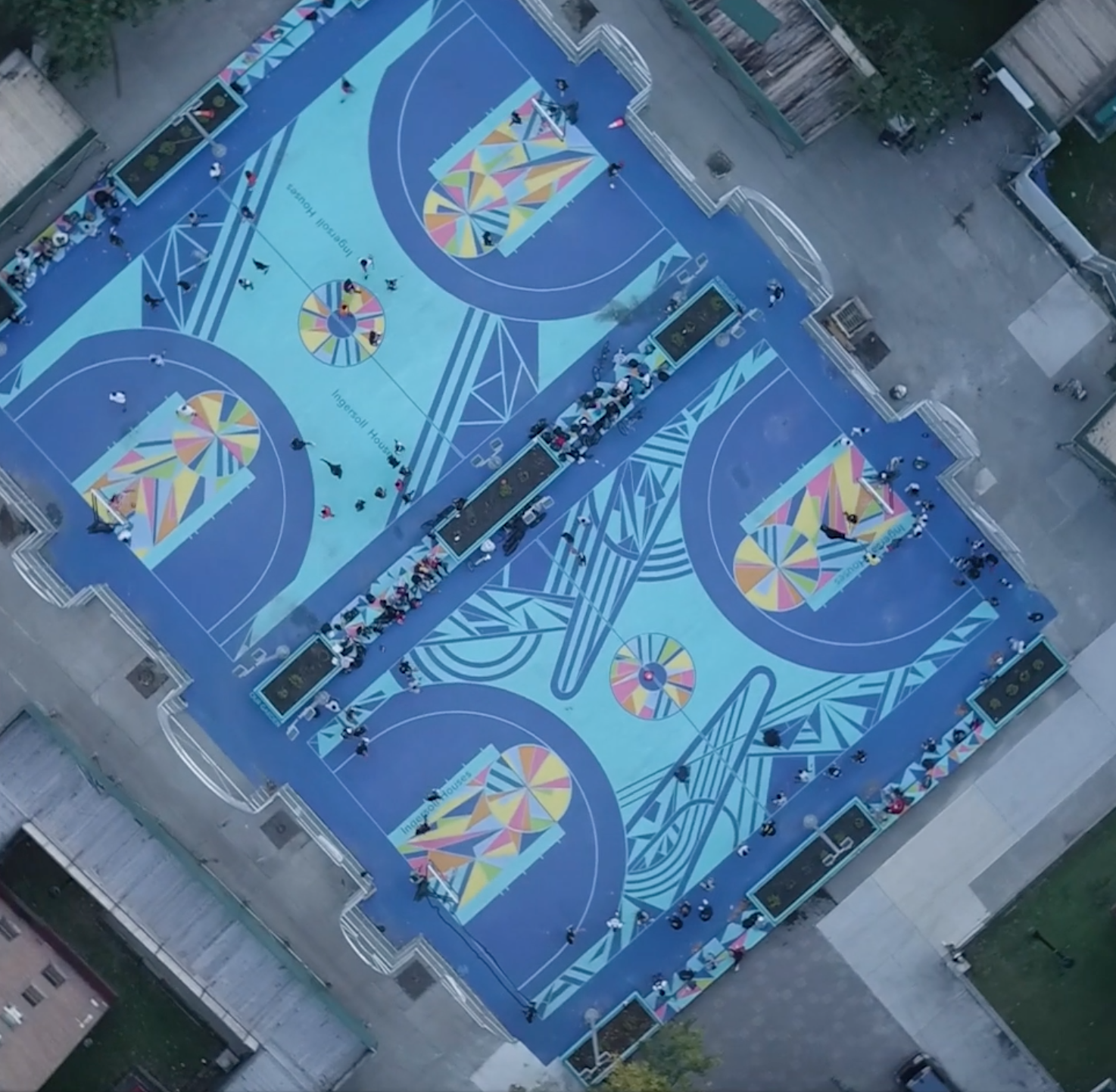 ---
Photos via MarsMedia and Getty Images.