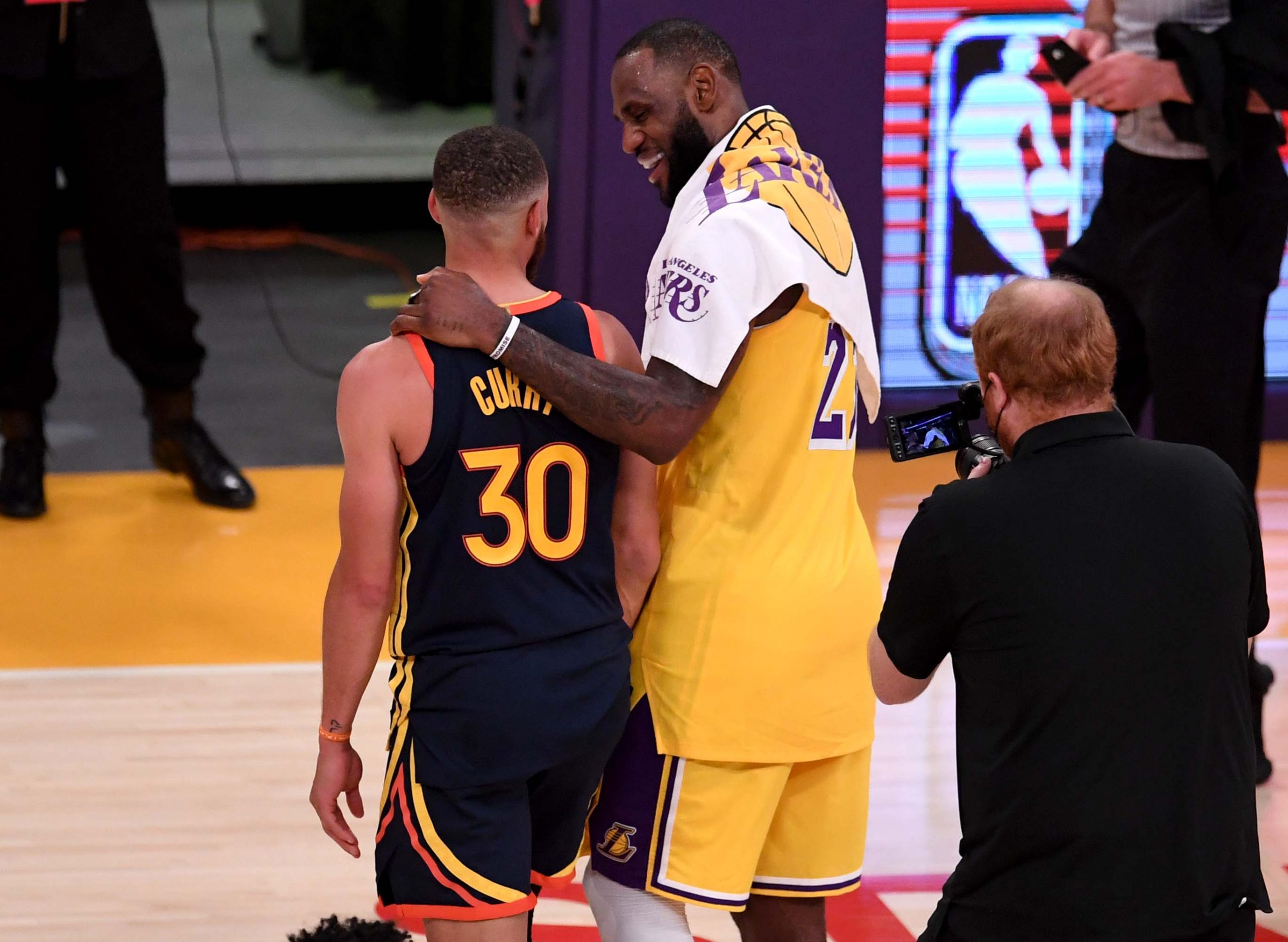 Stephen Curry and LeBron James has long been connected to high level basketball that landed their respective teams to the NBA Finals, particularly the four year stretch from 2015 to 2018. Prior to the matchup between Golden State Warriors and the Los Angeles Lakers on last Friday, Curry pointed out the extended levels of great play that seemingly is not ending anytime soon via ESPN.
"He set the standard for that," Curry said on Friday. "Let's keep it real—what is he, in his 18th year? Nine straight Finals, all the things that he's accomplished. You have a vision of sustaining your prime for as long as you can, kind of reimagining what that looks like. So you know the work that goes into it, the intentionality, especially in the offseasons, especially how you take care of your body, your mind. Balance on court, off court."
The reflection of the two-time MVP Curry shows about how long he has been linked to James. The history between the two players extends back to '08 when James started attending Curry's games while he was still playing at Davidson College.
Their legacy speaks for itself: James has made a case as one of the greatest of all time, having appeared in eight straight NBA Finals from 2011-2018 and having won four NBA championship rings. Meanwhile, Curry has changed the landscape of game and how it is played, all while being a 3x NBA champion.