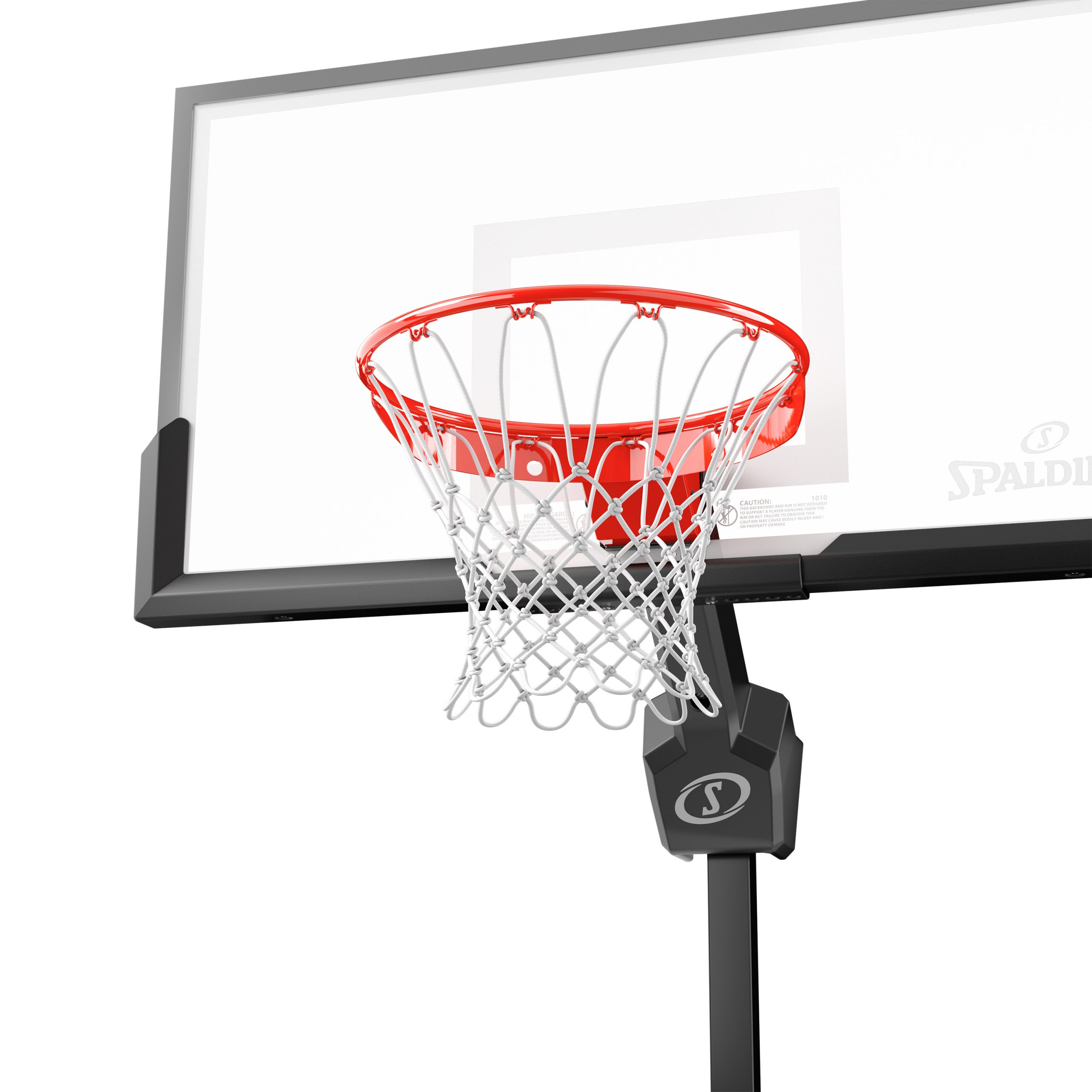 Basketball is an art form. From the arc of the ball to the way it poetically swishes through the net, the game is constantly changing and evolving. But you can't create a masterpiece without the right mechanics, or the right equipment. And that's exactly what Spalding, the leading basketball equipment brand in the world, is on a mission to bring to the game. 
Last month, the brand debuted their new TF line of performance basketballs, which are engineered to help hoopers at every level elevate their game even further. Now, Spalding has continued to, literally, change the game with the perfect avant-garde to their TF Line: the Momentous EZ Assembly Basketball Hoop that assembles in only 30 minutes. 
Anyone who has ever had to put together a hoop in the backyard knows that it can take a while to install it, but Spalding is dedicated to bringing more people to the game by making a portable hoop that's more accessible. That type of impact is how the Momentous got its name. 
"We named the hoop Momentous because it will have a significant impact on the future of basketball," says Ron White, Sr. Director of Global Basketball Systems at Spalding. "Spalding has a 150-year history of continuous innovation to grow the game. Disrupting the basketball hoop category—a category we lead globally—is in our DNA."
There's beauty in the details of Spalding's new innovative design, which features either a 50" or 54" steel-framed acrylic board, a 8'-10' Infinite Adjust Elevator Lift System, a 36-gallon base for elite stability, and even an Arena Slam Breakaway Rim. Spalding is even offering an interactive AR experience on Spalding.com, where you see what the Momentous hoop will look like in your driveway before you purchase one.
Pablo Picasso once said that everything you can imagine is real. If so, then trust this: the Spalding Momentous EZ Assembly Basketball Hoop is very, very real. And it's available now at Spalding.com, as well as on Amazon and select stores ($399-$599).
---
Spalding is also releasing a new collection of apparel, the Fundamentals—which features an exclusive collection of tees, sweatpants, shorts and hoodies that make for the perfect on, and off, court fit. Fundamentals will come in a variety of colorways, including birch, troposphere, silver, and anthracite, with a plain white t-shirt, will be available on Spalding.com starting November 5. 
Photos via Spalding.