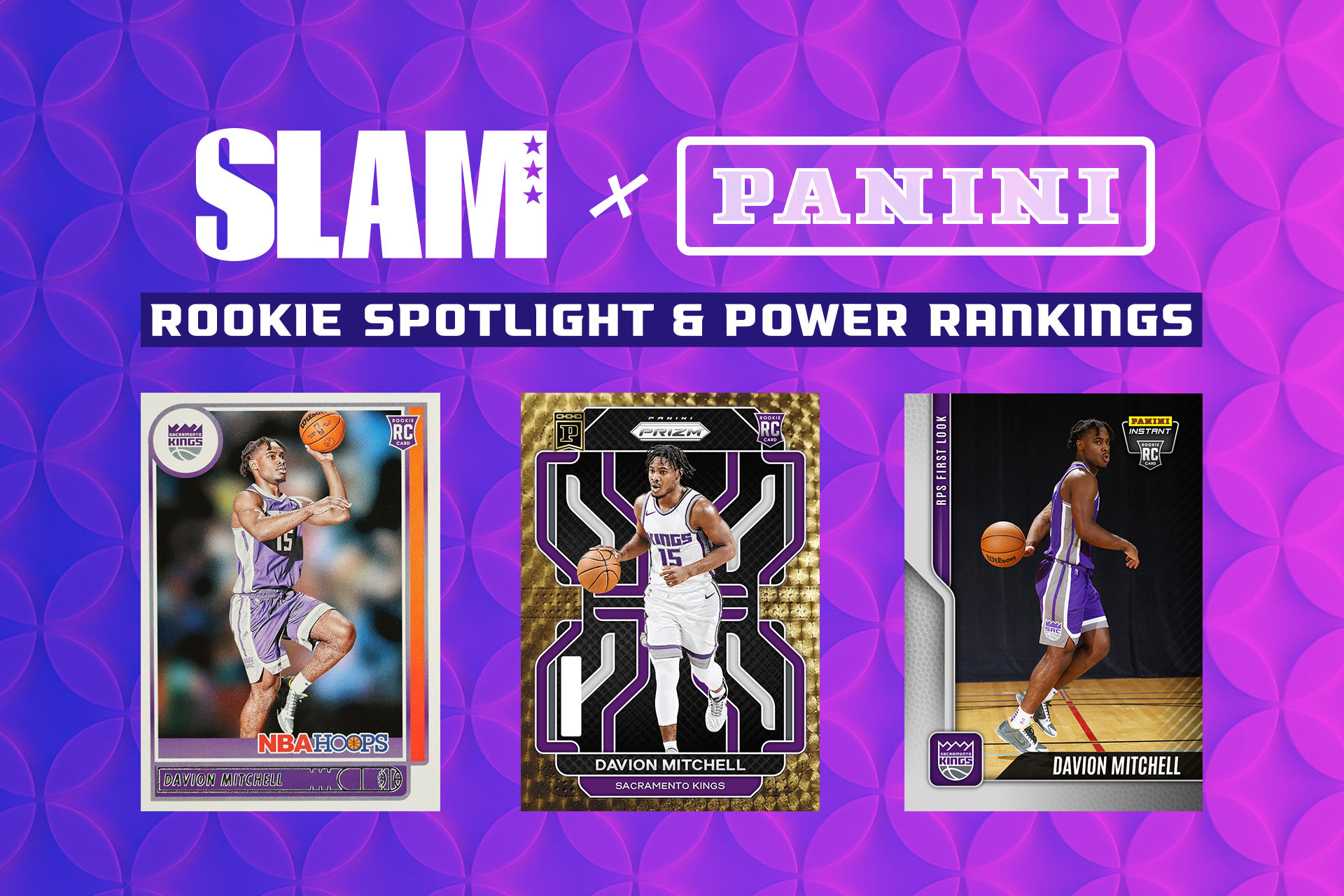 The past few weeks have been rough for the Sacramento Kings, to put it nicely. They have dropped eight of their last nine, including a 128-75 loss to the Celtics in which they trailed by as many as 60 points.
It hasn't been all bad, though. Tyrese Haliburton, the Kings second-year guard out of Iowa State, has taken a major step forward in the absence of De'Aaron Fox, averaging 20.2 points and 8.2 assists on the team's recent road trip. And so has rookie Davion Mitchell. 
The ninth overall pick from Baylor joined the starting lineup last Wednesday. Since then, he has averaged 19.4 points (on 49 percent shooting from the field and 39 percent from three) and 5.6 assists per game. When Sacramento drafted Mitchell this summer, the decision was met with some backlash, given his small size (6-0) and the number of young guards—Haliburton, Fox, Buddy Hield—already on the Kings roster.
"Certainly, when you just look at the team we had and who we had drafted the year before and Tyrese and who we already had on the team with De'Aaron, and you say, 'Why would you draft another point guard?'" general manager Monte McNair told The Athletic in November. "[But] this is where we talk about being a best player available in the draft. And it's a hard thing to do sometimes, but we truthfully sit here and try to [draft] best player available. And when Davion is sitting at the top of our board, we do not hesitate to draft him."
It was hard to argue with Mitchell being there. Here's what the 23-year-old managed to accomplish during his two seasons at Baylor: 2021 NCAA Champion, 2021 Big 12 Defensive Player of the Year, 2021 NABC Defensive Player of the Year, 2021 Lefty Driesell Award winner and two-time All-Big 12.
As those accolades suggest, Mitchell was renowned primarily for his defense coming into the NBA, having averaged just under two steals per game the previous year. He was undoubtedly one of the best on-ball defenders in all of college basketball, using his energy, quickness and athleticism to pester opposing guards. That lockdown ability has carried over to the League, where Mitchell now faces elite scorers on a nightly basis. Below is a rundown of how some of those guys have fared in head-to-head clashes with the Kings rookie, per NBA.com: 
Russell Westbrook in 11:31 matchup minutes: 1/11 from the field
Damian Lillard in 9:16 matchup minutes: 1/14 from the field
Trae Young in 4:47 matchup minutes: 1/8 from the field
Jalen Brunson in 11:55 matchup minutes: 2/8 from the field
Jordan Clarkson in 10:21 matchup minutes: 3/10 from the field
Tyrese Maxey in 11:41 matchup minutes: 3/11 from the field
Numbers like that are the reason Mitchell earned the nickname "Off Night" while at Baylor. All-Stars Donovan Mitchell and Darius Garland shot well against him, but combined for seven turnovers in 19 total matchup minutes.
Mitchell's offense has been steadily improving, too. He was an incredibly efficient scorer in college, shooting 51 percent from the field and 45 percent from deep in 2020-21, but has struggled to find his rhythm at times this season. His confidence hasn't wavered, though. He dropped 20 points and hit four three-pointers against the Hawks last week. Three days later, he had 15 points and knocked down 3/7 from behind the arc against the Sixers. Then, in his first game at Madison Square Garden, he put up 18 points, 6 assists and 2 blocks. 
On Wednesday, Mitchell helped Sacramento get a 112-101 win over Brooklyn, posting 18 points, 5 rebounds and 3 assists, and defending Kyrie Irving extremely well, holding him to 2/6 shooting in seven matchup minutes. He also spent time on James Harden, who had one of his worst performances as a Net (4 points, 6 turnovers).
Just look at the activity in the clips below. This is why they call him "Off Night."
Davion Mitchell since being moved into the starting lineup (four games):

17.7 PTS
2.7 REB
5.0 AST
44% FG
35% 3PT

Limited sample size, but it's hard to not be impressed by what the rookie has done in a starting role.

Also, the defense… 👀 pic.twitter.com/rrLwPsy3Lx

— Franklin Cartoscelli (@FCartoscelli3) February 3, 2022
Davion puttin' the pressure on Kyrie 💪 pic.twitter.com/amj7BHsJDH

— Kings on NBCS (@NBCSKings) February 3, 2022
Davion steal -> Damian 🔨 pic.twitter.com/vESWMANuED

— Kings on NBCS (@NBCSKings) February 3, 2022
He followed that up with perhaps the best game of his young career at Golden State: 26 points (on 11/17 from the field and 3/5 from three) and 8 assists.
Davion Mitchell drives and finishes to set a new career-high (23 PTS)

Watch Now on NBA League Pass: https://t.co/oz9UCQxdQa pic.twitter.com/54J3aqWVe6

— NBA (@NBA) February 4, 2022
For the season, Mitchell is now averaging 10.1 points, 3.4 assists and 2.3 rebounds. He will represent the Kings in the Rising Stars Game at All-Star Weekend in Cleveland, along with Haliburton.
With losses mounting and trade rumors swirling as the deadline nears, things have been bleak in Sacramento lately. But Mitchell's success, development and potential have provided a glimmer of much-needed hope.