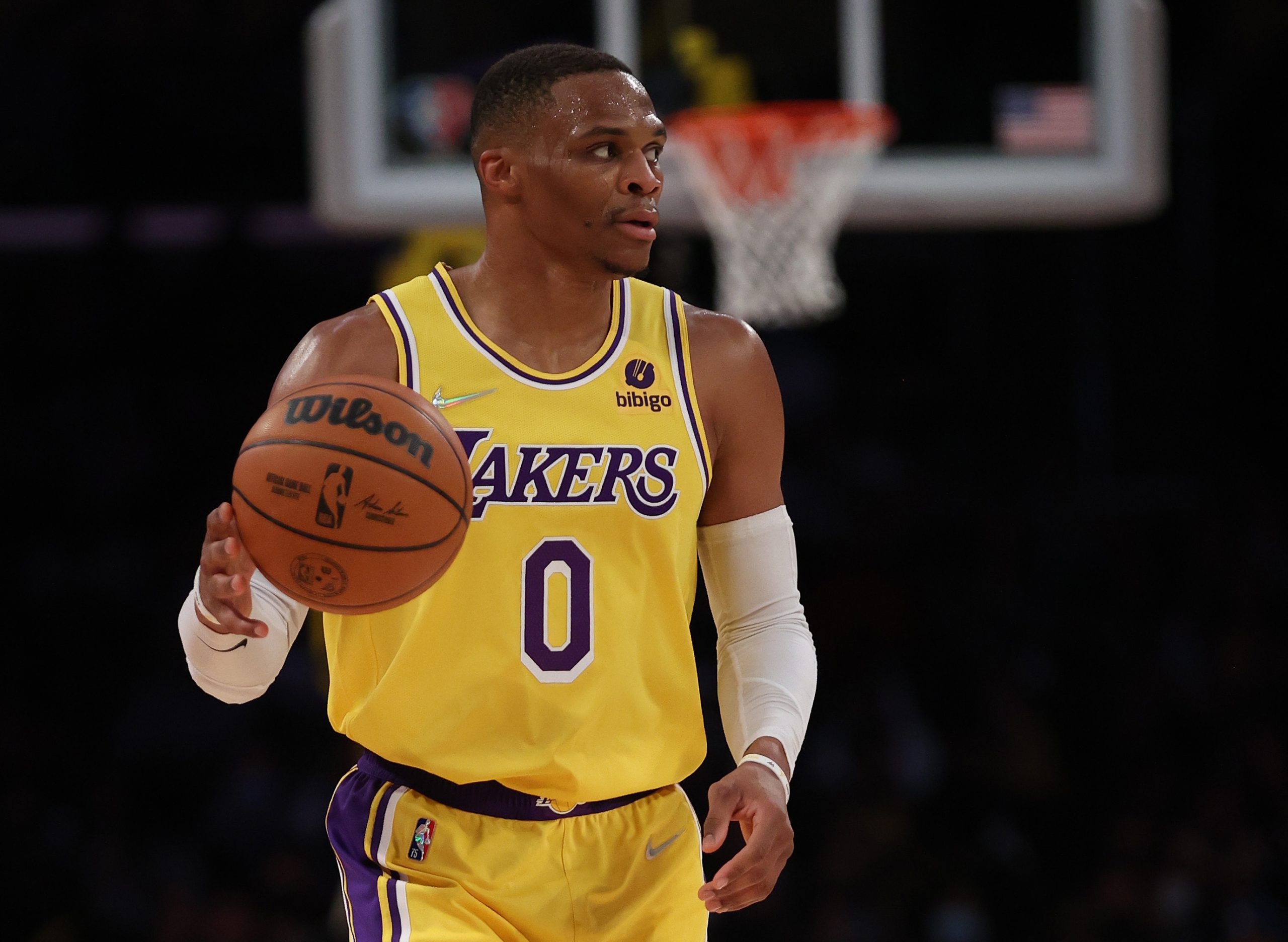 When Russell Westbrook came to the Los Angeles Lakers (5-5) via trade from the Washington Wizards, his arrival brought excitement and expectations for a championship run.
However, a slow start to the season has brought questions about fit and inconsistencies in Westbrook's play.
Westbrook hit a low point following 105-90 loss to the Portland Trail Blazers over the weekend. Without LeBron James in the lineup because of injury and a limited Anthony Davis due to a stomach illness, Russ could only manage eight points on 1-13 shooting with six turnovers.
After the game, he declared that his style of play "doesn't work for our team.", then talked about his need to "play harder." via the Los Angeles Times:
"Do a better job of being me consistently and not confining my game or how I play because it just doesn't work for our team and it doesn't work just in general, just doesn't put me in the position or a pace I need to play at to be able to better my teammates," Westbrook said.
For his entire 14-year career, Westbrook has built his repuation on his harrd-nosed attacking style, but now that he's playing for his fourth team in four years spanning stops from Oklahoma City to Houston and Washington, he claimed he would figure it out.
Something that Carmelo Anthony, who played with Westbrook on the Thunder team a few years back, agrees with:
"He's always figured out how to adapt, how to make adjustments, what he has to do personally, physically, mentally to lead," Anthony said via Yahoo Sports. "We can't control that. That's something that he controls, and only he knows what he has to do. We got to be there just to support him, and that's what we will do."
The Los Angeles Lakers play the Charlotte Hornets (5-6) on Monday. For the season, Westbrook is averaging 19.0 points, 8.5 rebunds, and 7.9 assists on 41.8 percent shooting from the field.