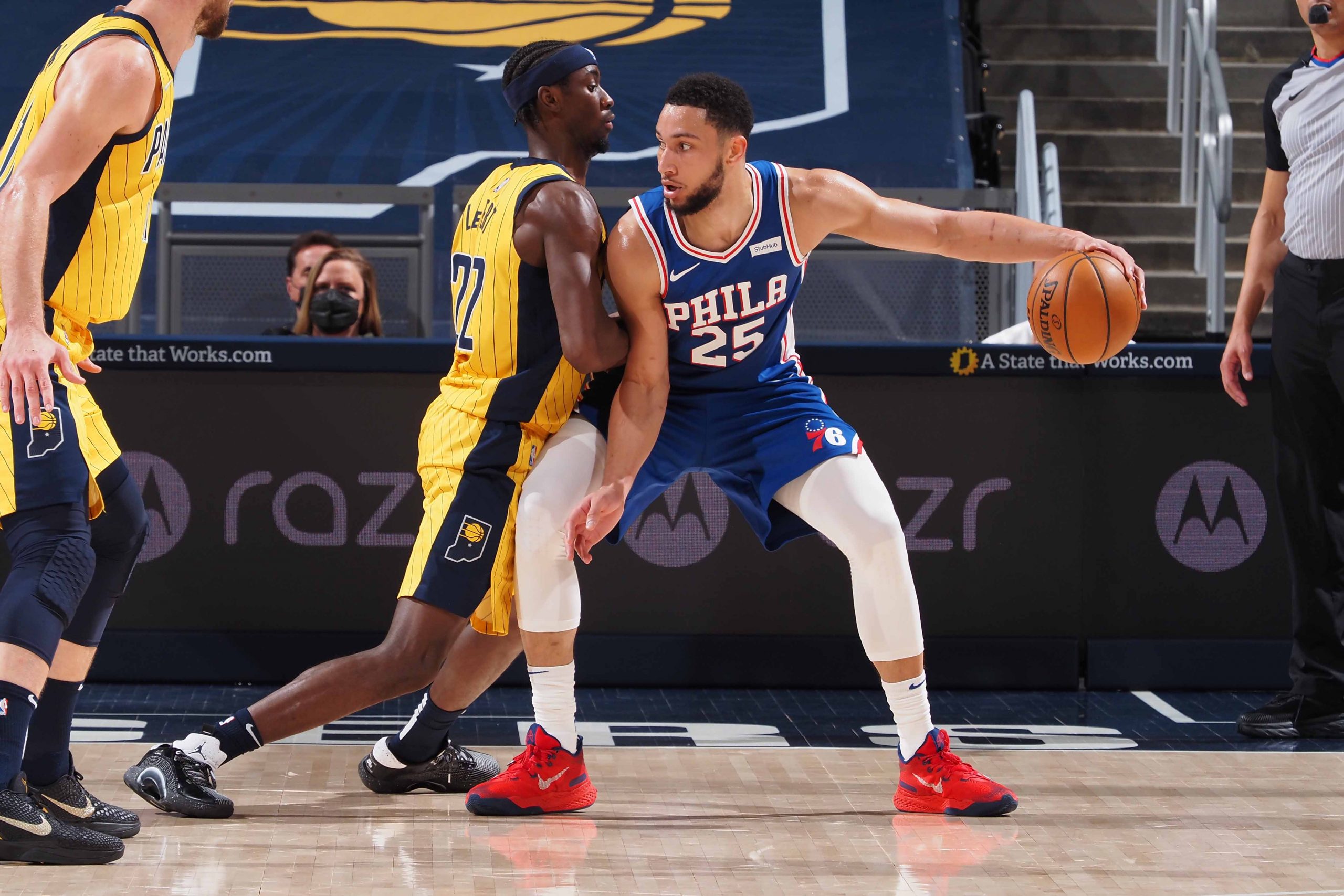 There's been no shortage of Ben Simmons rumors since the start of the offseason, but a new team has appeared as a potential suitor for the Philadelphia 76ers' star forward.
According to SNY's Ian Begley, the Indiana Pacers and 76ers have reportedly discussed a trade involving Caris LeVert—a player many in and around the league believe to have All-Star potential—and Simmons.
However, the Pacers aren't the only team who have reported interest in Simmons, with the Portland Trail Blazers, Minnesota Timberwolves, Los Angles Clippers, and more rumored to be engaged with Philadelphia as well.
LeVert is a recent addition for Indiana, getting sent that way from the Brooklyn Nets following the multi-team trade that sent James Harden to the Brooklyn Nets and Victor Oladipo to the Houston Rockets.
Last season, LeVert missed time after a medical with the team discovered that he had a cancerous mass on his kidney that needed surgery. Following the surgery, LeVert managed to play in 35 games for Indiana with averages of 20.7 points, 4.9 rebounds and 4.6 assists per game.
Simmons himself had a strong regular season in Philadelphia, being named to his third All-Star game while averaging 14.3 points, 6.9 assists and 7.2 rebounds per game.
Until he is traded, Simmons is refusing to play for the 76ers and was not present for the team's opening preseason game on Monday night.