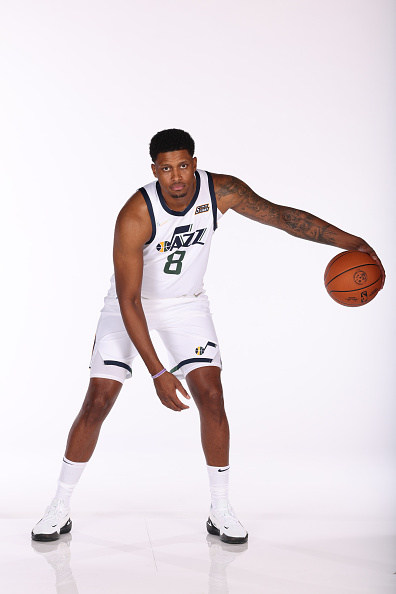 The Utah Jazz are looking to run it back after one of the most successful regular seasons in franchise history, but it seems like they'll be short-handed to start off the year.
According to Eric Walden of the Salt Lake Tribune, newcomer Rudy Gay will miss the start of the regular season due to recent surgery on his heel.
Gay had surgery on his left heel immediately following the end of the season, well before the Jazz signed him in free agency. According to Walden, a team spokesperson for the Jazz said they don't expect Gay's injury to be a long-term situation.
Gay signed a two-year, $12 million deal with the Jazz after spending the past four seasons with the San Antonio Spurs. In those four seasons, Gay averaged 11.9 points and 5.6 rebounds per game, down from his career average of 16.8 points and 5.8 rebounds per game as he took on a lesser role.
The Jazz will be looking to build on its incredibly impressive regular season in 2020-21, which saw them finish with the best record in the NBA of 52-20. Unfortunately for the Jazz, their season ended in the Western Conference Semi-Finals, falling in six games to the Los Angeles Clippers.
On Friday, Utah will officially begin its campaign for the 2021-22 season, playing its opening preseason game against the Spurs.