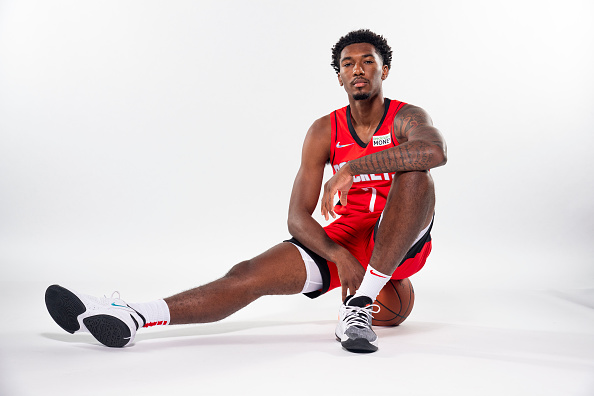 On Thursday afternoon, the Houston Rockets signed Armoni Brooks to a four-year contract deal, per ESPN's Adrian Wojnarowski.
The contract will be fully guaranteed for the first season.
A 6-foot-3 guard who went undrafted in 2019, Brooks' three-and-D skillset has led to him being a key part of the Rockets' young core.
After stints with multiple G League teams, Brooks signed a two-way contract with Houston at the end of the 2020-21 season and had it converted to a regular contract in October.
Last season, the Texas native averaged 11.2 points per game and shot 38.2 percent from 3-point range in his rookie season. Brooks looks to be picking up right where he left this preseason, as he's currently averaging 10.0 points per game and shooting 56.2 percent on 3-pointers.