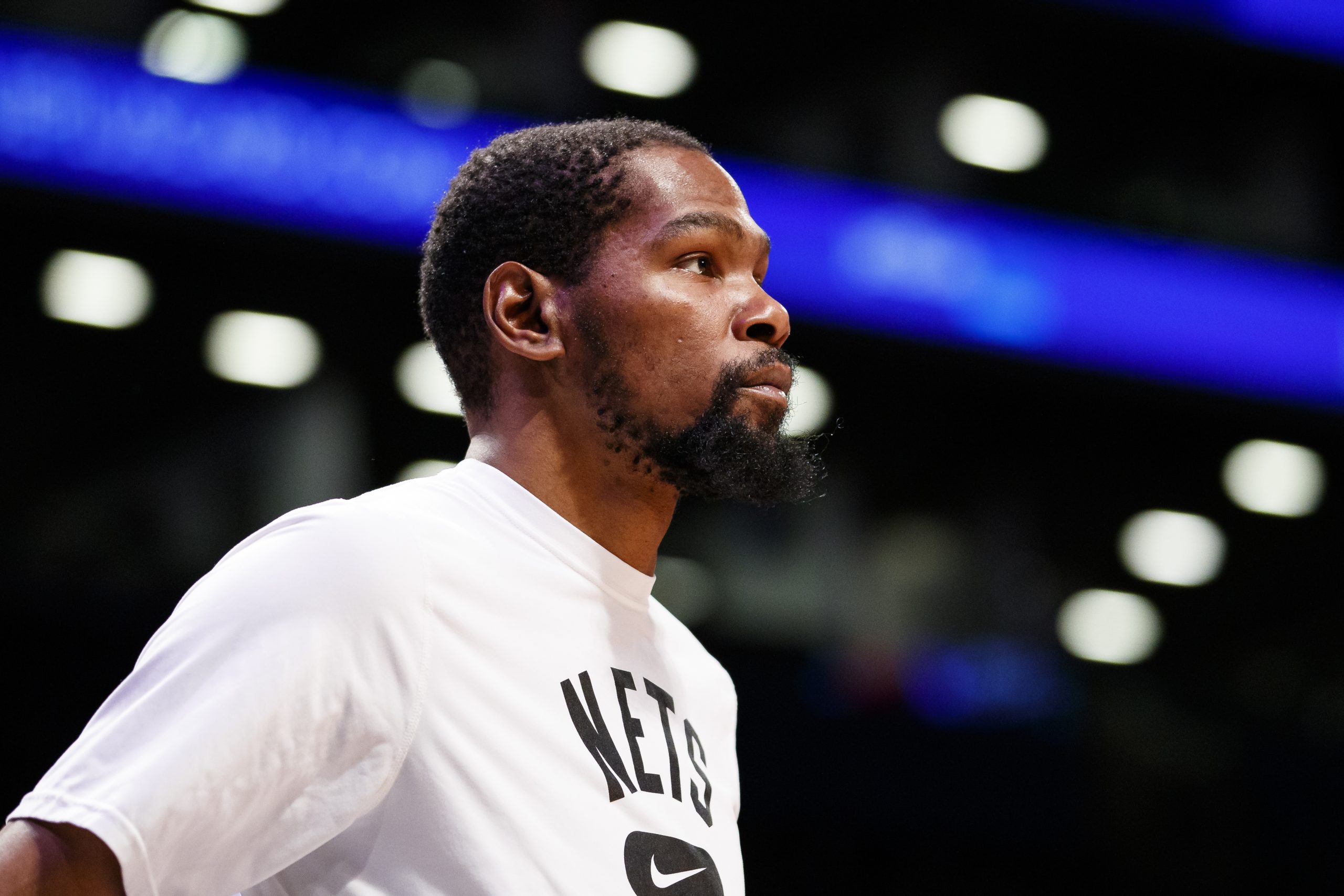 The injuries continue to pile up on the Brooklyn Nets (11-5) as the team announced that their franchise player, Kevin Durant, will sit out of Friday night's matchup at the Barclays Center with the Orlando Magic (4-11) to nurse an ongoing right shoulder issue. The game will be Durant's first missed game of the season.
Brooklyn Nets say that Kevin Durant will miss tonight's game vs the Orlando Magic because of a sprained right shoulder

— Mark Medina (@MarkG_Medina) November 19, 2021
Durant had been playing through the pain while continuing to receive treatment on the shoulder. ESPN had reported Sunday that the soreness goes back to the start of the season. Durant discussed the shoulder situation while dismissing the fact that the injury is a big deal per NBA.com.
"It's solid," Durant said told the Associated Press. "A little sore here and there, but I played, didn't get in the way too much. Keep getting treatment and take it a day at a time."
Dating back to Sunday, the Brooklyn Nets have won two of their last three games. After the Nets dominated the 6-8 Oklahoma City Thunder 120-96, the Nets split the previous two games, losing to the Golden State Warriors 117-99 Tuesday, and then came back to beat the Cleveland Cavaliers Wednesday, 109-99. Against Golden State, Durant had a subpar performance with 19 points, five rebounds, and three assists. In the Cleveland game, he rebounded with 23 points, four rebounds, and three assists.
KD is currently second in the NBA behind Stephen Curry in scoring at 28.6 points per game with 7.9 rebounds and 4.9 assists per contest.