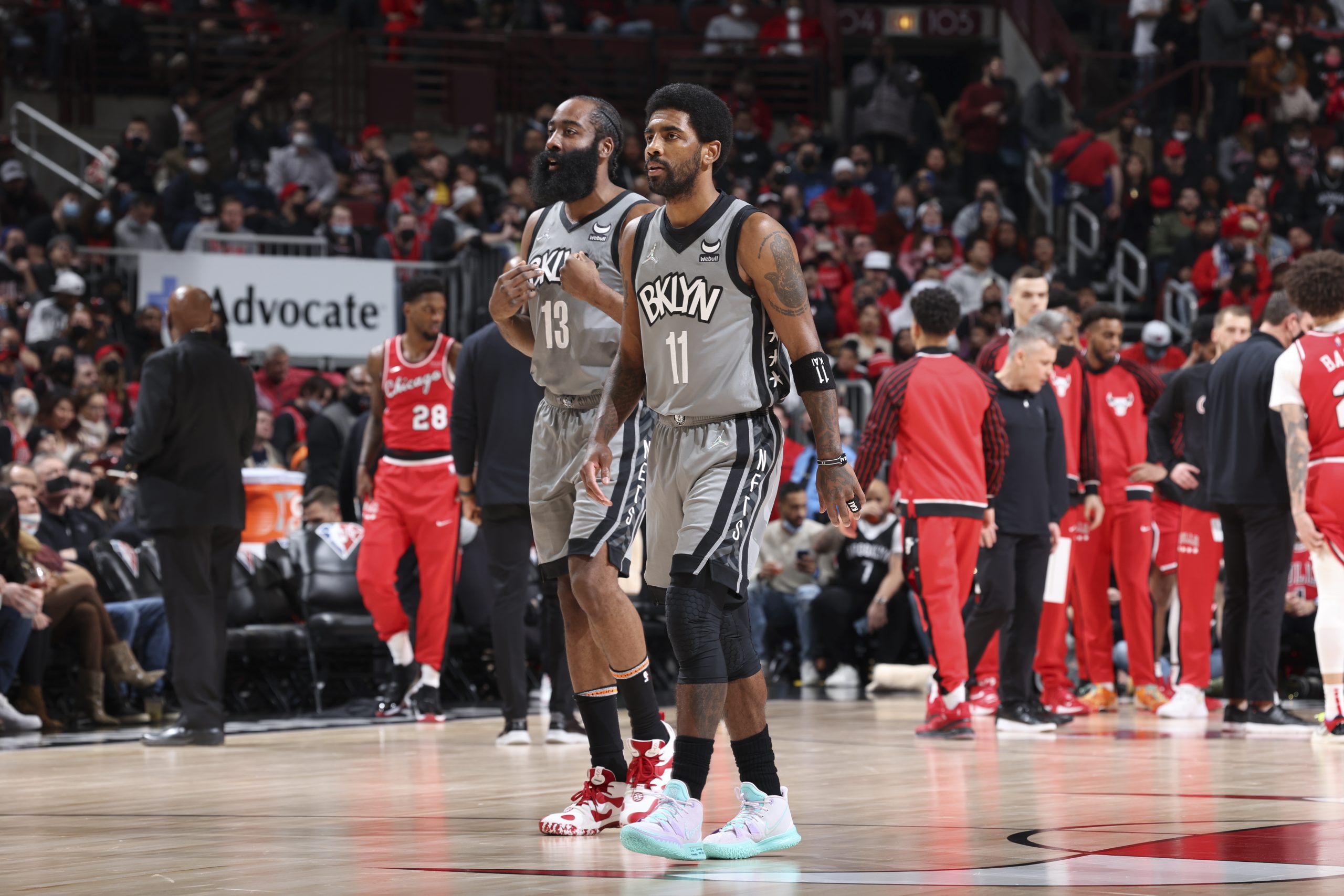 According to NBA insider Adrian Wojnarowski, the Brooklyn Nets have "real optimism" that superstar Kyrie Irving could play home games and be a full-time player for the organization.
Per the New York Daily, if the Nets were to pay up to $5000 in fines for playing unvaccinated Irving. From the fifth onward, the penalty would remain at $5000.
Woj says there's "real optimism within the organization" that Kyrie Irving will become a full-time player at some point this season. pic.twitter.com/xpAR42Bke6

— Anthony Puccio (@APOOCH) January 13, 2022
"I think … as the months evolve between now and the All-Star break into the stretch run of the season and then into the playoffs that enough in the world could change where Kyrie Irving could become a full-time player again. I think that's real optimism within that organization." Woj said on the Wednesday night edition of SportsCenter.
Irving has been under fire this season for infamously declining to get vaccinated. The only issue with that stance is that state vaccine mandates state that unvaccinated individuals like Irving cannot be in indoor facilities like Barclays Center. However, the order that initially specified nonresident professional athletes as exempt from the indoor vaccine mandate would've included Irving since he resides in New Jersey.
In August, New York later amended the mandate to state that only exempt professional athletes can play for an NYC team. Irving can't play because he plays for Brooklyn despite living in Jersey. The mandate seemingly drew the ire of Irving, who, as reported by The Athletics Shams Charania, isn't anti-vaccine but is upset that people are losing their jobs due to vaccine mandates.
To this date, Irving remains unvaccinated and is only allowed to play road games with the Nets. The Nets are currently 2-1 with Irving in the lineup after blowing the Bulls out on Monday, 138-112. Furthermore, Woj tweeted on Thursday that Nets'ets' optimism might be unfounded after clarifying that the League sent a memo to teams on Sept. 1 stating that teams must follow local laws and players who don't comply are unable to play.
To be clear on the hypothetical ability for a team to pay a fine for an unvaccinated player to play in a marketplace that local ordinances forbid: NBA memo to organizations on September 1 says that teams must follow local laws and players who don't comply won't be able to play.

— Adrian Wojnarowski (@wojespn) January 13, 2022
The Nets would also have to deal with any public backlash from playing Irving. The question then becomes, will owner Joe Tsai and Nets'ets' front office brass be willing to weather that storm to win a championship? Especially after reversing course on wanting Irving to play as a full-time player. Besides paying fines, Nets'ets' only hope is that New York lifts its mandates before the playoffs begin.
In three games this season, the 29-year-old Irving is averaging 17.7 points, 5.0 rebounds, 3.7 assists in 32.0 minutes per contest. On Thursday, the Nets play the Thunder (13-27) at home. Irving will return to play on Monday against the Cavs (24-18).