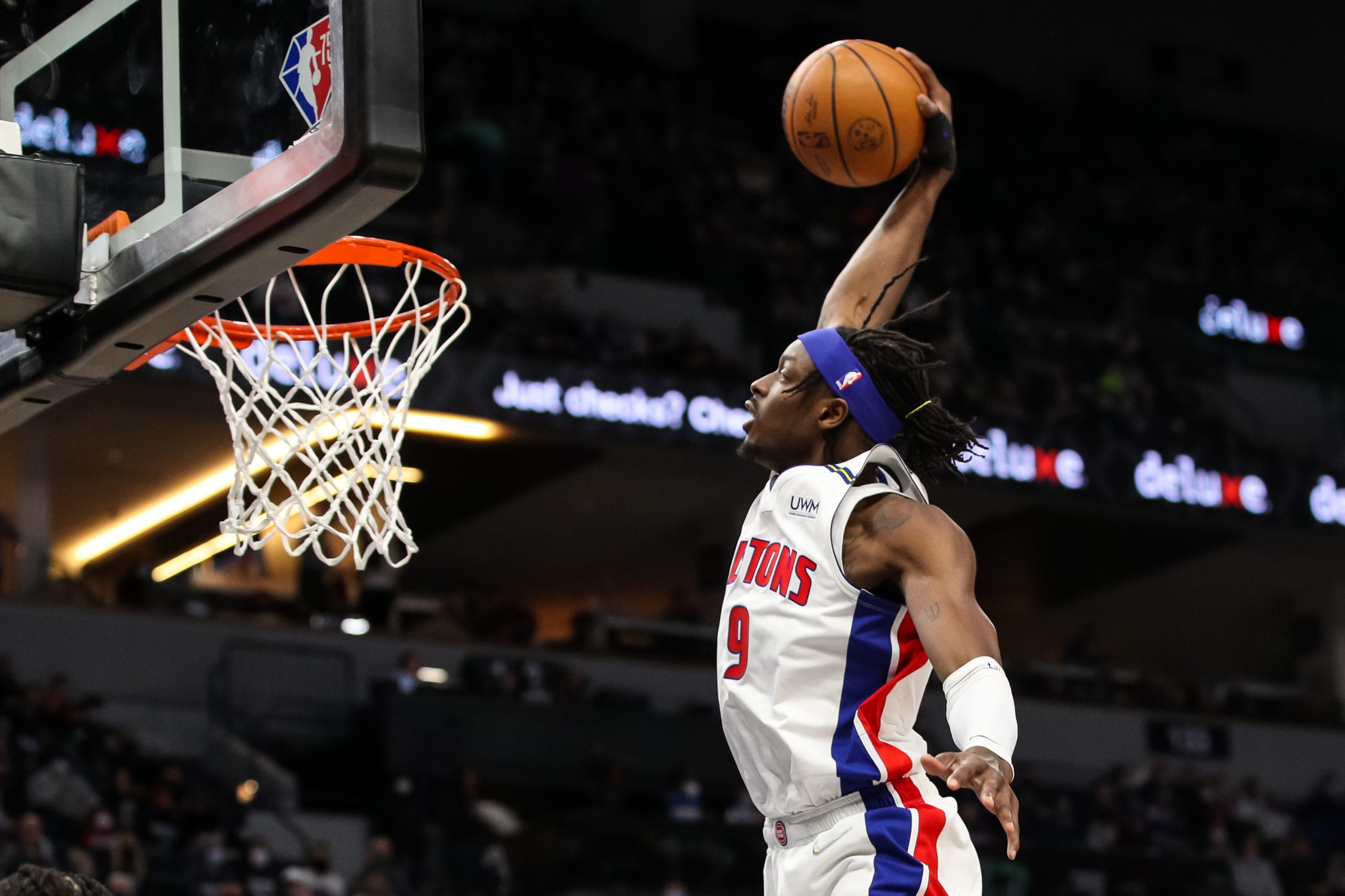 Detroit Pistons forward Jerami Grant is one of the many players in the NBA who has been linked to several trade rumors, but the most recent reports indicate he may not be going anywhere.
According to Bleacher Report's Jake Fischer, Grant is now considered "unlikely" to be traded in the coming days due to the high asking price from the Pistons front office.
"Despite widespread interest in Jerami Grant… it seems unlikely any rival team will be willing or able to meet Detroit's lofty asking price of multiple first-round picks," Fischer wrote.
Fischer reports that Grant has interest from several teams in the league including, "Washington, Los Angeles, Utah, Chicago, Minnesota, and others."
While it may be unlikely for Grant to be traded before the trade deadline, Fischer adds that Detroit will likely revisit the possibility of moving the forward at the 2022 NBA Draft despite general manager Troy Weaver wishing to keep Grant on the roster during the rebuild.
"Grant has a strong relationship with Piston's general manager Troy Weaver, and there have been clear indications of Weaver's interest in keeping Grant entrenched within Detroit's rebuild, sources said. If Grant is not dealt before the deadline, there remains a strong possibility the Pistons will revisit Grant trade scenarios around the NBA draft," Fischer wrote.
Grant is on his second season with the Pistons, where he has had arguably the two best seasons of his career despite the Pistons' poor form. In his two seasons in Detroit, Grant has averaged 21.2 points, 4.6 rebounds and 1.1 blocks per game in 82 total games.
Over Grant's eight-year NBA career thus far, he has played for four teams; the Pistons, Philadelphia 76ers, Denver Nuggets and Oklahoma City Thunder. Grant has averaged 11.1 points, 4.0 rebounds, and 1.1 blocks per game in those eight seasons.
The Pistons have struggled tremendously this season despite Grant's high scoring average, holding the second-worst record in the NBA of 12-41, only better than the Orlando Magic's 12-43 record.
The NBA trade deadline is on Thursday, Feb. 10 at 3:00 p.m. EST.