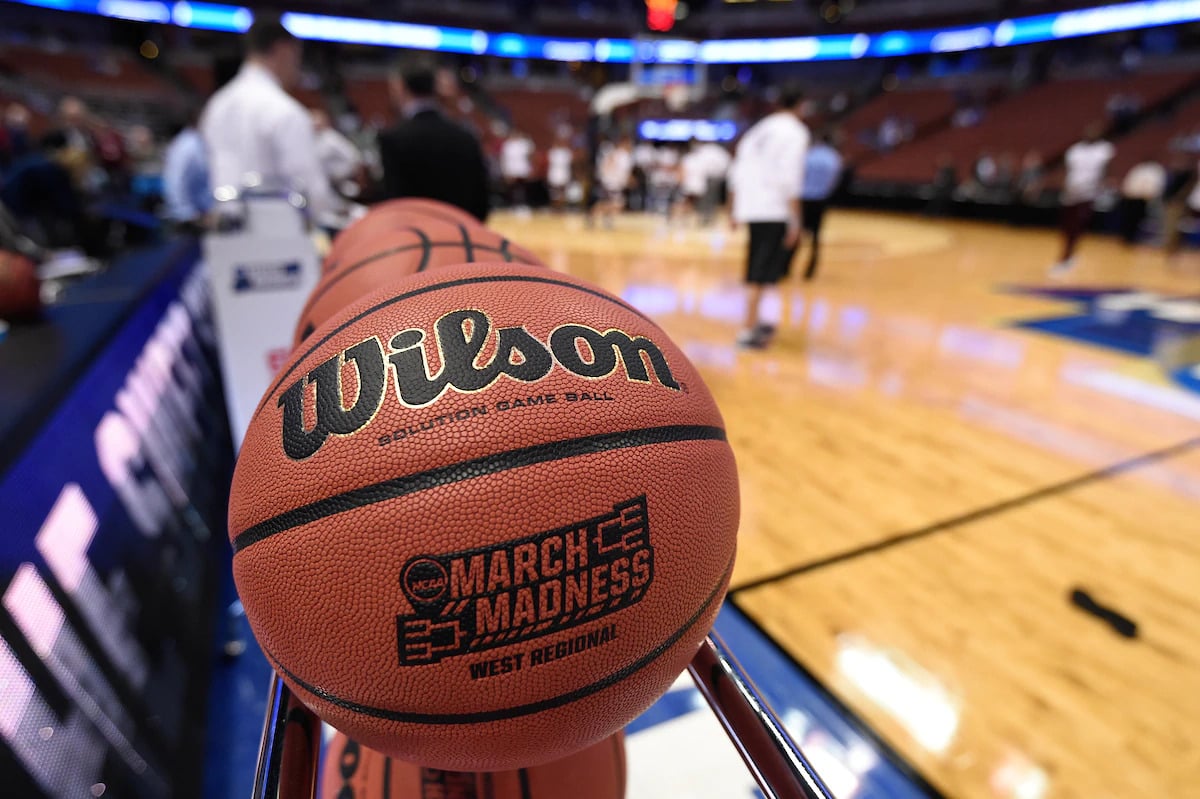 If you aren't a native of North America or have never spent a significant amount of time there, you probably won't appreciate just how popular college sports are there. These aren't just a bunch of hungover students who have rolled out of bed at 4 pm to play a bit of light sport, these are motivated and highly trained athletes, all who are determined to make it as a professional one day in one of the major sports leagues in America or Canada.
There are competitive college leagues in American football, baseball, ice hockey, soccer and basketball, as well as other smaller sports. College basketball is one of the most popular of all the sports, with thousands of people turning out to watch their local team each week, often in higher attendances than their local NBA side. 
Across the country, there are currently 31 separate conferences in the top division, with each one full of potential NBA superstars, and filled with teams who have illustrious histories and jam-packed trophy cabinets from all the successes they've had down the years. When the season is running, each week fans at home will search for NCAA basketball picks on their sports betting apps, to see what sort of odds they can get for their favourite teams, to see if they can make a little extra money and enjoy top quality basketball at the same time.
While the NCAAB season is still a few weeks away from starting, there is still plenty to talk about in the world of college basketball. We can look closely into which teams were successful last season, and preview some of the most exciting matchups in the opening round of fixtures.
Gonzaga Bulldogs top the AP25
The AP top 25 is a very useful way to see clearly who is currently the best-ranked college basketball team in the whole of the NCAA. Right now, it is the Gonzaga Bulldogs, who had had a truly tremendous season. They are part of the West Coast Conference, where they finished top in the 2020/21 campaign, far ahead of their next nearest challengers, the BYU Cougars.
 The Bulldogs had a record of 15-0 in the conference and an overall record of 31-1, meaning that they only lost one game in the whole year. Unfortunately for them, that one game was the NCAA Tournament Championship game, where they were up against the Baylor Bears. In what was a close game, the Bears ended the Bulldogs winning streak, with a final score of 86-70. Despite claiming the NCAA Tournament Championship, because of their inferior overall record, Baylor sits third in the AP Top 25 poll, behind Gonzaga and the Illinois Fighting Illini. 
Can Gonzaga go one better, and claim a perfect season to win the NCAA Tournament Championship? It will be tough, but if anyone can do it, they can. They open their season on the 9th of November against the Dixie State Trailblazers.
Will Baylor successfully defend their title?
Last season was the first time that the Baylor Bears had won the NCAA Tournament Championship, having been runners up once before in 1948. Therefore, having finally gotten the monkey off their back, you'd expect them to play with a bit more freedom this year. They had an overall record of 28-2 last time out, including 11 home victories at the Paul J. Meyer Arena at the Ferrell Center. They will be hoping for a good start to the season this year, with their first fixture coming against the Incarnate Word Cardinals.
Can the Fighting Illini push on to top the AP rankings?
Despite currently being sat in 2nd place in the AP top 25 rankings, the Illinois Fighting Illini actually only finished second in the Big Ten Conference last year. Their overall record (24-7) saw them actually pick up more wins than the team who finished above them, the Michigan Wolverines (23-5), but because the Fighting Illini played 3 more fixtures overall, and lost twice more, they finished on a win percentage of 0.800, while the Wolverines finished with a 0.824.
Illinois only managed to get through the second round of the NCAA tournament, where they were beaten by the Loyola Ramblers 71-58. This will have hurt the Illini players, their coach Brad Underwood, and of course their loyal fans too. They surely will be looking to bounce back this season and will want to get off to a winning start against the Jackson State Tigers.
There are of course hundreds of other teams to cover, which we simply don't have time for. Hopefully, as the season progresses, we can evaluate further who is doing well, and who is really struggling. We can't wait for the action to being on the 9th of November!