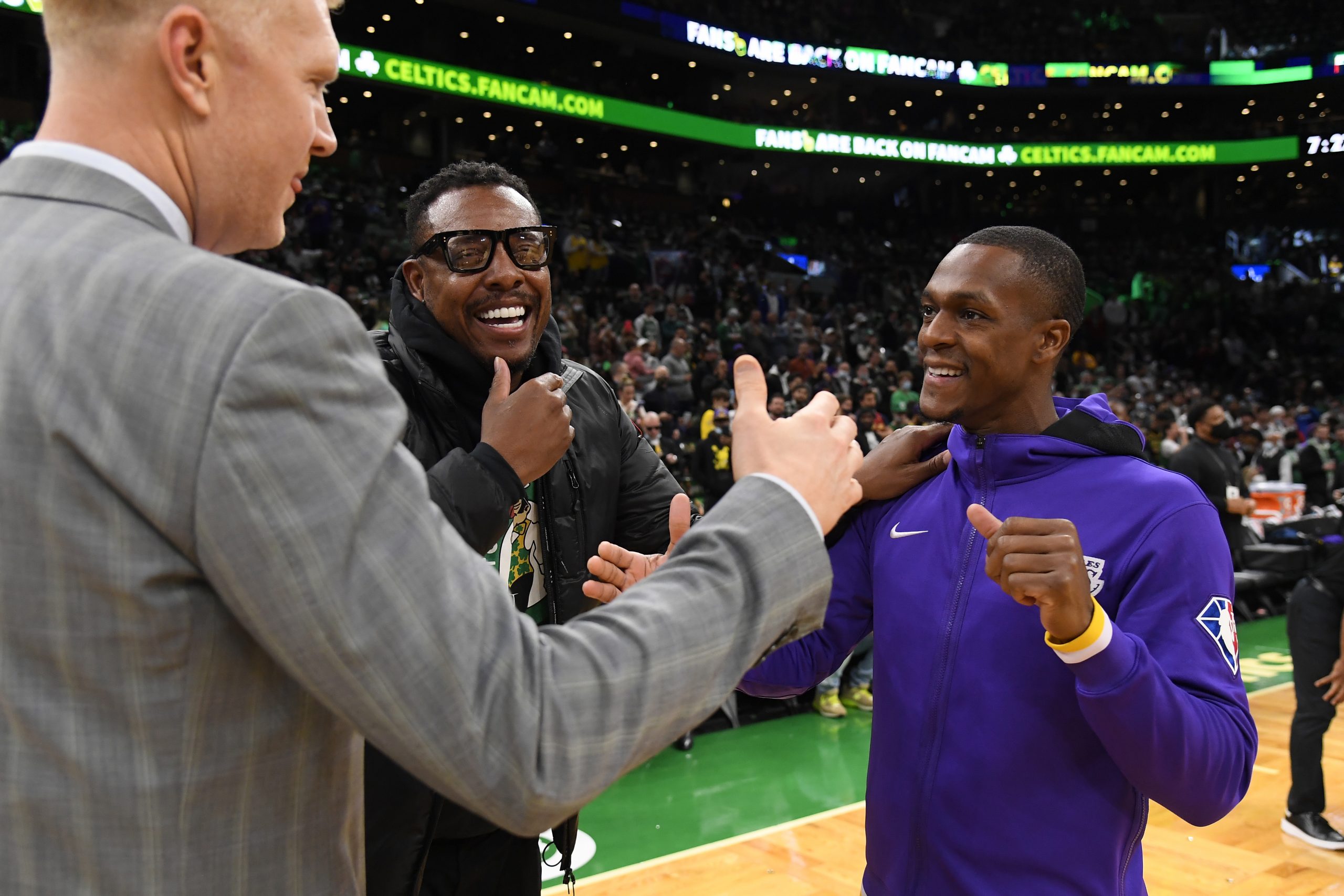 The 2008 Boston Celtics were a legendary basketball team that won a championship and cemented the legacies of several players.
The only player left in the NBA from that team is Los Angeles Lakers point guard Rajon Rondo.
When speaking with Kyle Goon of the Orange County Register, Rondo opened up about his experience on that Celtics championship team and talked about being the only player left from the roster.
"It's life. I'm on my last leg here in the League. I think I got another six years, but other than that," Rondo joked.
Rondo also talked with Goon about how his stint with the Celtics was a great period of his NBA career and mentioned how great it has been playing for their rival.
"It's been an amazing journey in my career," Rondo said. "To start in Boston, nine years, this is kind of place that raised me and possibly ending my career with the rival, but for me, like there's been a great journey, a great story and fans have been amazing in both places."
Led by Rondo, Kevin Garnett, Paul Pierce, and Ray Allen, the 2008 Celtics took down a Lakers team led by Kobe Bryant in six games.
Rondo has put together a solid career for himself, being named to four All-Star teams, four All-Defensive teams, one All-NBA team, and won a second NBA Championship in 2020 with the Lakers.
Still contributing in his 16th season in the NBA, Rondo provides valuable minutes to a Lakers team looking for its second championship in three years. Rondo is averaging 15.3 minutes, 3.3 points, and 3.8 assists per game this season.