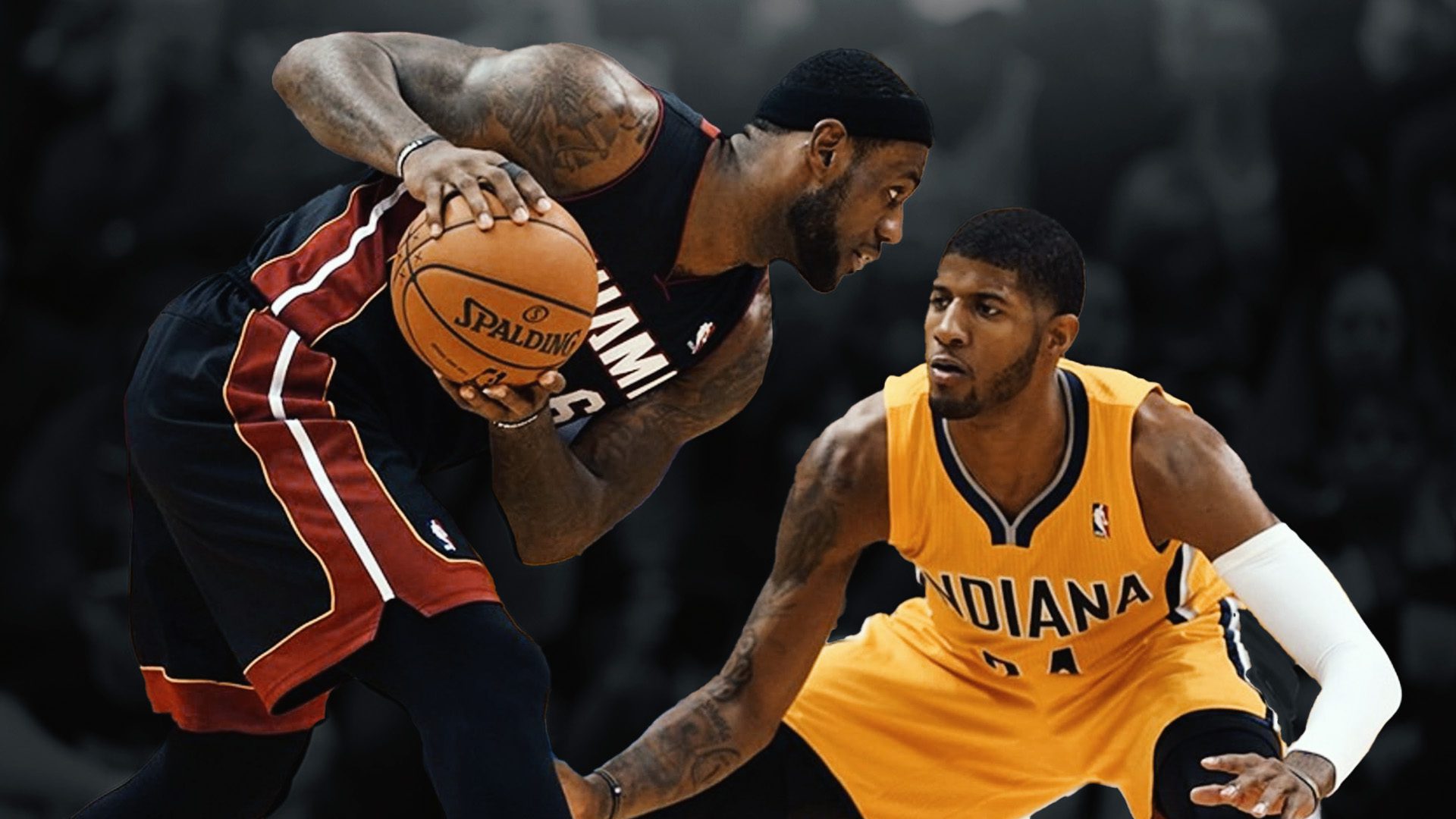 13-season NBA veteran Paul George has done a lot of amazing things in his career, but there is one thing he would rather forget from when he was on the Pacers.
Indiana is where PG-13 developed as a player in leaps and bounds, but it is also where he faced a prime LeBron James for Miami.
In those years, George was never able to take down James in the playoffs and even to this day, the King has the upper hand with a 16-7 record against George in playoff games.
A mistake George won't soon forget was when he was when guarding LeBron in the 2013 Eastern Conference Finals.
"The moment that I wish I could take back and it still haunts me to this day is the 2013 year in Miami, when we [lost] Game 1," George said his podcast – Podcast P with Paul George. "I fu*ked the play up. I'm guarding [Le]Bron [James] we're up, a stop and we win the game and it just happened so fast I'm guarding Bron, the ball's sideout out of bounds. He zippers up fast as hell so I'm like 'Sh*t, like I gotta catch up to this' so I over pursue, he catches it like he read where I was at, spin right off me and he lays it up for the game."
The Pacers went on to lose that series 3-4 and LeBron went into absolute beast mode, as he was crowned Finals MVP and was the Heat's biggest scorer in every game.
Unfortunately for PG, he injured his knee just before playoffs started this season.
If his current side, the Clippers, can't make it past Round 1 in the West against the Suns, it is unlikely he will take the court until next season.