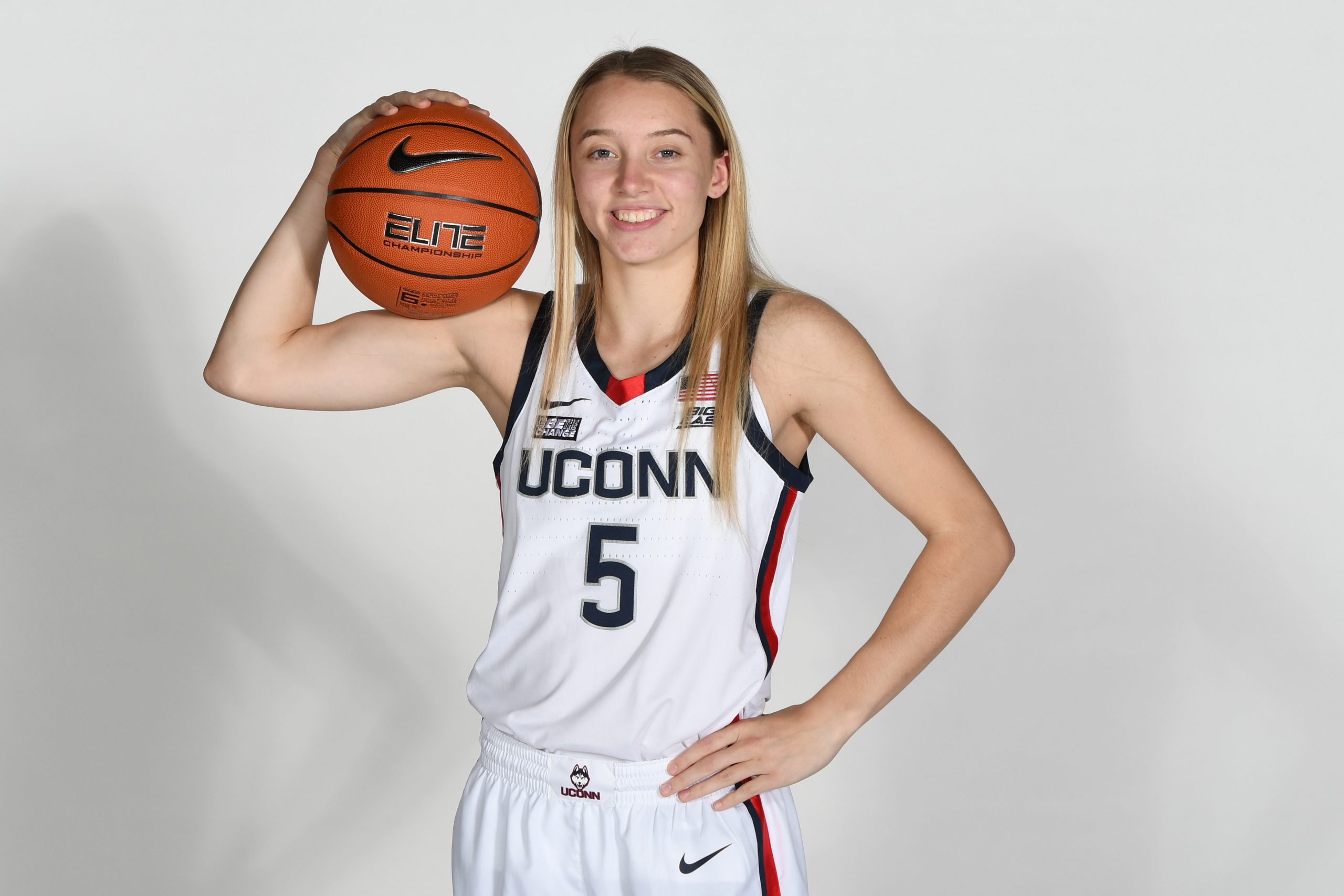 The biggest name in women's college basketball, UConn star Paige Buecker, signed a multi-year partnership name, image, and likeness deal with StockX, a global e-commerce marketplace for sneakers, toys, electronics, and apparel, the company announced Wednesday.
As reported by ESPN, it's the first so-called NIL deal for the sophomore superstar. There was radio silence around Bueckers after she filed a trademark application for her nickname, "Paige Buckets," and signed with Wasserman Media Group and noted WNBA agent Linsay Kagawa Colas to represent her in all NIL negotiations.
StockX intends on marketing Bueckers as "the centerpiece" of StockX's foray into women's sports and basketball per ESPN. It's a deal that reportedly includes marketing exclusive products Bueckers will help design. She will also have unlimited access to apparel and sneakers to wear off-court.
"My partnership with StockX is about equity and authenticity," Bueckers told ESPN. "It's about (a) product I love and about shining a light on all the creatives that drive culture. I'm here to celebrate them and, together with StockX, invest in making sure women and women athletes are prioritized, elevated, and recognized for their style and their leadership."
According to the company, in 2019, sales of women's exclusive sneakers "outpaced the overall market" by 80%." With Bueckers as the face of their company, StockX hopes to fill in and dominate that exclusive sneaker market.
Another stipulation of the deal will include StockX prioritizing their investment in woman athletes. According to reports, StockX will gather and provide extensive data and insights to validate the notion that female athletes can generate interest and impact sales for global partners. The brand will also be working with Bueckers on community-driven initiatives she's passionate about such as highlighting Black women and BIPOC creatives in all that she does.
According to Opendorse, who struck a deal with UConn's athletic department to help student-athletes navigate the new NIL landscape, Bueckers was worth an estimated $382,000 per year during last spring's NCAA tournament. Bueckers has a massive following on social media, boasting over a million followers combined on Instagram and Tik Tok.
Buecker's deal with StockX was announced simultaneously with her teammate and best friend, Azzi Fudd. The freshman guard revealed on Instagram that she is an ambassador and equity partner with sports drink company BioSteel.
Fudd has been busy on the NIL front, joining Chipotle as an ambassador for their 'Real Food for Real Athletes' platform and appearing on a Tik Tok commercial with Allen Iverson and Ty Lue.
Buecker and Fudd will make their regular-season debut Sunday against Arkansas.