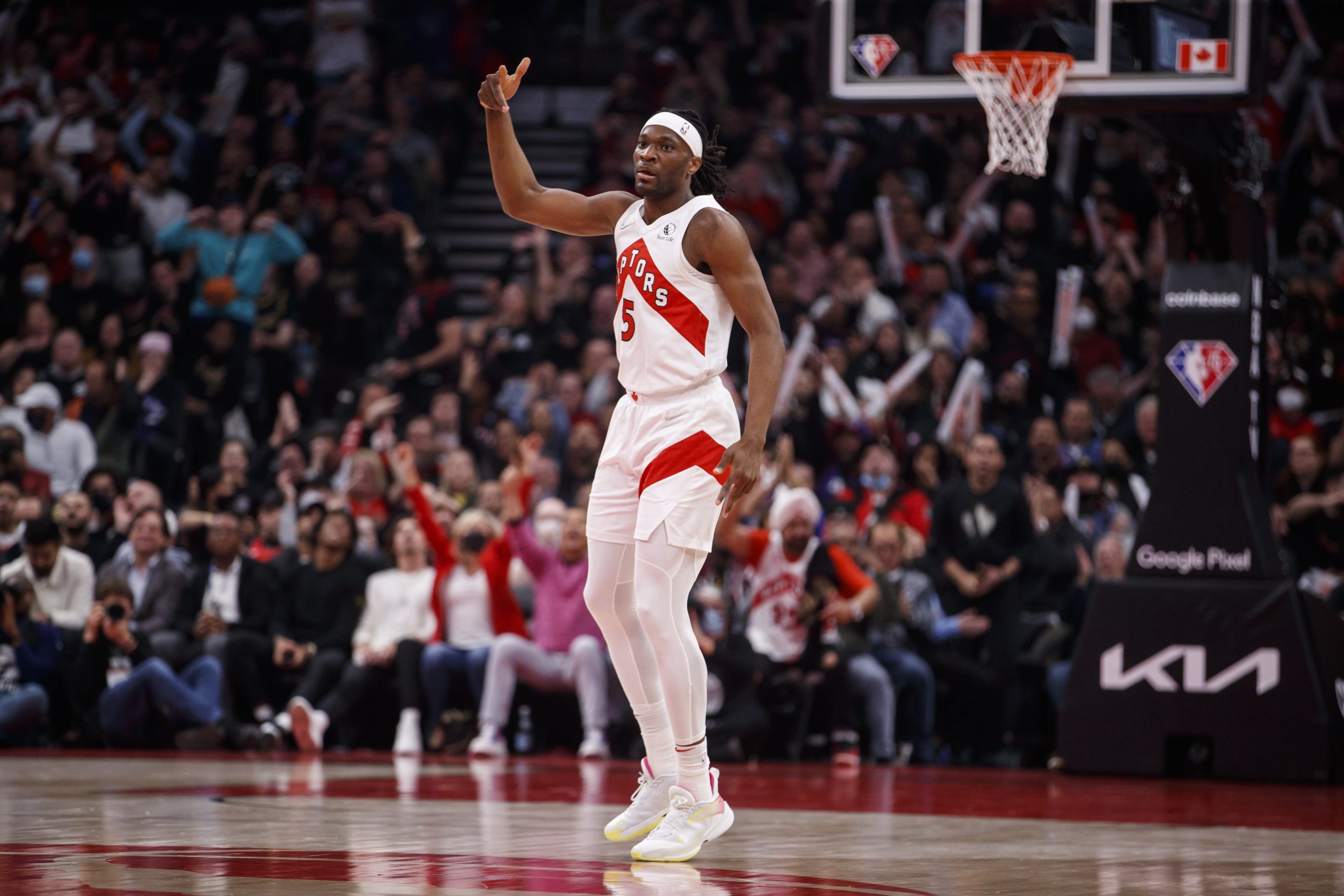 Raptors coach Nick Nurse has always had an eye for potential, and he sees that in Precious Achiuwa. The coach who helped shape the All-Star careers of Pascal Siakam and Fred VanVleet spoke highly of the 22-year-old big man during an appearance on Hungarian-based basketball podcast Rapcity Keleten-Nyugaton.
"Wait till this year because every time I see him this summer on the court, it's total focus, total intensity," Nurse said. "I mean, something happened to him where he now understands what playing in the NBA is about, and he is on a mission."
Nurse went on to say that Achiuwa "is really gonna take a step up" next season.
Over the summer, Achiuwa's been seen training with his teammates in Las Vegas and hosting his own basketball camp in Nigeria (where he's been throwing down some ridiculous slams). Nurse clearly loves what he's seeing.
Achiuwa's game took an impressive jump from year one to year two, as the Nigeria native averaged 9.1 points, 6.5 rebounds, and 1.1 assists per game last season, considerable improvements from his 5-point, 3.4-rebound, and .5-assist averages the year prior. He also showed off his shooting stroke (35.9 percent from deep last season) after never attempting a three-pointer during his rookie year.
Achiuwa hit three or more three-pointers eight times last season and is now an inside-out scoring threat for Toronto. The former five-star recruit and McDonald's All-American has found his footing in The 6 after being traded from Miami in a sign-and-trade for Kyle Lowry last summer.
With Nurse's recent comments and his ability to develop talent, don't be surprised if Achiuwa's numbers increase yet again this upcoming season.
The post Nick Nurse Expects Breakout Season From Precious Achiuwa: 'He Is On A Mission' appeared first on SLAM.