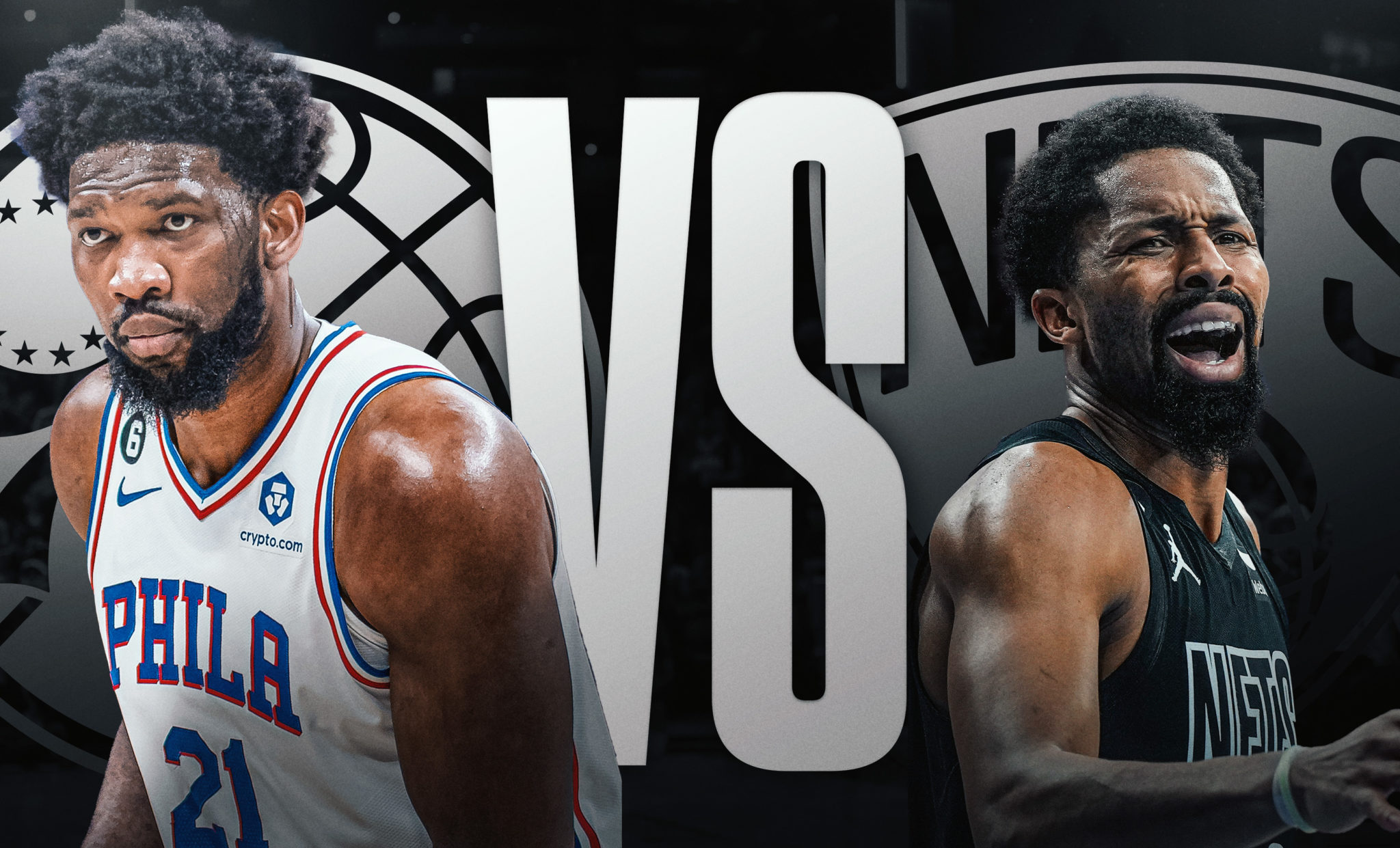 After taking a 2-0 series lead at home the 76ers are on the road in Brooklyn to take on the Nets for Game 3 of the Eastern Conference first round. The game is expected to tip-off at 07:30 PM ET, Thursday, April 20th, 2023.
Given their success through the first two games, its no surprise the 76ers are a 4.5 point favorite, with no doubts they'll be able to secure the win and extend their series lead.
MATCH PREVIEW
Get ready for an exciting matchup as the 76ers take on the Nets in Game 3 of the Eastern Conference first round. With the 76ers holding a 2-0 lead in the series, the Nets will be looking to bounce back and defend their home court.
In their last matchup on April 17, the 76ers dominated the Nets with a 96-84 victory, led by a stellar performance from Tyrese Maxey, who scored 33 points. The Nets, on the other hand, were led by Cameron Johnson, who scored 28 points in the losing effort.
The Nets have been strong in Eastern Conference games this season with a 30-22 record. They also have an impressive 10-4 record in games decided by three points or fewer, indicating that they can handle pressure situations.
Meanwhile, the 76ers have a solid 34-18 record in Eastern Conference play and a 10-5 record in games decided by less than 4 points. They are led by superstar center Joel Embiid, who has been averaging a jaw-dropping 33.1 points, 10.2 rebounds, 4.2 assists, and 1.7 blocks per game this season. Maxey has also been playing well recently, averaging 14.4 points over the last 10 games for Philadelphia.
As we look at the teams' recent performances, the Nets have gone 5-5 in their last 10 games, averaging 108.0 points per game. Their opponents have averaged 110.0 points per game during that stretch. Meanwhile, the 76ers have gone 7-3 in their last 10 games, averaging 113.9 points per game while allowing their opponents to average 110.2 points.
With both teams boasting top performers, this game promises to be an exciting matchup between two talented teams. Will the 76ers continue their dominance, or will the Nets bounce back and secure a much-needed victory?
ODDS AND PREDICTIONS
Spread: 76ers -4.5
Moneyline: 76ers -190, Nets +160
Pick: Nets +4.5
Looking for more NBA tips to up your NBA betting game and increase your chances of hitting it big? Look no further than BF Tips, the premier NBA tipping service! Our team of expert analysts and statisticians work around the clock to deliver you the most up-to-date and accurate tips for every game, ensuring you have the edge you need to come out on top.
With BF Tips, you'll receive detailed analysis and insights into each game, including player matchups, key stats, and trends to watch for. Plus, our user-friendly platform makes it easy to access our tips and track your progress, so you can stay on top of your betting game.
Whether you're a seasoned pro or just getting started, BF Tips has everything you need to take your NBA betting to the next level. So why wait? Sign up today and start winning big with BF Tips!