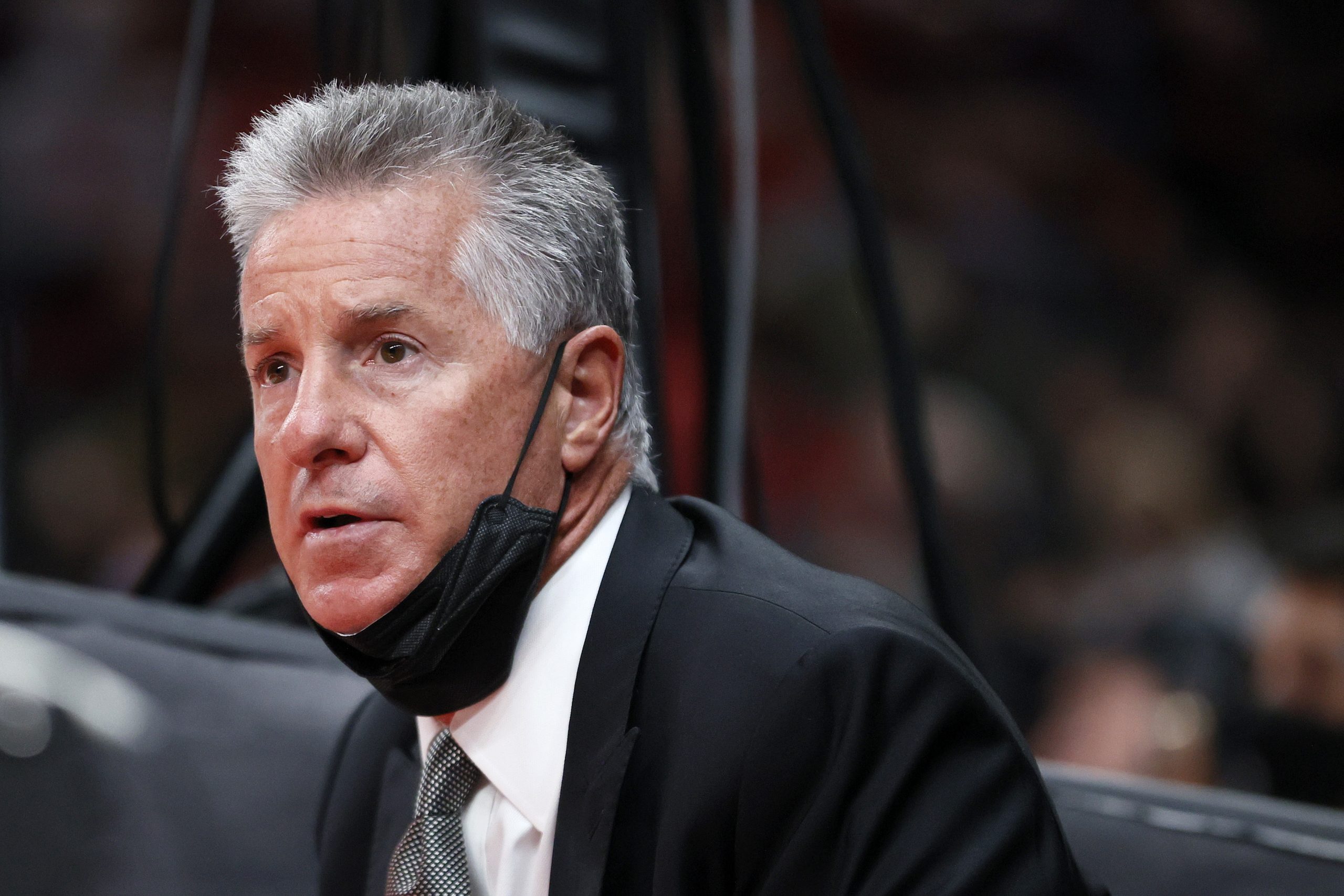 League general managers are reportedly working towards finalizing the formation of a professional association that would collectively support executives with access to legal defense funds, lawyer referrals, and public relations professionals. According to Yahoo Sports, the association would function similarly to the National Basketball Coaches Association (NBCA). 
These steps began in March, but it looks like the need for an association became more urgent to front-office executives after the investigation into Trail Blazers President of Basketball Operations Neil Olshey was launched.
On November 6, the Blazers announced that they hired law firm O'Melveny & Myers to "conduct a fair and independent review" after the complaint was filed to the organization's human resources department of "concerns around workplace environment by non-player personnel at the practice facility."
The firm has since interviewed dozens of former and current employees about Olshey and their experiences around the team's practice facility. According to ESPN, the League never received calls to their office or its tips hotline alleging workplace complaints against Olshey in his nine-plus years running the Trail Blazers. Nor were any complaints filed on Olshey until recently, according to Yahoo Sports.
Olshey has not publicly addressed the ongoing workplace environment probe, nor has he been suspended by the Blazers, and he's continued to carry out his duties running the team. There is reportedly a belief around the League that Olshey's job status and contract are in jeopardy since the Blazers hired an outside firm to investigate HR complaints.
On top of dwindling revenue and attendance across the League coming out of the COVID-19 pandemic, many top basketball executives are reportedly fearful that the Blazers investigation into "workplace misconduct" will "create a blueprint" for ownership groups to fire execs for any reason. Such as traditional reasons like team performance, personality conflicts, differing philosophies, or for "cause" violations, like "toxic workplaces" and sidestep payment on contracts.
Portland is off to an 8-8 start and has reached the playoffs eight straight seasons, the longest streak in the League. Olshey signed an extension in 2019 after the team's Western Conference finals appearance. He's been with the club since 2012.