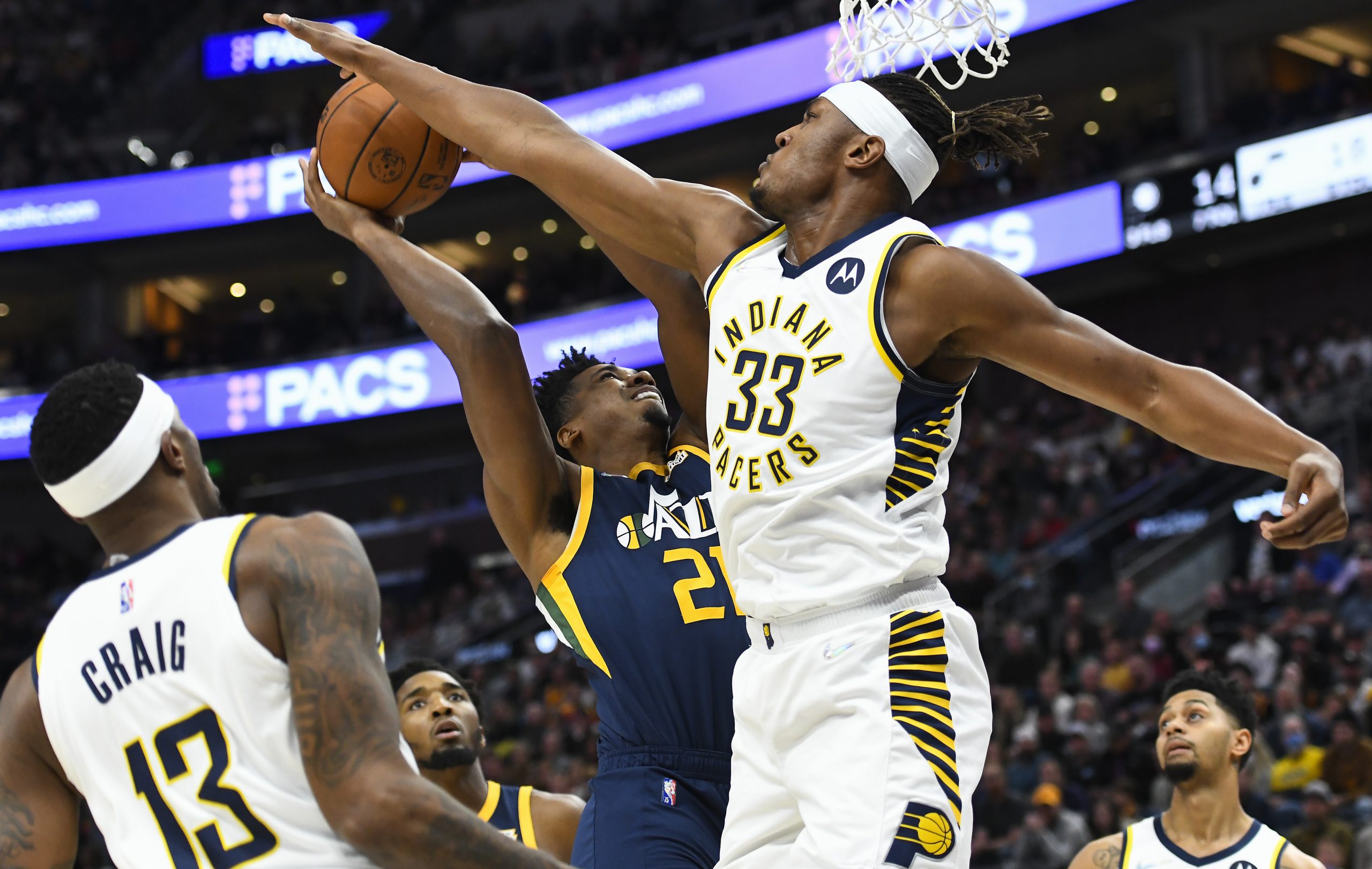 For the ninth time in 13 games this season, Indiana Pacers center Myles Turner recorded three or more blocked shots, in the Pacers 111-100 win over the Utah Jazz (8-4). The defensive stalwart chipped in 13 points, 9 rebounds, three blocks, and a steal in the Pacers' win.
After the game, point guard Malcolm Brogdon had high praise for his star center's often overlooked defensive efforts.
"We've got the best defensive player in the League on our team. I hope people saw that tonight," Brogdon said.
"We got the best defensive player in the league on our team…Myles shows that every night. He gets no recognition year after year, but hopefully this year he'll get defensive player of the year."@MalcolmBrogdon7 📹

— Indiana Pacers (@Pacers) November 12, 2021
Turner's three blocks Thursday also signaled for a new accolade to be added to his bag, moving into fifth place all-time in Pacers history for blocks with 908, 337 boards behind Pacers legend Jermaine O'Neal.
"I'm still climbing. I still got a ways to go. Fifth is cool, but I think Jermaine O'Neal is No. 1, and he knows I'm on his ass," Turner said according to James Boyd of the Indy Star.
With a 5-8 record, the Pacers and Turner will look to grab a win against the Philadelphia 76ers (8-5) Saturday.