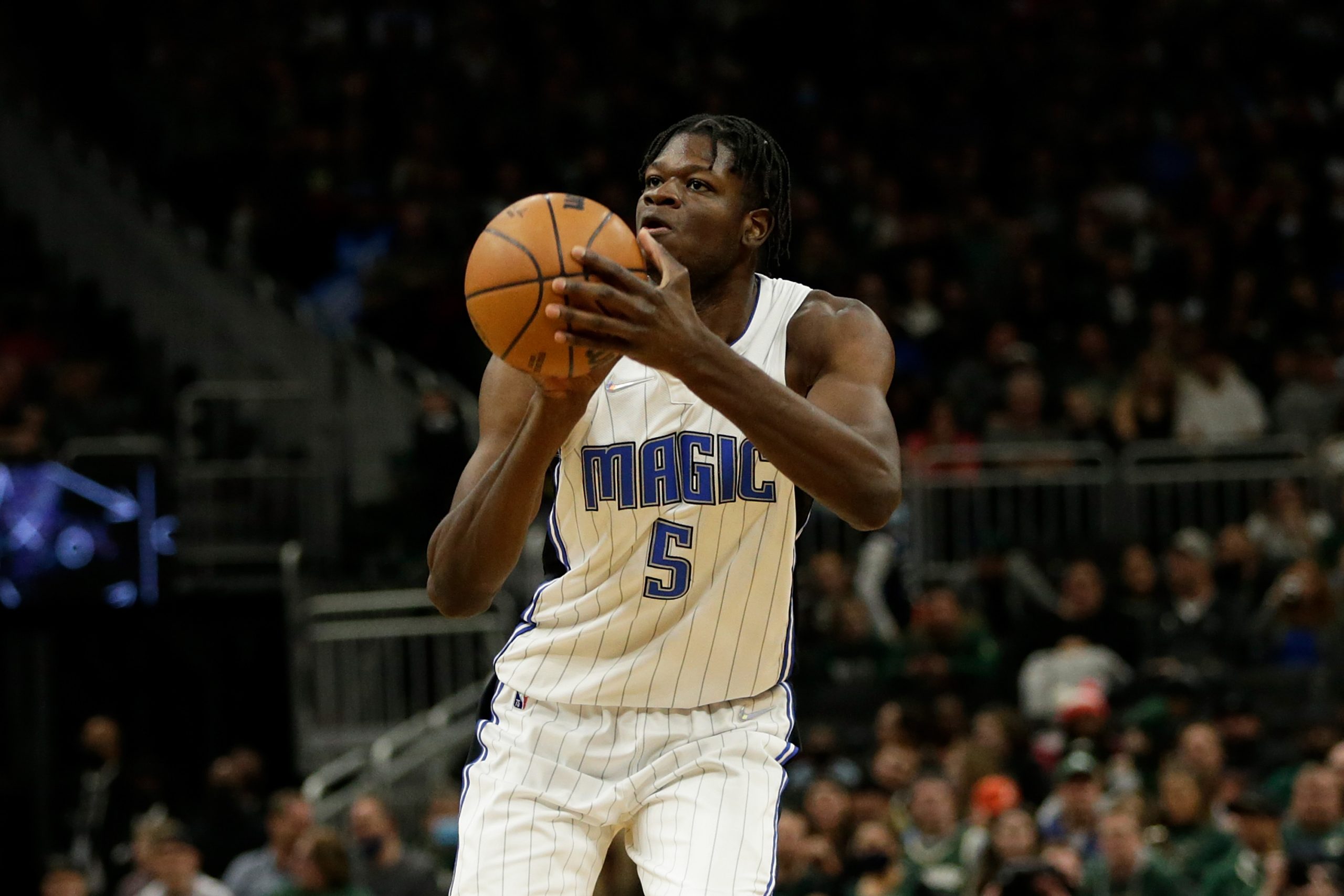 Orlando Magic center Mo Bamba picked the right time to play the best basketball of his career as a full-time starter in a contract season. Bamba's future is uncertain, and he could be headed to restricted free agency if the Magic offer a $10.1 million qualifying offer this coming next offseason.
Bamba, already one of the top shot blockers in the NBA, has expanded his game across the board with career-high averages of 10.7 points, 9.1 rebounds, 2.2 blocks, and 1.0 steals per game.
"I want to contribute it to our coaches." Bamba told Michael Scott of Hoopshype about his growth this year, "They gave me an opportunity to get out there and play in what I can offer to the game and how I can make winning plays. It's been listening to them, and their vision for me, and the freedom they give me offensively and defensively to go challenge shots is the biggest thing.
First-year Magic Coach Jamahl Moseley also discussed Bamba's continuing progress with Hoops Hype.
"I think his ceiling is beyond high," Coach Jamahl Moseley told HoopsHype. "If he continues to dominate the simple things and control what he can control, which he has been doing lately, I think the ceiling is really extremely high for him."
Bamba had to overcome a lot of obstacles in the first three years of his career. Being buried in the rotation behind an All-Star in Nikola Vucevic and Khem Birch with former Coach Steve Clifford trying to make the playoffs left Bamba little opportunity to show what he could do. Injuries and a bout with COVID-19 did not help matters either.
With a change of philosophy in Orlando which led to the departures of Vucevic, Birch, and Clifford, Bamba has plenty of opportunities to succeed with a rebuilding team. A philosophy that he is excited to be a part of.
"I think the sky's the limit for this young group," Bamba said per HoopsHype. "We have a lot of talent, and we have a lot of depth in every position. I'm excited to be a part of this. I'm excited to wear Orlando across my chest. I'm just focusing on the now and the moment."
The Orlando Magic (4-14) return to the court Wednesday to take on the Charlotte Hornets (11-8).