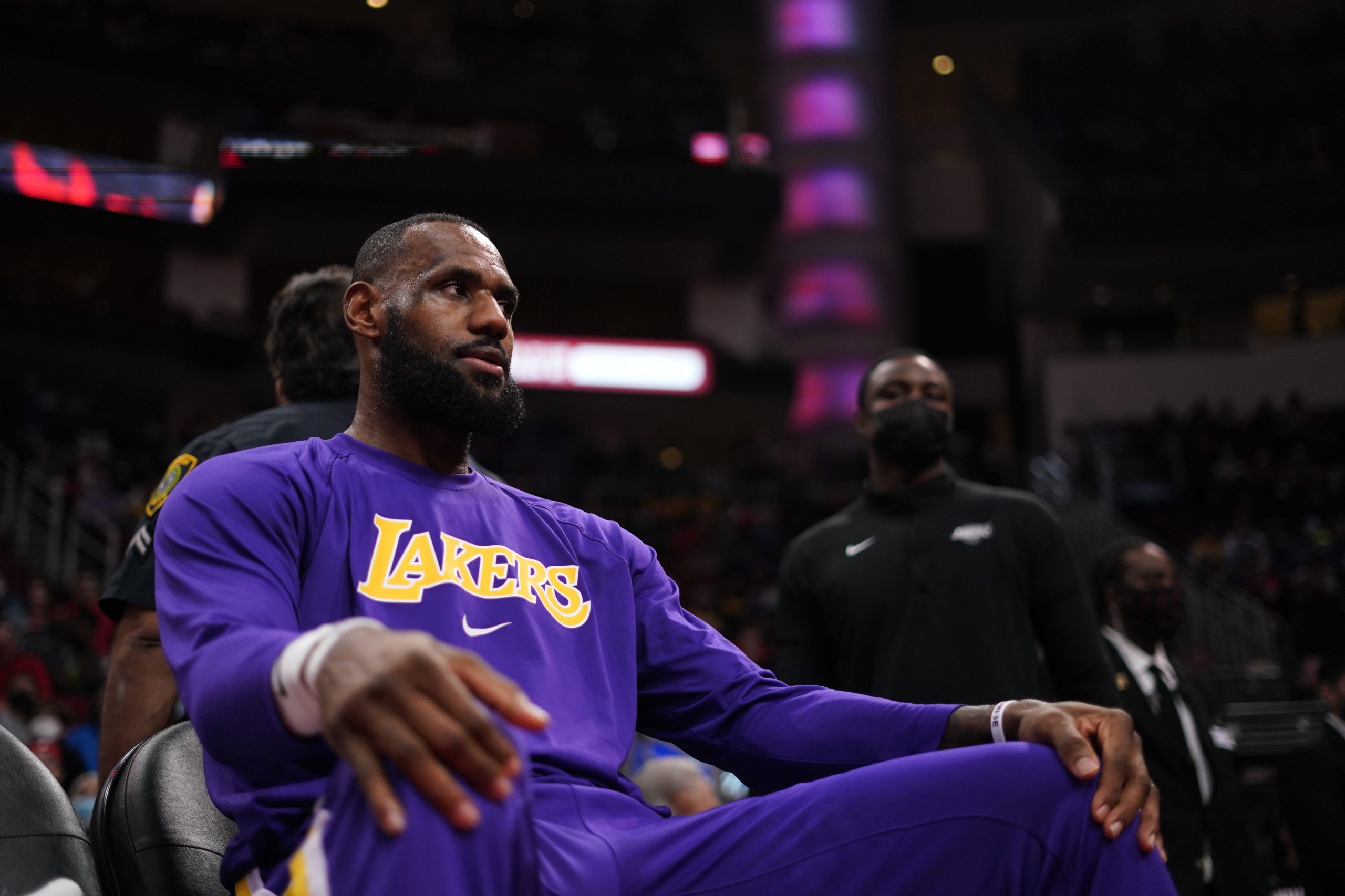 LeBron James made history in the Lakers' 132-123 win over the Rockets, joining another exclusive club after scoring the 36,000th point of his career. The achievement makes him just the third player, alongside Kareem Abdul-Jabbar and Karl Malone, in NBA history to join the 36k club.
To top it all off, James did it on his first career start at center, logging 32 points, 11 rebounds, and 11 assists on 11-19 shooting from the field (3-5 from deep) in 39 minutes of action. He started at the five because Anthony Davis is out with a knee sprain. It was James' 102nd career triple-double. According to ESPN Stats and Info, James is the youngest to reach every round number milestone in points.
LeBron James reached 36K points on Tuesday. He's the youngest to reach every round number milestone in points: 1K, 2K, 3K, 4K, 5K, 6K, 7K, 8K, 9K, 10K, 11K, 12K, 13K, 14K, 15K, 16K, 17K, 18K, 19K, 20K, 21K, 22K, 23K, 24K, 25K, 26K, 27K, 28K, 29K, 30K, 31K, 32K, 33K, 34K, 35K, 36K pic.twitter.com/ZIVZZcjGXZ

— ESPN Stats & Info (@ESPNStatsInfo) December 29, 2021
The monumental effort from Russell Westbrook (24 points, 12 boards, 10 dimes) and James helped the Lakers snap their five-game skid. Lakers assistant coach David Fizdale had nothing but good things to say about the King, who has been a model of consistency since entering the League in 2003.
"I don't think you guys realize what this guy just did," Fizdale said per Spectrum Sports. "He just played the five for four quarters and dominated at the position. … This guy is unbelievable. I can't help it, man. We're very lucky as basketball people to get to watch what we're watching right now out of this man, and it's just beautiful." 
The Lakers return to action on Wednesday with the hopes of starting a win streak on the road against the Grizzlies.