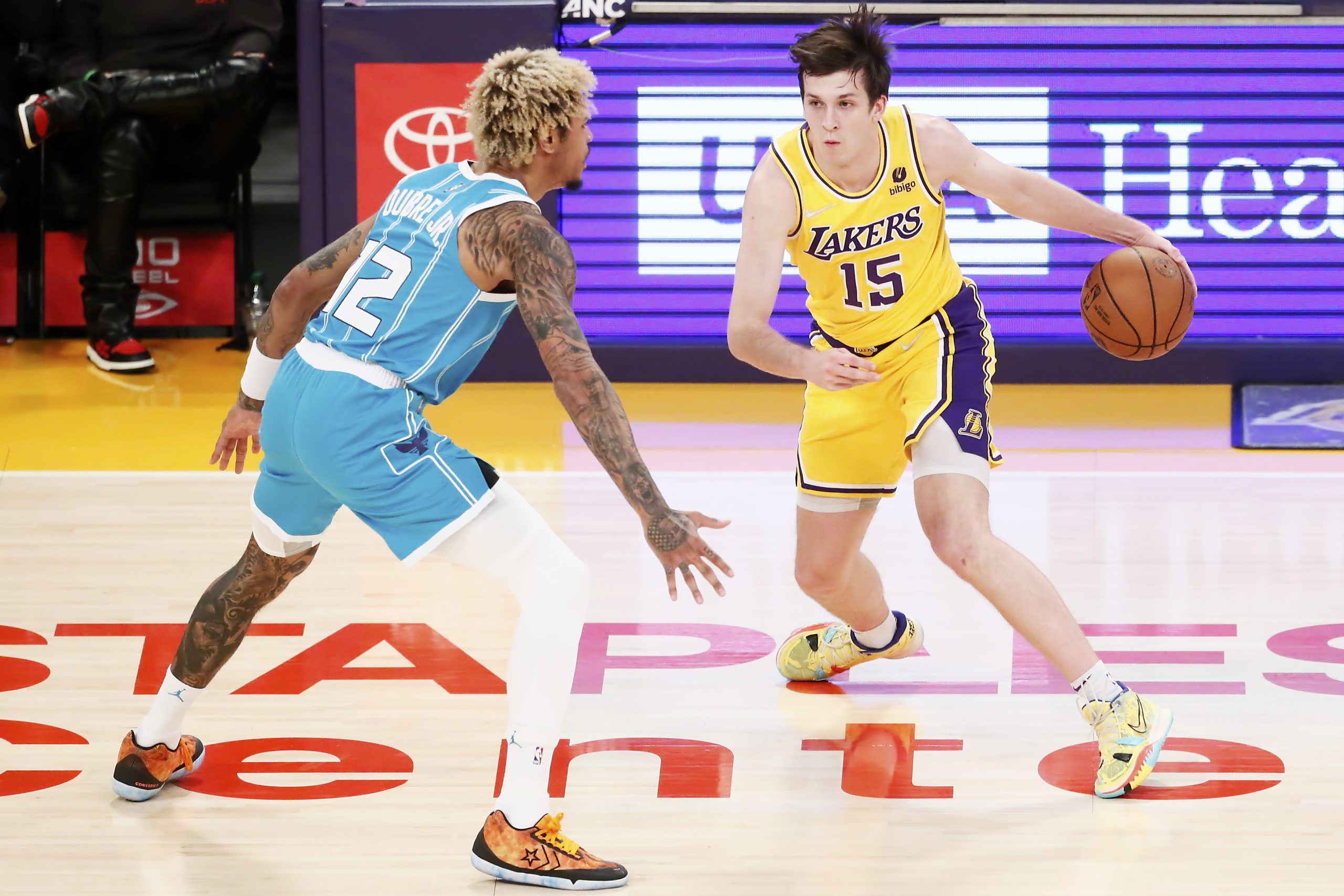 This week, the Los Angeles Lakers (7-5) had some excellent news when ESPN reported that LeBron James' abdominal injury would not keep him out as long as some thought. However, it wasn't long before another Laker was added to the team's long list of the walking wounded.
Austin Reaves, who gambled on himself and decided to forego the NBA Draft to sign with the Lakers specifically, will miss some time with a strained left hamstring. According to The Athletic's Shams Charania, the injury will keep him out for at least two weeks until the team re-evaluates him.
Another absence for the Lakers: Rookie Austin Reaves has a strained left hamstring and will miss at least two weeks.

— Shams Charania (@ShamsCharania) November 11, 2021
Reaves had worked himself into the rotation as a critical player for the Lakers this season with averages of 6.1 points, 2.0 rebounds, and 1.0 assists per game. He has won over fans, teammates, and the coaching staff alike with his hustle and energy garnered his minutes late in games this season.
Austin Reaves with the clutch bucket 🥶 pic.twitter.com/ZfgLFADLL5

— NBA TV (@NBATV) November 9, 2021
Now Reaves joins the aforementioned LeBron James (abs), Kendrick Nunn (knee), Rajon Rondo (hamstring, ankle), Talen Horton-Tucker (finger), and Trevor Ariza (ankle) on the team injury report.
The Los Angeles Lakers look to add to their two-game winning streak matching up against the Minnesota Timberwolves (3-7) on Friday.