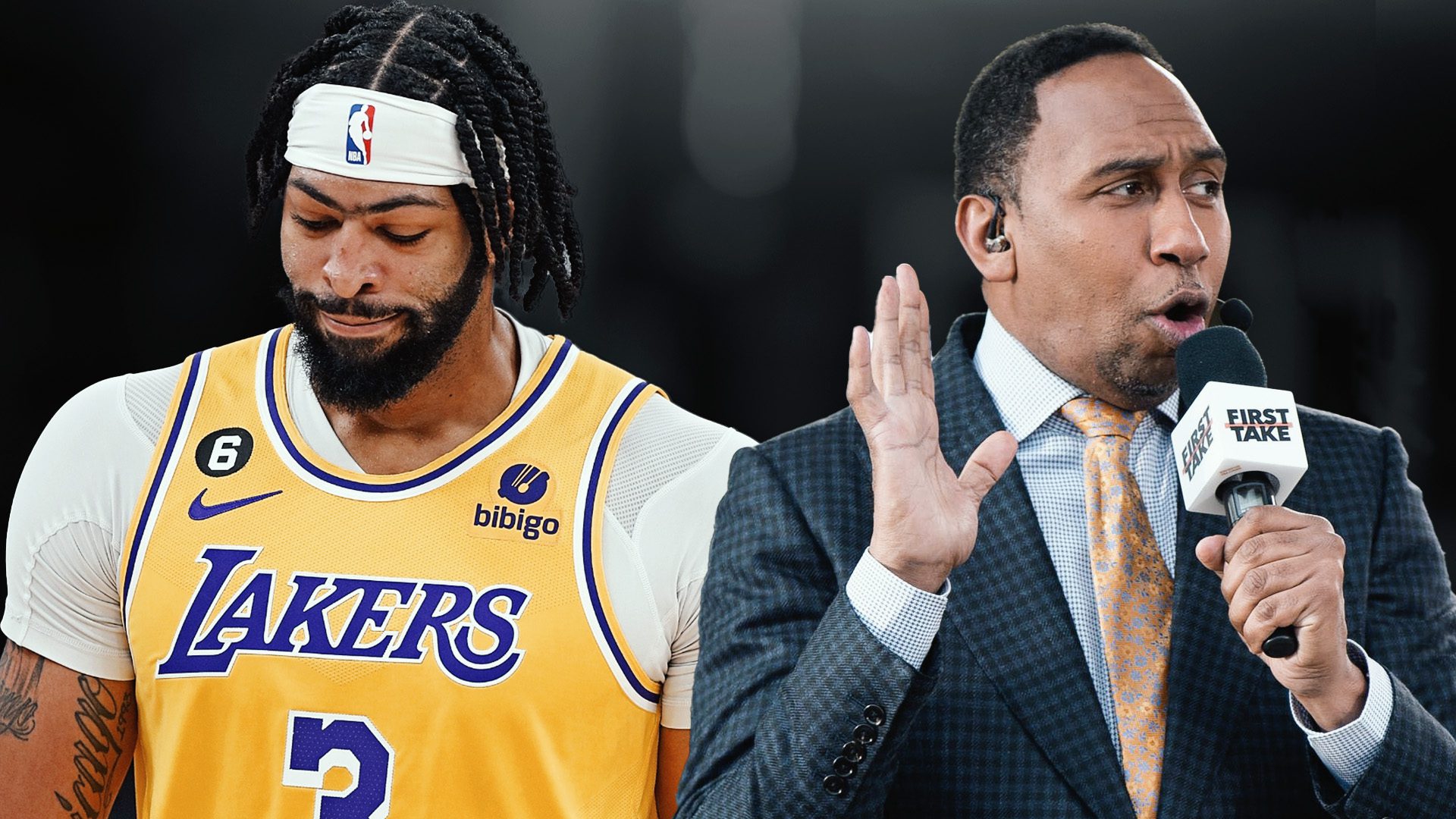 Anthony Davis' performance in Game 2 against the Grizzlies was pretty uninspiring and LA fans, as well as Stephen A. Smith, are fuming about it.
"It was shameful," Smith said of the game. "Especially by Anthony Davis — he should be ashamed of himself the way he played last night. … He was nowhere to be found. That is unconscionable. … If this becomes a series, enough time for Ja Morant to get back, if God forbid, you lose this series, we're gonna look at Game 2 as a missed opportunity. And that missed opportunity was by one man. … The one person that you were supposed to be able to rely upon… was Anthony Davis and he was a no-show. Period. Shameful performance. Shameful."
As well as being without Morant, the Grizzlies were also missing both Brandon Clarke and Steven Adams so Davis should have definitely capitalized on that, instead of letting his team lose by ten points.
The big man finished with 13 points on 4-of-14 shooting as well as nine rebounds, three assists, and two turnovers in 38 minutes of action.
His only saving grace was his five blocks but as the Lakers' biggest star behind LeBron, fans expected more.
"I like the shots I took," Davis said after the game, "Just missed 'em. Lotta shots close to the rim I normally make, go in.
"Obviously, I can be better" he added. "Can't have a night like I had tonight and expect us to win."
"Flush it and get ready for (Saturday)."
NBA Twitter had a similar reaction to Stephen A., with some of them being fairly hilarious:
Anthony Davis last night pic.twitter.com/jeZUMo3mP6

— NBA Memes (@NBAMemes) April 20, 2023
Laker Nation I'm looking forward to seeing what adjustments Coach Darvin Ham will make for Game 3 because Memphis is double-teaming both Anthony Davis and LeBron James!

— Earvin Magic Johnson (@MagicJohnson) April 20, 2023
Anthony Davis highlights tonight pic.twitter.com/O9KPnXOF2q

— Rah☔️ (@DontHateRah) April 20, 2023
Anthony Davis tonight pic.twitter.com/IcknrSBUgb

— * (@iaintisiah) April 20, 2023
Anthony Davis Full Game 2 Highlights vs Memphis Grizzlies: pic.twitter.com/pivSSAyavq

— kingtisemedia (@kingtisemedia) April 20, 2023
.@LegsESPN says Anthony Davis "should be embarrassed" by his performance in Game 2 😳 pic.twitter.com/A1lvRrxVqW

— Get Up (@GetUpESPN) April 20, 2023
Let's hope he can improve for Game 3 against the Grizz on Saturday April 22 at 10:00PM ET.
Read more: Dillon Brooks' Old Tweets Reveal He's a LeBron Superfan