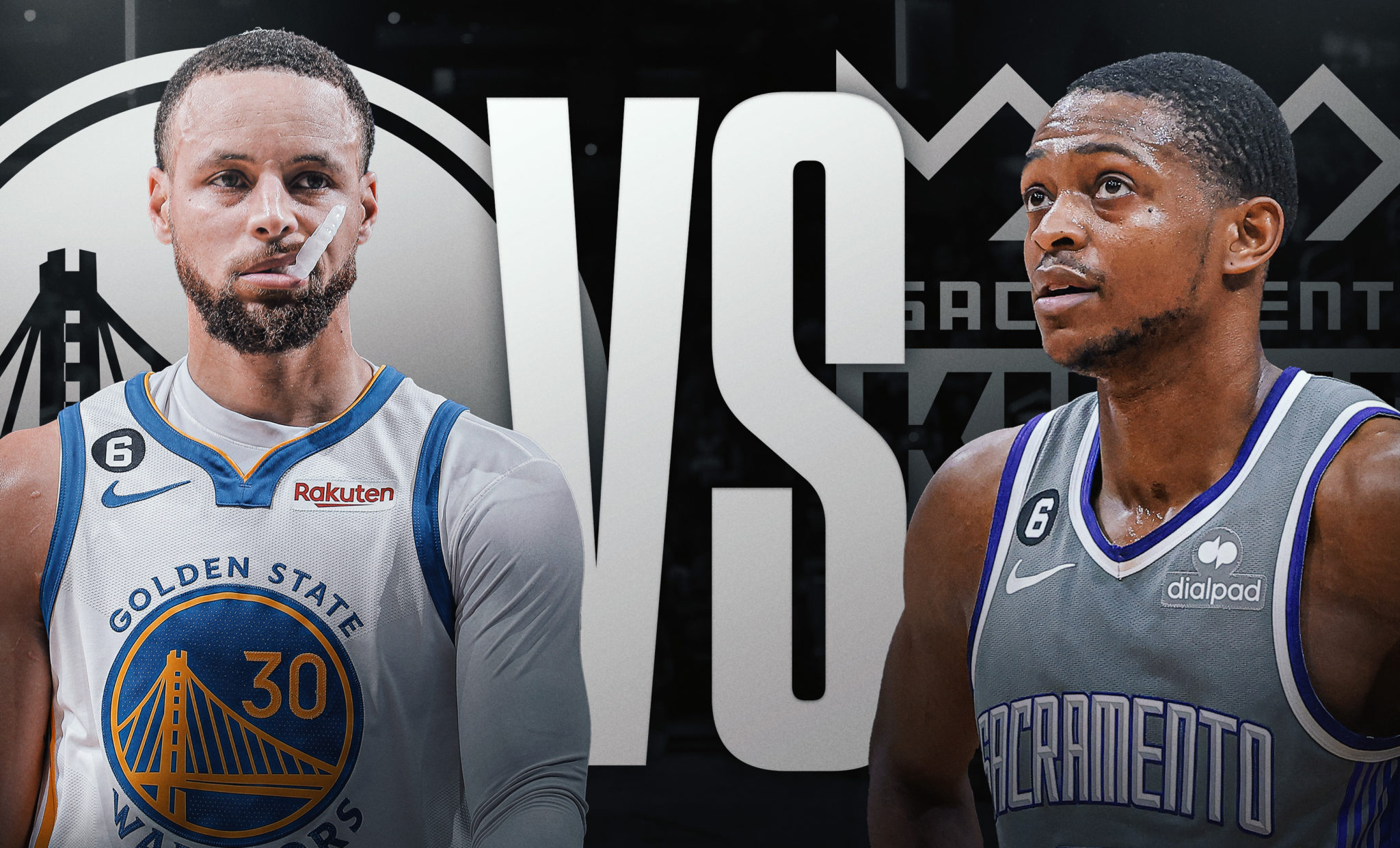 De'Aaron Fox led the kings to their first playoff win in seventeen years with 38 points, shooting 4/8 from three-point range. The Kings host the Warriors for game two of their seven game series in the Western Conference first round. The game is expected to tip-off at 10:00 PM ET, Monday, April 17th, 2023.
Despite losing game one, the Warriors are a marginal 1.5 point favorite, with their fans confident they'll be able to bounce back on the road.
MATCH PREVIEW
In their last matchup on April 16, the Kings came out on top 126-123, led by stellar performances from Fox and Malik Monk, while Stephen Curry scored a respectable 30 points for the Warriors. Andrew Wiggins had 17 points in his return from a personal matter that kept him out for two months.
The Kings are 9-7 in division matchups and rank third in the Western Conference with 27.3 assists per game, led by Domantas Sabonis (averaging 7.3). Meanwhile, the Warriors are 7-9 against opponents in the Pacific Division, but lead the NBA in made three-pointers per game (16.6) and shoot 38.5 percent from downtown, with Curry averaging six makes and shooting 42.9 percent from three-point range.
Sacramento forward Sabonis had 12 points and 16 rebounds in Game 1, and is averaging 19.1 points, 12.3 rebounds, and 7.3 assists, while Fox has been averaging 19.7 points over the last 10 games.
On the other hand, Curry leads the Warriors with an average of 29.4 points, 6.1 rebounds, and 6.3 assists, and shooter Jordan Poole has been averaging 21.7 points over the last 10 games.
In their last 10 games, the Kings have gone 5-5, averaging 118.6 points per game, while their opponents have averaged 114.5 points.
Meanwhile, the Warriors have gone 7-3 in their last 10 games, averaging 123.8 points per game and holding their opponents to an average of 112.1 points.
In terms of injuries, Sacramento will be without Matthew Dellavedova due to a finger injury, while Golden State will be missing Andre Iguodala due to a wrist injury and potentially Poole – who is listed as questionable due to an ankle injury.
Overall, this promises to be a highly competitive game, but with the Warriors' impressive recent form and their firepower from beyond the arc, they should have the edge and are likely to come out on top.
ODDS AND PREDICTIONS
The over / under total points line is an interesting betting approach, particularly given that seven of the last eight Western Conference first-round games involving the Warriors have exceeded the total points line. However, the total of 240 points is quite high, and betting the over still appears to be a somewhat risky proposition despite the fast pace of both teams.
Instead, our pick for this game is the Warriors at -1. While the absence of Poole could have an impact, the Warriors have the advantage of championship experience and are likely to bounce back.
We would even consider taking the Warriors up to -2.5 points, but if Poole is ultimately ruled out, the line could shift in favor of the Kings.
Betting on the Warriors has always been a safe decision, and today is no different. But remember, it's important to keep in mind that sports betting always involves a degree of risk, and there's no guarantee that Poole will play in Game 2, nor that the Kings won't execute another offensive masterclass. As always, it's essential to do your research and make an informed decision based on the available data.
Spread: Warriors -1.5
Moneyline: Warriors -115, Kings -105
Pick: Warriors -1.5
Looking for more NBA tips to up your NBA betting game and increase your chances of hitting it big? Look no further than BF Tips, the premier NBA tipping service! Our team of expert analysts and statisticians work around the clock to deliver you the most up-to-date and accurate tips for every game, ensuring you have the edge you need to come out on top.
With BF Tips, you'll receive detailed analysis and insights into each game, including player matchups, key stats, and trends to watch for. Plus, our user-friendly platform makes it easy to access our tips and track your progress, so you can stay on top of your betting game.
Whether you're a seasoned pro or just getting started, BF Tips has everything you need to take your NBA betting to the next level. So why wait? Sign up today and start winning big with BF Tips!