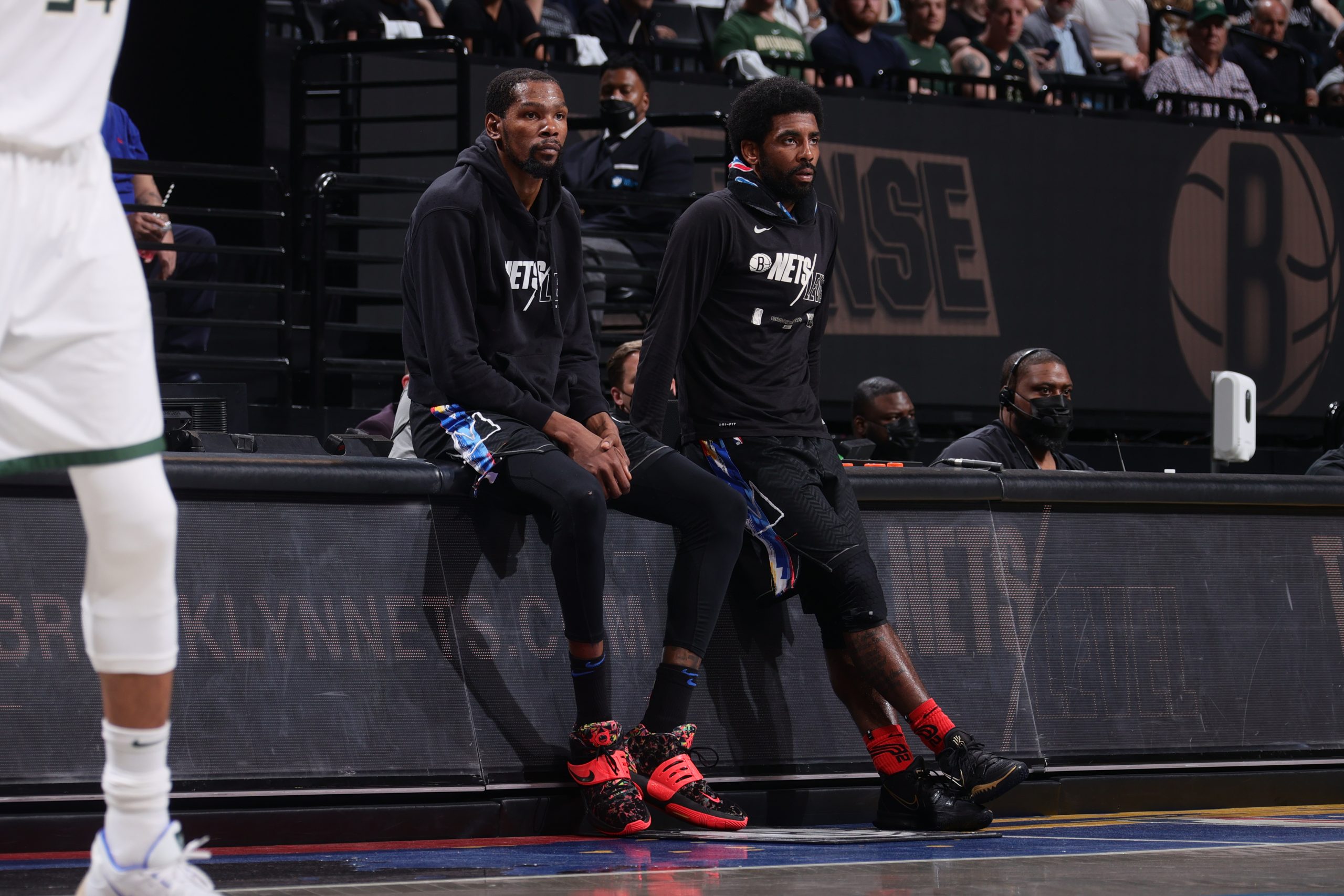 Kevin Durant is focused solely on what he and his team can control. Anything outside of that, isn't subject to his interpretation.
However, on Thursday night, Durant—known to be a particularly candid player—opened up to media on his stance regarding Kyrie Irving's continued absence from the Brooklyn Nets.
KD hasn't spoken with his star guard since Tuesday's announcement that restricts Kyrie from practicing and playing with the team until he has fulfilled New York City's COVID-19 vaccination mandate for players.
"What is being mad going to do? We're not going to change his mind…life is amazing so I can't be too mad at somebody making a decision for themselves"

Kevin Durant explains why the Nets aren't upset about Kyrie Irving being absent from the Nets pic.twitter.com/QFBwDMWXly

— Nets Videos (@SNYNets) October 15, 2021
Yet, despite looming championship expectations, Durant says he isn't anywhere near upset with Irving regarding his decisions related to vaccination.
We still get to do what we love to do every day, we still get the opportunity to play, Durant said. This is not the ideal situation coming into the season. But some of this, it's out of our control.

So, what we can do is come in and focus on our jobs every single day. What is being mad going to do? We are not going to change his mind, know what I'm saying? We'll let him figure out what he needs to do and the team figure out what they need to do.
On Wednesday night, Irving took to his personal Instagram account to clear the air on his COVID-19 stance.
While he hopes to play for the Nets, Irving iterated he is neither pro-vaccine or anti-vaccine.
He said he is not at odds with the Nets franchise, nor is he making a political statement. Rather, he needs more time to make a personal decision.
Durant told reporters "I can't be too mad at somebody making a decision for themselves."
Who am I to get upset at that? Just focus on what we got in this locker room, he said. When [Irving] is ready, I am sure he will talk to [team owner] Joe [Tsai] and [general manager] Sean [Marks] and they'll figure it out and they'll tell us. Until then we are going to keep grinding.