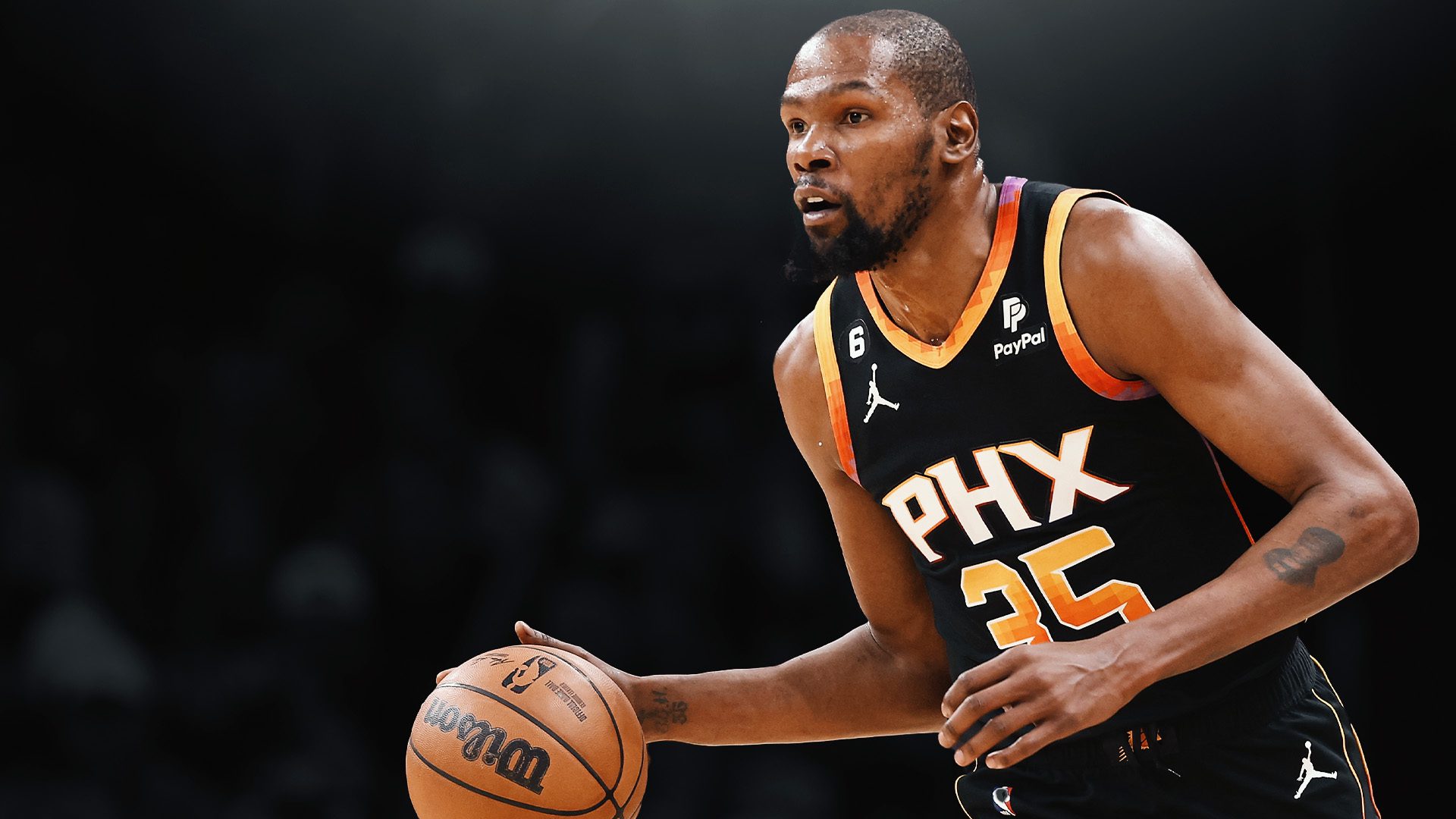 Kevin Durant had a team-high 27 points in the Suns' 115-110 loss to the Clippers in Game 1 but in the end, it wasn't enough.
To go with his points haul, he shot 7-of-15, along with nine rebounds, 11 assists, a steal and two blocks in 45 minutes of action. He also knocked down three triples.
In the crucial last six minutes of the game, Durant only managed to get one shot off, which was very strange considering how good he usually is in the clutch.
The 12-time All-Star attributed his quiet fourth quarter to a rock-solid LAC defense, who often double teamed him from behind.
"They put the trap on me when I come off the ball," Durant said after the game (via SB Nation). "A lot of times, I was just facing there in the corner just waiting for it. And just provide space for my teammates. I think we got some good looks there in the fourth, we didn't knock some down. You got to give credit to the Clippers."
Suns coach Monty Williams echoed KD's sentiments: "It's needing to get him the ball in certain spots. Them doing a good job of denying him the ball, but we can create some more environments for him to live freely, live-ball situations. And then sometimes, you can give him the ball so he can bring it up the floor and create opportunities."
Even though he didn't get the opportunity to take many shots, Durant said he was pleased with his teams' shot selection down the stretch.
"I'm good at spacing out and attacking off the catch," Durant said. "I think like I said, I provide a lot of space for my teammates. We got good looks, we just didn't knock them down."
The Suns will get a chance to tie the series in Game 2 against the Clippers, which will take place on Tuesday April 18 at 10:00PM ET.
Read more: Why Russell Westbrook Shooting 3-19 Is a Winning Formula