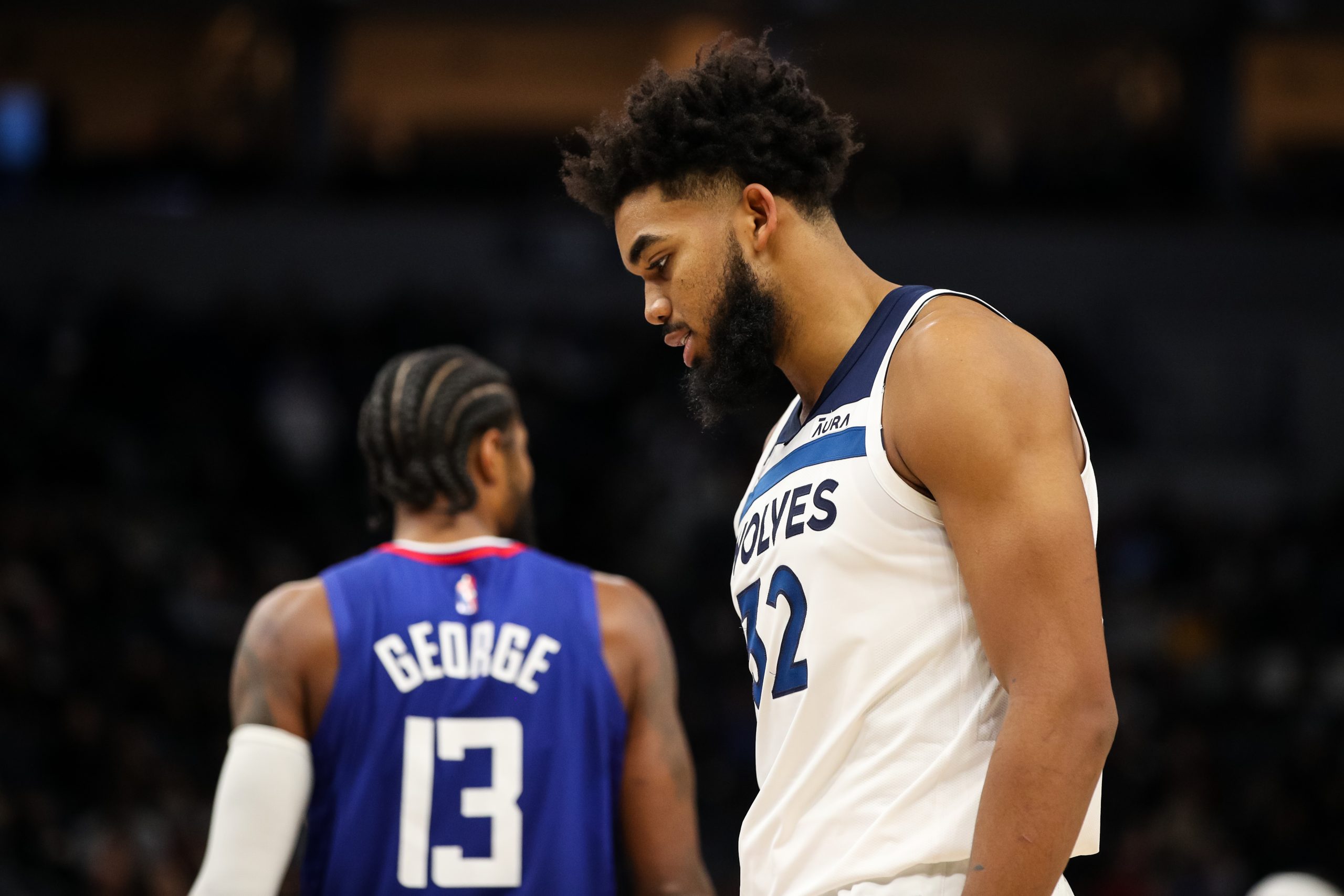 The Minnesota Timberwolves have had a decent start to the season, looking competitive until a recent three-game losing streak.
Timberwolves star Karl-Anthony Towns ended up expressing some concern over the team's recent form, looking back on past seasons.
"We're on a three-game slide right now in the NBA. If I know one thing about slides here in Minnesota, it could go from three to 18 to 19, 20 really quick," Towns told reporters, including the Star Tribune's Chris Hine, on Wednesday night.
The Timberwolves started the season 3-1, but after losing three straight to the Denver Nuggets, Los Angeles Clippers and Orlando Magic, they've dropped to 3-4 and are tenth in the Western Conference.
Towns has had a great start to the season, averaging 23.9 points, 9.4 rebounds and 4.0 assists per game.
The Timberwolves will have the chance to correct course on Friday night when they take on the Clippers at home for the second straight game. The Timberwolves fell to the Clippers on Wednesday night 126-115.