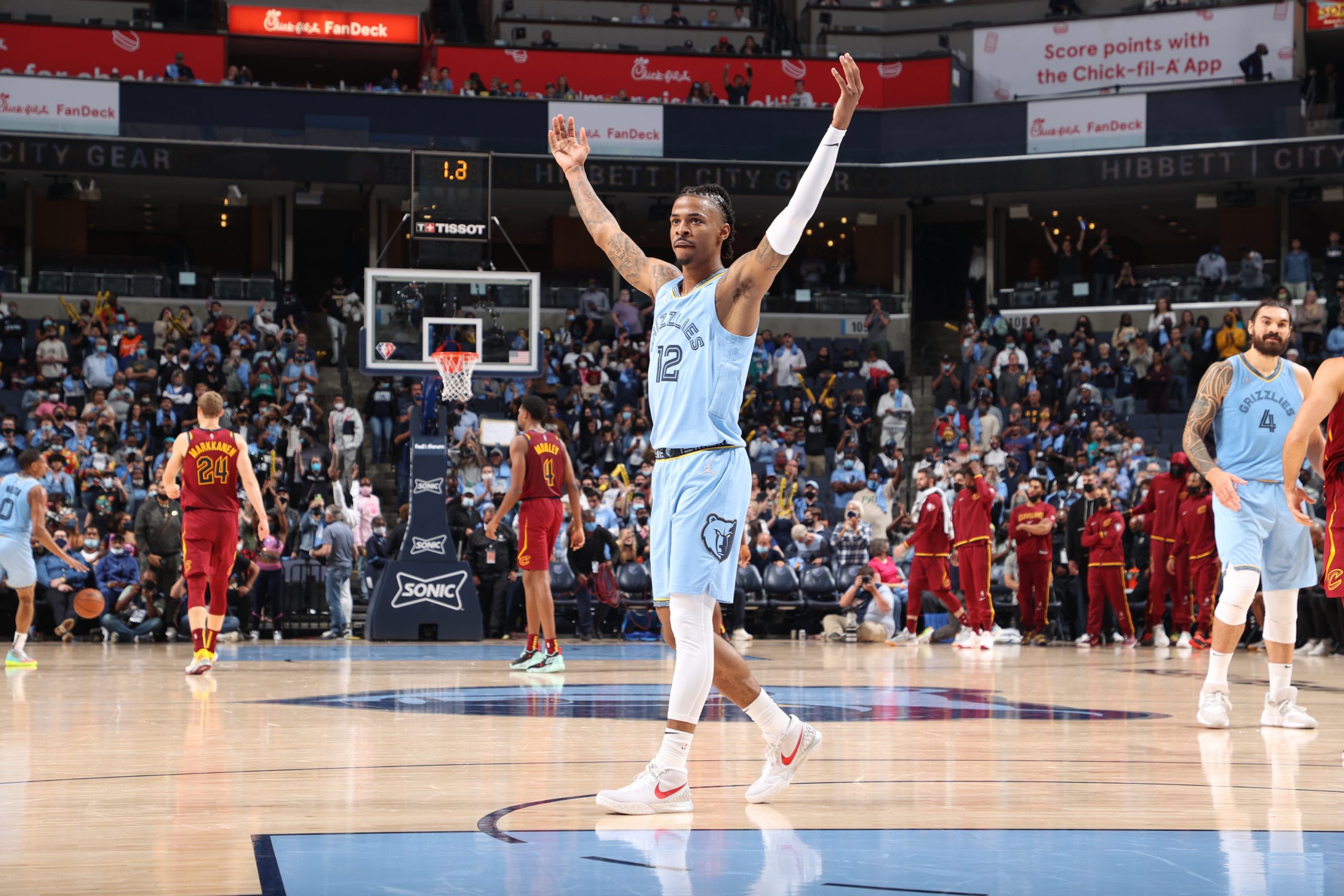 Memphis Grizzlies point guard Ja Morant has continued to impress the League since getting drafted in 2019. In an interview with Joe Vardon of The Athletic, Morant said he wasn't a fan of leaving and expressed that as long as he's suiting up for Memphis, that's his focus.
"Me, I'm not a big fan on the leaving," Morant said. "As long as I'm here, I'm here; that's my focus. Regardless, I'm going to make the best of any situation, continue to just go out with my teammates, win games, play in front of our fans and do whatever I can to continue to bring love."
When Morant was asked if he believed the Grizzlies "will be able to win," he responded, "one hundred percent, no question."
Morant has been one of the most exciting young players in the NBA for the past two seasons. He's averaged 18.6 points, 7.3 assists and 3.9 rebounds per game and won the 2020 Rookie of the Year award.
This season, Morant has gotten off to a hot start, dropping 37 points in the Grizzlies' 132-121 season-opening win over the Cleveland Cavaliers.