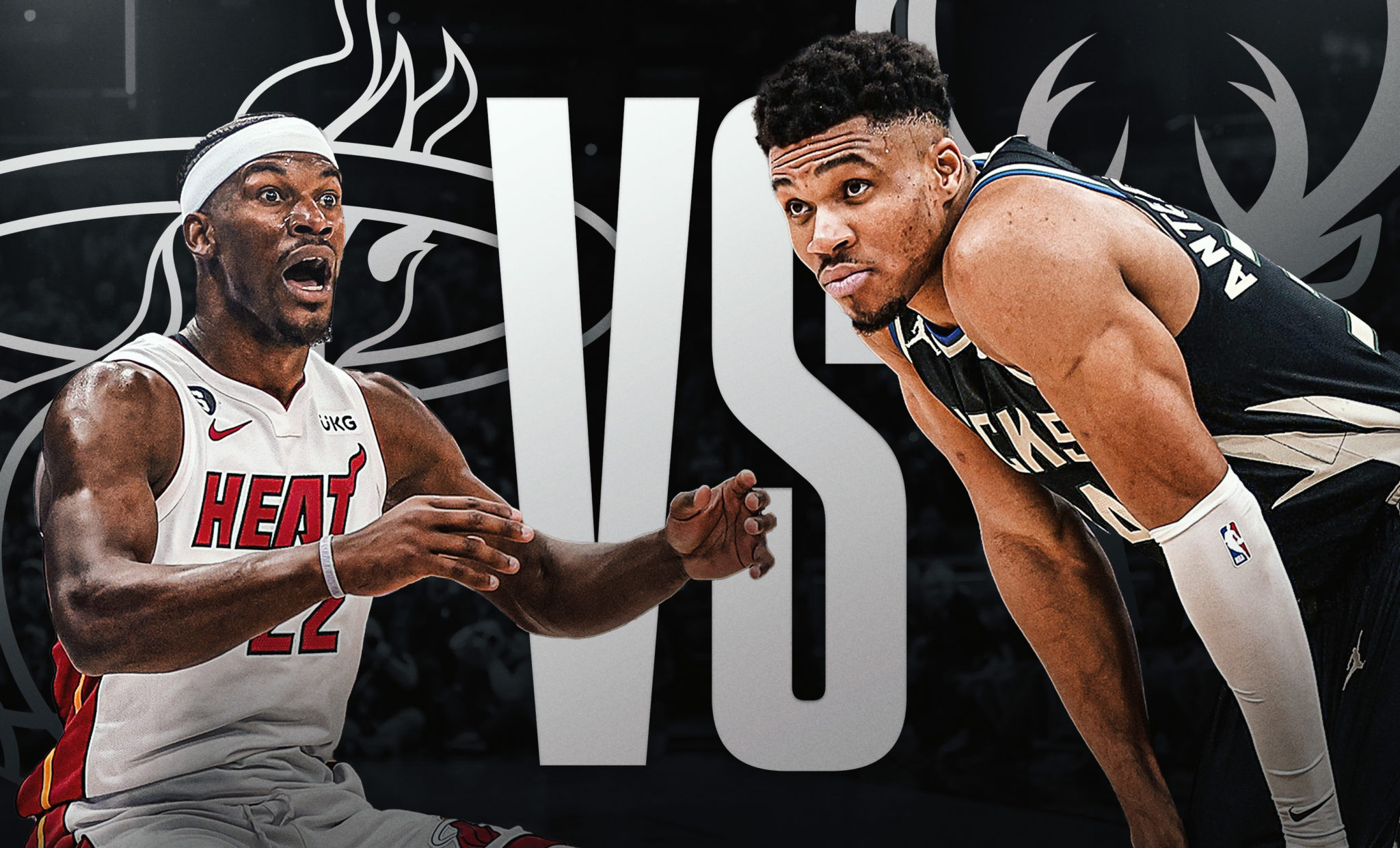 Is Giannis playing? After a shock upset in Game 1 that saw the first seed Bucks lose 130-117 to the eighth seeded Heat, the Bucks will look to bounce back as they host the Heat for Game 2 of the Eastern Conference first round. The game is expected to tip-off at 09:00 PM ET, Wednesday, April 19th, 2023.
Despite uncertainty around whether or not Giannis Antetokounmpo will play in Game 2 after suffering a gruesome fall that ruled him out in the early stage of Game 1, the Bucks are a 6.5 point favorite, with no doubts that they'll be able to stay competitive without their MVP forward.
IS GIANNIS PLAYING?
The Bucks' biggest star suffered a lower back contusion in Sunday's Game 1 loss to the Heat.
In the first quarter, Antetokounmpo drove for a layup but collided with Kevin Love, who stood his ground for a charge. The power forward fell on his back and stayed on the floor in pain before eventually getting up.
He returned to the game with his back taped but had to leave the court again due to the pain and was officially ruled out of the game before halftime.
Bucks coach Mike Budenholzer told reporters after the game that an X-ray came back "clear".
Although there was early optimism, with Giannis initially listed as probable for Game 2, he has since been downgraded to doubtful.
MATCH PREVIEW
The Heat are coming into this game with a 1-0 lead, thanks to their dominant victory over the Bucks, led by the unstoppable Jimmy Butler who dropped 35 points. However, the Bucks are not to be underestimated, with Khris Middleton scoring an impressive 33 points in the previous game.
Milwaukee has had a strong record against Eastern Conference opponents, going 35-17 this season. However, they will need to work on their turnovers, as they are 0-1 when they win the turnover battle and average 13.9 turnovers per game.
On the other hand, the Heat have gone 24-28 against Eastern Conference opponents, but they are known for their solid defense, ranking second in the league in points allowed, holding their opponents to just 109.8 points and 48.2 percent shooting.
Keep an eye on the possible late inclusion of Giannis, who is averaging 31.1 points while shooting an impressive 55.3 percent for the Bucks, and forward Bobby Portis, who has been averaging 2.2 made 3-pointers over the last 10 games.
For Miami, big man Bam Adebayo has been leading the charge with 20.4 points, 9.2 rebounds, and 3.2 assists per game, while Butler has been shooting an impressive 61.5 percent and averaging 18.6 points and 2.7 rebounds over the last 10 games.
In the last 10 games, the Bucks have gone 5-5, averaging 117.8 points, 45.2 rebounds, 27.8 assists, 5.5 steals, and 3.6 blocks per game while shooting 48.6 percent from the field, but allowing their opponents to average 123.4 points per game.
The Heat, on the other hand, have gone 6-4, averaging 114.8 points, 37.7 rebounds, 26.8 assists, 6.9 steals, and 1.8 blocks per game while shooting 50.5 percent from the field, with their opponents averaging 112.5 points.
There are a few injuries to watch out for the Heat, with Tyler Herro (hand) and Nikola Jovic (back) out for the remainder of the series.
ODDS AND PREDICTIONS
Spread: Bucks -6.5
Moneyline: Grizzlies -375, Lakers +300
Pick: Bucks -6.5
Looking for more NBA tips to up your NBA betting game and increase your chances of hitting it big? Look no further than BF Tips, the premier NBA tipping service! Our team of expert analysts and statisticians work around the clock to deliver you the most up-to-date and accurate tips for every game, ensuring you have the edge you need to come out on top.
With BF Tips, you'll receive detailed analysis and insights into each game, including player matchups, key stats, and trends to watch for. Plus, our user-friendly platform makes it easy to access our tips and track your progress, so you can stay on top of your betting game.
Whether you're a seasoned pro or just getting started, BF Tips has everything you need to take your NBA betting to the next level. So why wait? Sign up today and start winning big with BF Tips!